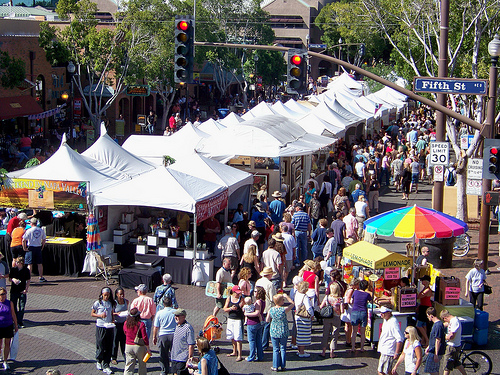 Get out and explore the 51st Annual Tempe Festival of the Arts December 6 through December 8, 2019 in beautiful downtown Tempe.
"Tempe Festival of the Arts has become a tradition in our community, started as a way for our downtown merchants to showcase their goods and it has grown into an opportunity for our community to showcase our vibrancy to residents and visitors alike," remarks Kate Borders, the Executive Director of the Downtown Tempe Authority.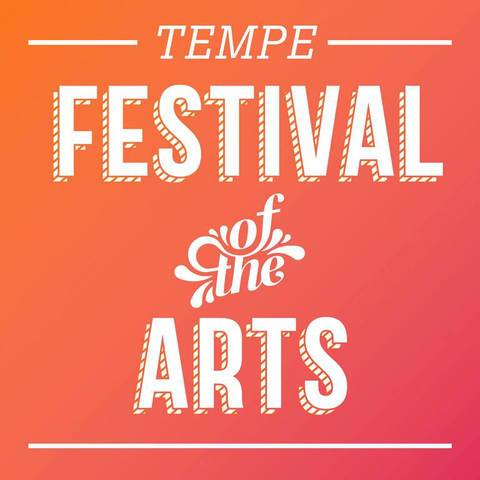 The festive outdoor event boasts a vibrant atmosphere with artists' booths and tents, strolling street performers, musicians, and food and drink vendors. This is a FREE, three-day family friendly eventthat is open daily from 10:00am until 5:30pm. Since its inception this award-winning and nationally-acclaimed Fall Tempe Festival of the Arts has consistently been ranked in the Top 100 Classic & Contemporary Craft Shows in the nation and draws upwards of nearly 225,000 visitors!
The Festival features a diverse array of artists working in 16 different visual arts categories including ceramics, jewelry, photography, wearable art, and wood. With more than 300 booths selected by jury, filled with unique, and hand-made artwork that offer visitors a wonderful opportunity to meet the artists and shop an eclectic collection of works.
Visitors will enjoy live entertainment and dozens of roaming street performers including dance troupes, unicyclists, balloon art, break dancing and much more. The Centerpoint, Hayden Station, and Third Street Acoustic Space stages will showcase Haley Green & Friends, Walt Richardson, Hi Dreams, Rock n Roll High School, Jack Alves, AZ Rhythm Connection, along with numerous other local and regional talent.
Foodies be sure to check out Cottage Edibles and Crafts which boasts an expansive variety of snacks and housewares along with the "Food Court" An assortment of fair food and street eats will be on hand including BBQ, concessions, noodles, samosas and more, plus a variety of Food Trucks like n Curbside Crepes, The Maine Lobster Lady, Worlds Best Corn Dogs, Yellowman Fry Bread, Hibachibot, Yummy Yummy Dole Whip, Biscuit Freaks, and Mean Maggis.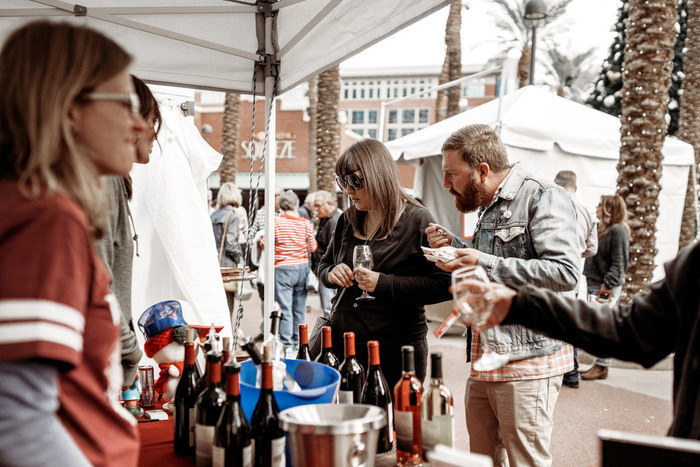 This year the festival features two beer and wine gardens featuring locally-brewed Arizona beers from Tempe's own, award-wining Pedal Haus Brewery and Four Peaks Brewing Company, as well as selections from Arizona-based wineries and distilleries such as Adventurous Stills, Aridus Wine Co., Burring Tree Cellars, CaskWerks Distilling Co., Chateau Tumbleweed and others, available within the ticketed Arizona Wine & Spirit Tasting areas at Centerpoint and Maple Avenue.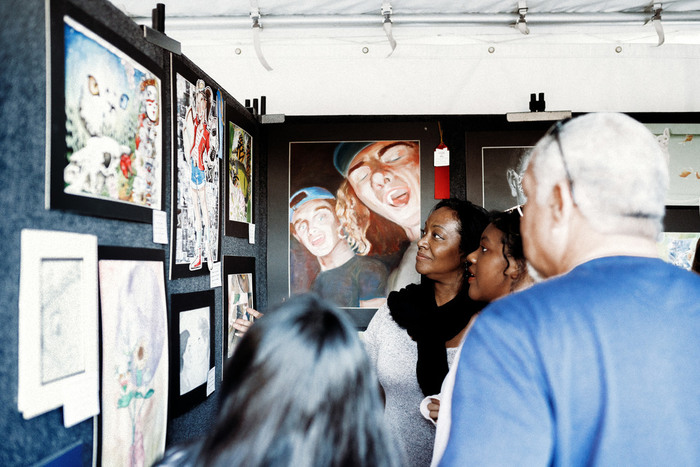 Another family favorite is Chalk-A-Lot Street, with a specially curated chalk section that allows professional chalk muralists to compete for awards, as well as festival goers to experiment with street chalk. Featuring professional chalk artists from around the country will magically transform the terra firma of Tempe into an eye-catching and mind-blowing temporary trompe l'oeil for the amazement of spectators at this section. Young artists can try their hand at being a chalk muralist by visiting Kids Block for a free chalk experience. Kids Block is a hands-on interactive block for young artists and a youth exhibition featuring 450+ student works from around the Valley on display and for sale to help nurture our next generations of artists.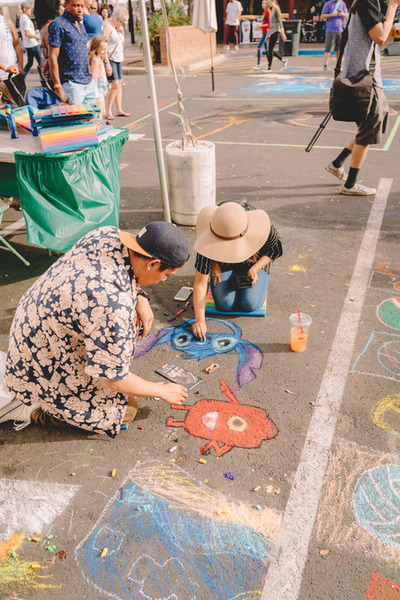 Enjoy art, music, and get your holiday shopping done early at the Fall Tempe Festival for the Arts! For complete details about this weekend's Fall Tempe Festival of the Arts visit them online at http://www.tempefestivalofthearts.com/ and don't forget to share your photos throughout the festival! *All images courtesy and copyright of Tempe Festival of the Arts.