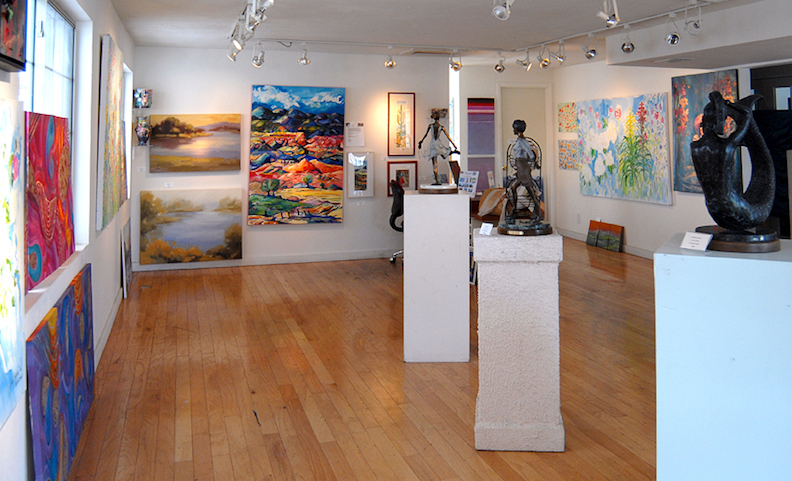 A staple of the Scottsdale art scene in Old Town Scottsdale, Gallery Andrea is owned and operated by international artist Andrea de Kerpel and her daughter Andrea Zakrzewski. For August they are showcasing three artists: Renzo Sanchez-Silva, Eric Carter and Zeller Ewa who work in diverse mediums and styles.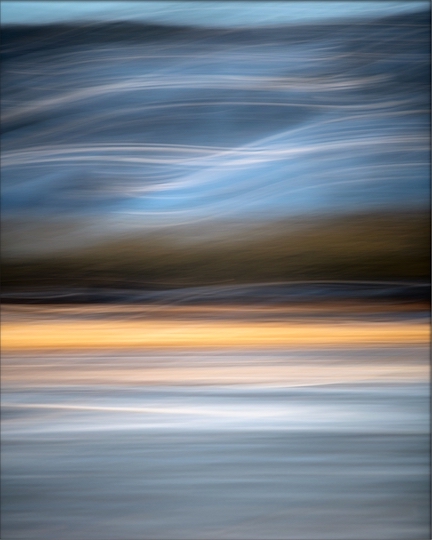 Renzo Sanchez-Silva specializes in photography on metal, with a majority of his work centering on capturing the ocean. Renzo Sanchez-Silva's metallic prints delve the mysterious vastness of the sea—a phenomenon, which is as physically dangerous, beautiful, and desolate, as it is weighted with symbolic import. According to the artist, "Water and sunlight are the main elements that appear in my compositions. Blur and sharpness coexist to represent concurrent mental states of confusion and certainty." He was born in Peru and Studied in Italy.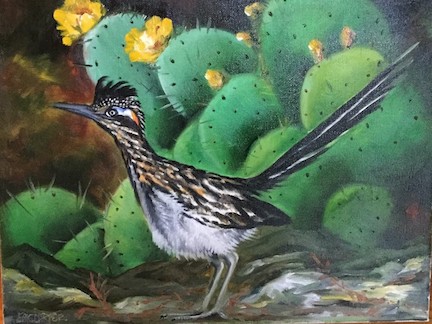 Eric Carter is a self-taught award winning artist, who experiments with many different styles, including Wildlife and Landscapes'. He chooses to paint those objects he sees around him. Simple, everyday objects that he finds beautiful and are often overlooked.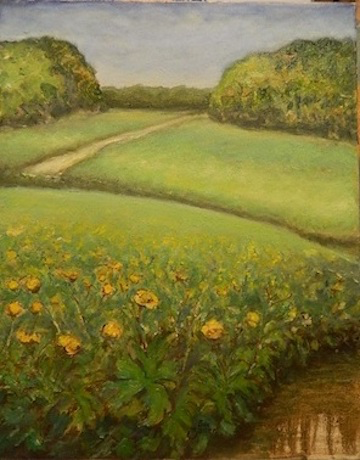 While Ewa Zeller paints natural subjects in a combination of representative styles. The composition and color relationships are the drivers of each piece. All of the natural subjects can offer the opportunity to show off relationships of color, which is special for her. Zeller's work has a concentration on the classic styles of Europe, while evolving from these with a renewed sense of self. "The painting is my joy and delight and attempt to survive the chaos of the twenty first Century…" says Zeller.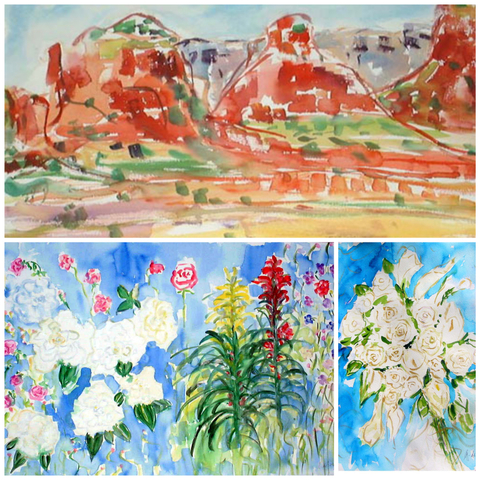 In addition to these wonderful featured artists Gallery Andrea showcases the work of gallery namesakes, as Andrea de Kerpely-Zak and her daughter and gallery partner, Andrea Zakrzewski. Andrea de Kerpely-Zak is known for her colorful and delicate impressionist "Healing Flowers" that symbolize freedom and healing, which she has been creating for over 35 years. While Andrea Zakrzewski paints akin to her mother utilizing a palette knife reflecting a loose impressionistic style. She is also the fashion designer ofArtsyandreaz Floral Fashioncreating custom designed floral wearable art available at the gallery and online at Andreazfloralfashion.com.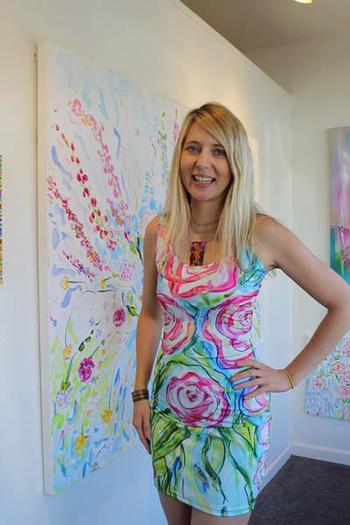 These wonderful artists and current exhibition will be on display through August 31, 2019. Visit Gallery Andrea and experience their incredible artwork firsthand and meet this delightful and dynamic mother-daughter duo! The gallery is located at 7019 E. Main Street, Scottsdale open daily from 11am to 5pm, Thursday 7pm to 9pm, closed only on Sunday. For more information about this exhibition or Gallery Andrea visit http://artandrea.com/.* All images are courtesy and copyright of Gallery Andrea.