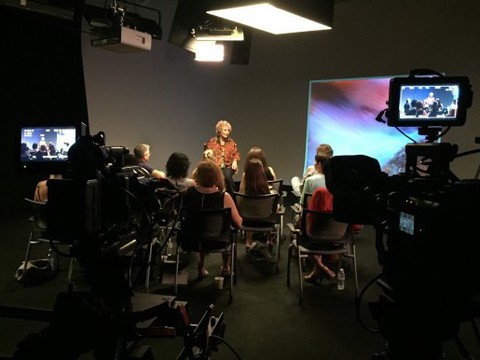 Renowned Paradise Valley artist, Beth Ames Swartz is the subject of the much buzzed about half hour long documentary-style film titled Beth Ames Swartz/Reminders of Invisible Light is slated to be finished early next year.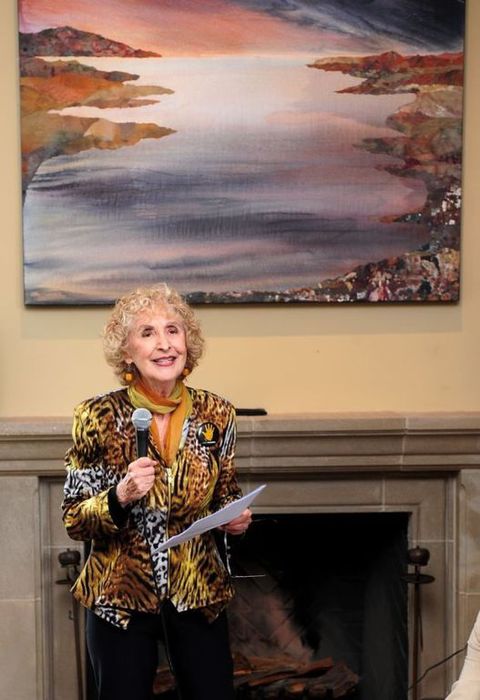 This film gives us a glimpse at the artist, Beth Ames Swartz, who has been creating for over 55 years. Producing an outstanding body of work highlighted by amazing abstract paintings filled with vibrant colors, patterns and textures that "explore systems of knowledge by translating philosophical concepts into aesthetic visual experiences", states Swartz. Her artworks are feminist in nature while reflecting her interest in the spiritual and demonstrate a highly developed sense of color and texture employing a variety of imagery, gestural marks, shapes, and words in various series of works.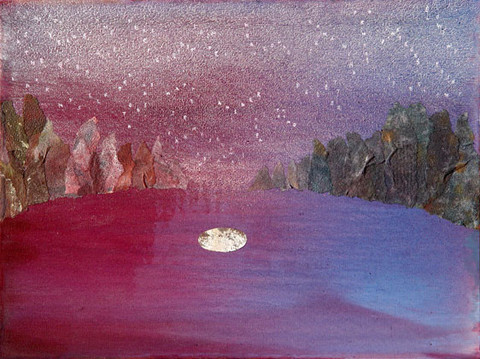 Swartz received her degree in women/child development at Cornell and art education at NYU in addition to lessons at the Art Students' League. Swartz has an extensive resume that includes over 70 solo exhibitions in both museums and galleries around the world, 4 major traveling museum exhibitions, featured in numerous publications and received numerous awards, including the Governor's Individual Artist Award in 2001 in Arizona. Her artwork can be found in many public and private collections including the National Museum of American Art, the Brooklyn Museum, the Phoenix Art Museum, and the Scottsdale Museum of Contemporary Art to name just a few. Swartz is currently represented by ACA Galleries in New York.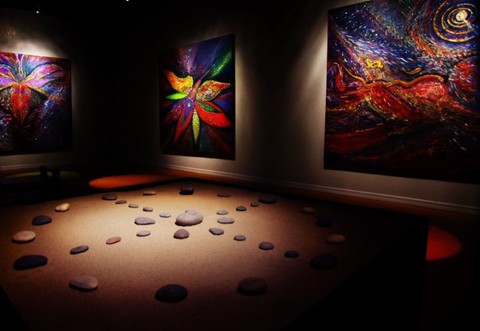 Beth Ames Swartz/Reminders of Invisible Light film is meant "to inspire both young and old to seek purposeful and creative lives, encourage pursuit of creativity and art, appreciate the sacredness of life and positive human values, and achieve a deeper understanding of self." But they still need your help to raise funds to complete this film, currently in Post Production! Speaking with the artist, the film is on track to reach their goal of raising $20,000 to finish post-production of the film by February 2016!  Check out the six-minute film trailer for Beth Ames Swartz/Reminders of Invisible Light here: www.bethamesswartzfilm.com. For more information about the film or to make a donation visit: https://www.indiegogo.com/projects/beth-ames-swartz-reminders-of-invisible-light#.