An amazing explosion of color, figures, and words are beautifully layered guiding the viewer through the world of artist, Fred Tieken.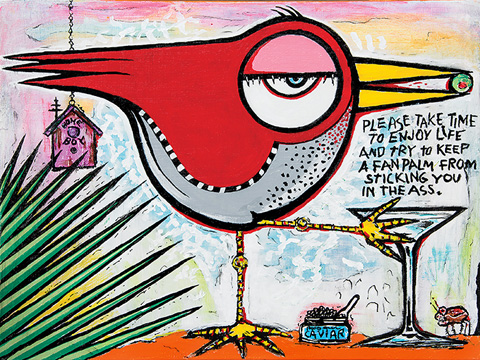 An accomplished artist whose artwork is expressionistic and painterly in style highlighting personal subjects, which explore and share his experiences while utilizing irony and wit. He began his career as musician then transition into a very successful graphic design career. Painting has been liberating for Fred, allowing him the freedom to paint whatever he wants, a departure from the constraints of his prior graphic design career. Now retired Tieken began a painting career and has been exhibiting his artwork for just the past few years, quickly garnering a stellar reputation as an artist to watch! Amassing an impressive selection of artwork, including mesmerizing works that at first glance is very reminiscent of Basquiat, layering fascinating imagery, words, within a bold color palette. Looking at a few of his paintings "The Collector", Home Boy" and "Love At First Whiff", imagery filled with such emotion and an intimacy between his subjects that truly refreshing and genuine. You can visit a brilliant mural he created in 2012 titled "The Buzzz", which is located at Vermillion Studios at 124 W. McDowell Road, Phoenix.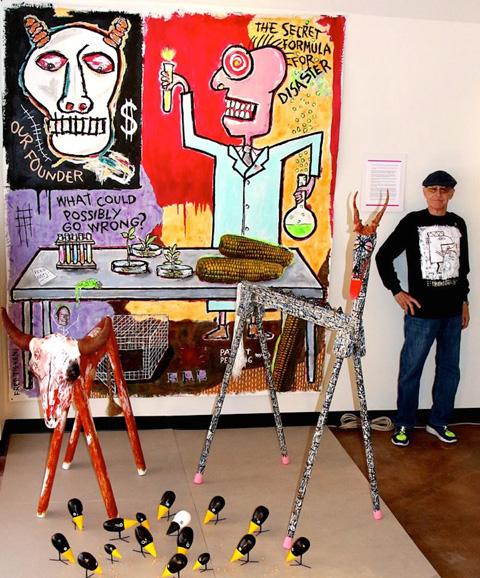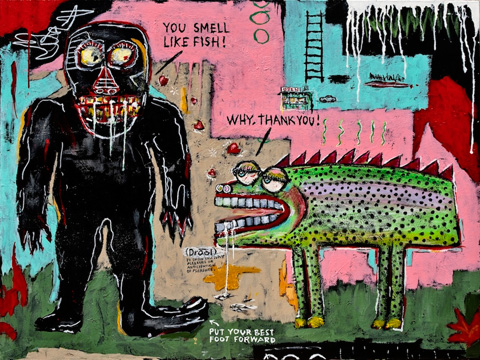 Currently Fred Tieken is busy in his studio preparing for several upcoming exhibitions including ARTELPHX September 25-28th, 2014 at The Clarendon hotel, where he will be exhibiting a largescale interactive art installation. November 2014 marks the return of Tieken's work to Gallo Blanco Café + Bar located at The Clarendon for his fourth solo exhibition. Next year Tieken will have a solo exhibition in March 2015 including Art Detour 27 at Willo North Gallery, located at 2811 N. 7th Avenue, Phoenix 85007. Finally he will make his New York debut in May 2015 with an exhibition at the Agora Gallery located in the heart of the Chelsea arts district. In other exciting news the Tieken's are currently building their own gallery set to open in February 2015 (pictured below), located in beautiful Paradise Valley. It will be a stunning midcentury modern art gallery that will showcase his artwork in addition to other great national and international artists, further information to come.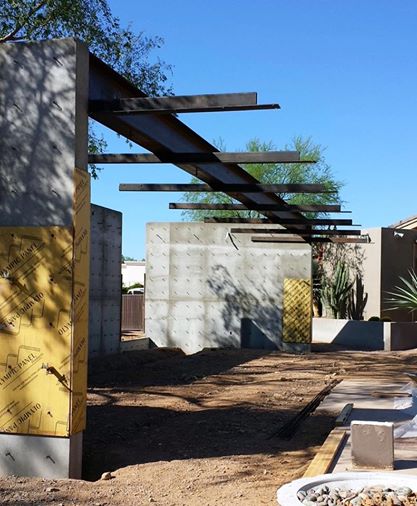 For information about Fred Tieken: http://freddietieken.com/