Page 2 of 2
Tucson Botanical Gardens
This private, non-profit organization is supported by income generated through its admissions and other support from the community and guests. The Tucson Botanical Gardens strive to provide a setting that is beautiful to the eyes and attractive to all the senses and promotes responsible use of plants and water in a desert environment through education and demonstration. For more information call: 520-326-9686 or visit them here.
Sabino Canyon Tours
The Sabino Canyon is a natural desert oasis in Tucson's very own Coronado National Forest. You can embark on a memorable tram ride through the canyon, flourishing with wildlife and beautiful desert landscapes. For more information call 520-749-2861 or visit them here.
Old Tucson Studios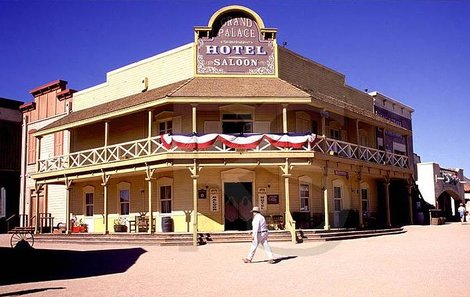 If you're in the mood for some Old West Entertainment, Old Tucson Studios has you covered everywhere from staged cowboy gunfights, stunts, music, comedies and tours of the historic attraction itself. And don't forget to indulge in their mesquite-grilled Big Jake's barbeque dishes and generous beverage selection. For more information call: 520-833-0100 or visit them here.