Tucson Living
Tucson's own Patio Pools & Spas, the oldest pool and spa company in Southern Arizona, continues to create original, quality designs after 40 years in the business. Not only are these designs celebrated by their clients, but by the experts as well.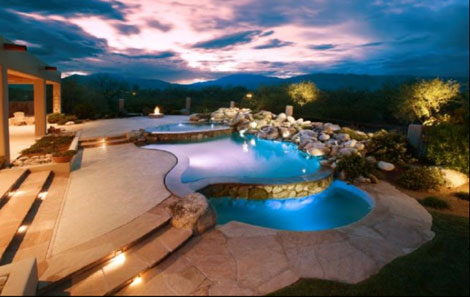 Read more...
What's the result when a builder builds his own home? Nothing short of glamorous, from the looks of Ken Samson's home in Stone Canyon.
Read more...
'Seek not to follow in the footsteps of men of old; seek what they sought.'—Matsuo Basho
Read more...