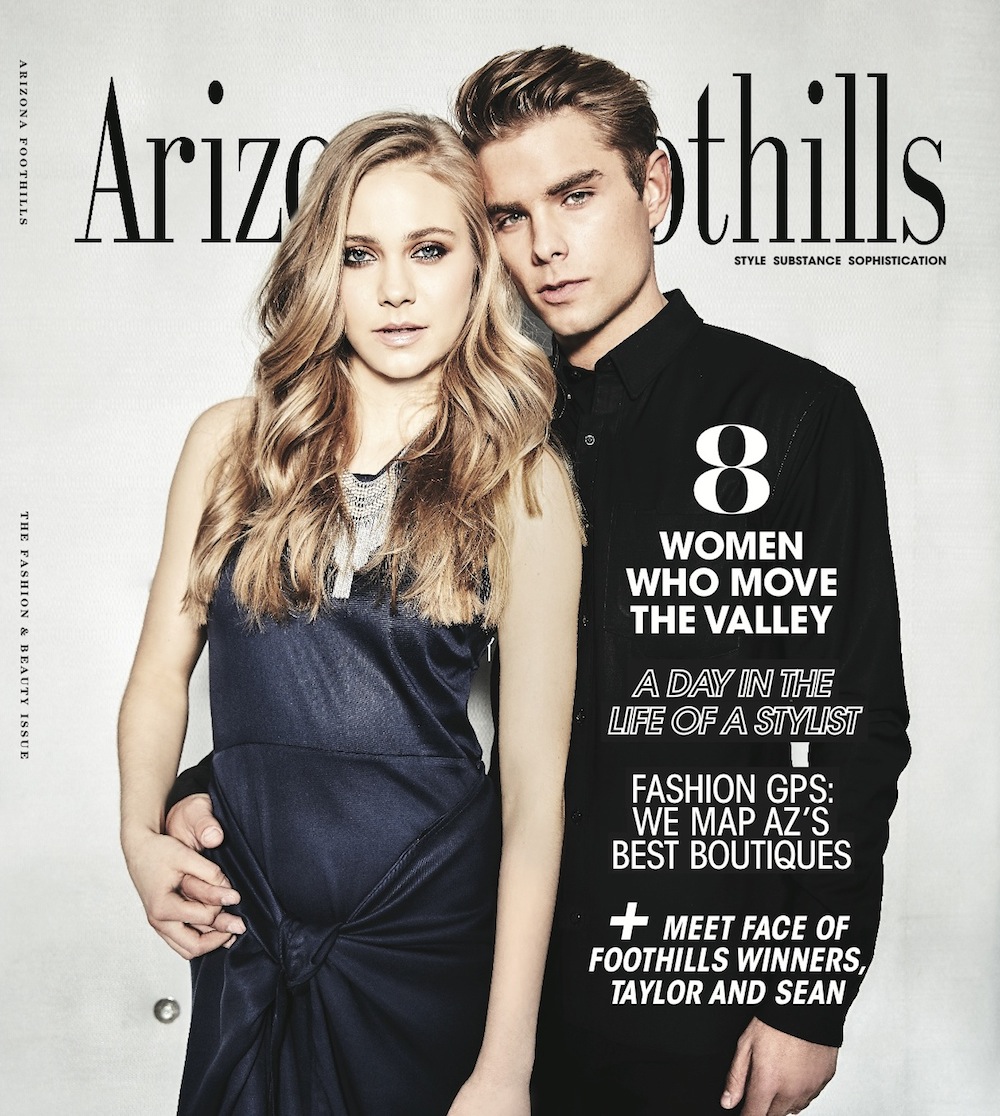 If you've ever wanted to see your face on the cover of a magazine or strut the runway in front of thousands of people, your chance is here! AZ Foothills will be wrapping up scouting for the 2017 Face of Foothills Model search with two final casting call opportunities this month.
Tucson models are invited to Beauty Brands at La Encantada Friday June 17 from 11a – 1p to be seen by AZ Foothills representatives as well as Tucson Fashion Week who will be looking for runway and presentation models. No prior experience is necessary to audition and all genders and sizes are welcome! Check out the flier below for all details.
AZ Foothills Face of Foothills Model Search winner will receive a killer prize package including the cover of Arizona Foothills Magazine March Issue cover and six-page fashion spread, their face as AZFoothills.com homepage header and E-News blasts for a full calendar year, a modeling contract, special VIP event appearances, thousands in cash and prizes, and more.
The contest begins online at AZFoothills.com on July first with three separate age categories. Models ages 6 to 12 will be included in the Junior section, ages 13 to 17 will be in the Teen category, and ages 18 and up will be in the adult Face of Foothills group. For all the contest details click here.
For those who can't make the June 17 Open Call, you still have one last chance to enter. On Saturday June 25 from 11a – 1p hopeful models can be seen at Scottsdale Quarter for Face of Foothills, Tucson Fashion Week and the Ford Robert Black Agency who will be scouting for their new faces board. Models who attend either the June 16 or 25 casting will also start the contest with 1,000 bonus votes. Participants can also join additional contests and giveaways for some awesome model swag.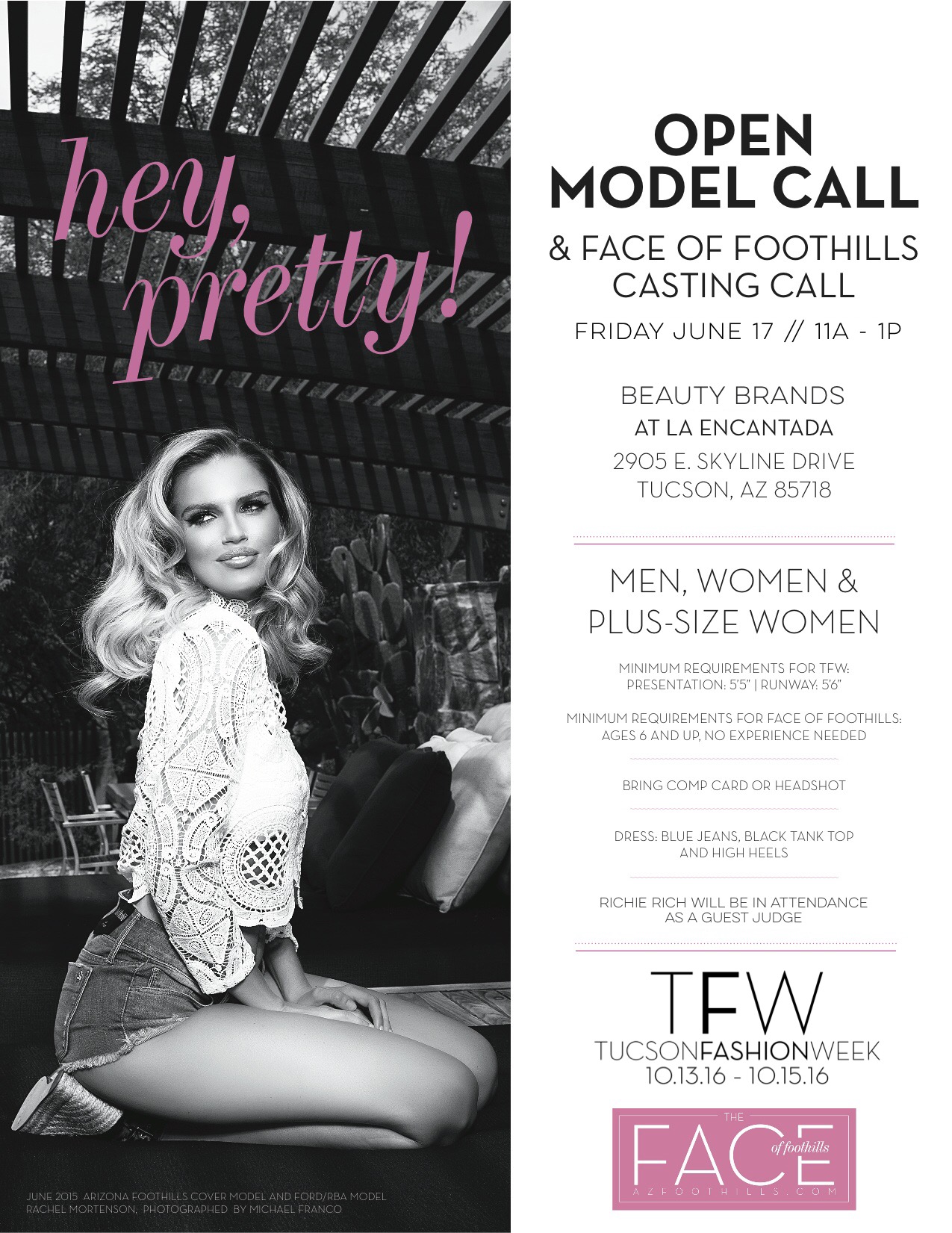 For questions on the Face of Foothills Model Search and casting calls email faceoffoothills@azfoothills.com