What: All Souls Procession 
When: November 2-3, 2013 
Where: 6th Ave & 6th St.; Downtown Tucson.
Deatails: All other information can be found on the official website for this weekend allsoulsprocession.com

Get ready Tucsonians! The annual "All Souls Procession" will hit the streets of downtown Tucson this weekend. Complete with music, food and sugar skulls, this event might be one of the most important, inclusive and authentic ceremonies, Tucson hosts. The all souls procession is inspired by Mexico's famous holiday, Dia de los Muertos. All Souls Weekend is a celebration and mourning of the lives of loved ones who have passed.
Aside from all other activitites this weekend, the actual procession will take place on sunday. The two mile walk will end with a burning of hopes, offerings and wishes from the public for those who have passed. If this seems like something you would be interested in, don't forget to print out this slip below and write your own prayers and offerings down.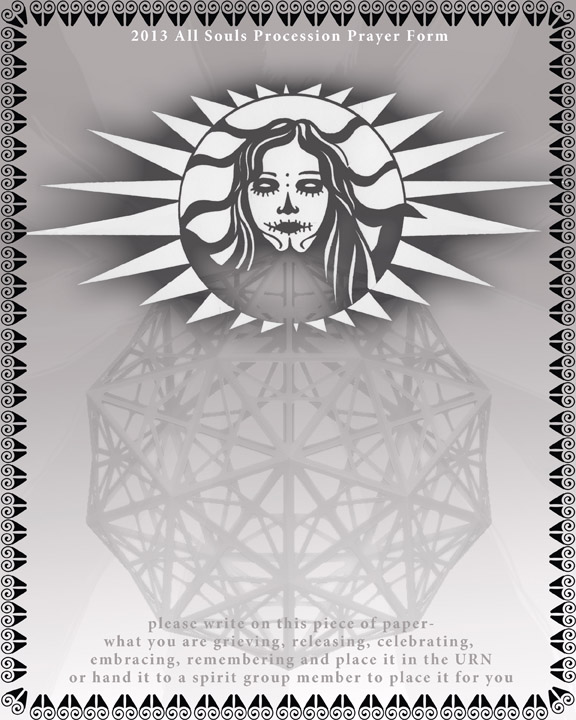 Have fun this "All Souls Weekend", we will see you there!