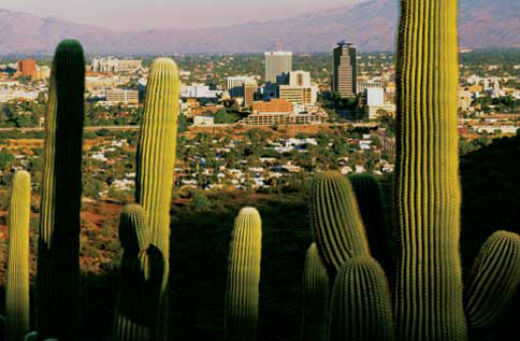 Photo from National Geographic
Labor Day weekend hosts countless events for families, music lovers, sports fans and nature hobbyists. See what events you can't miss in Tuscon this weekend!
HoCo Fest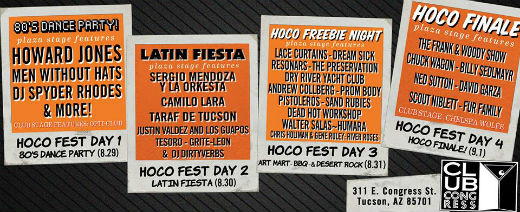 The four-day fest at Hotel Congress kicks-off tonight, Aug. 29 with an 80s Dance Party. Howard Jones, Men Without Hats and more will perform. The event starts at 7 p.m., tickets are $20 and $25. Friday, Aug. 30 is Latin Night, with performers like Sergio Mendoza y la Orkestra, Camilo Lara and Taraf de Tucson. Tickets for Friday cost $12, the event starts at 7 p.m. Saturday, Aug. 31 is a free day that starts at 5 p.m. and features performances from over a dozen bands. The finale on Sunday, Sept. 1 features music from Chelsea Wolf, the Frank and Woody Show among others, it starts at 5:30 and costs $15. 
Bat Bridges Discovery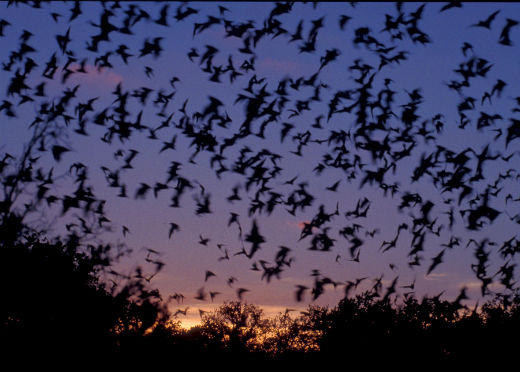 Photo from Nature Crusaders 
Enjoy the last Bat Bridge Discovery of the summer tonight, Thursday, Aug. 20. Watch naitive clouds of bats move from under bridges through the sunset. Docents from the Arizona-Sonora Desert Museum will be stationed at two bridges: River/Campbell & at Pantano River Park (located at Pantano & 22nd). The event starts 7:30, although it's advised to arrive 40 minutes early. It's perfect for families who love the outdoors.
UA Volleyball Invitational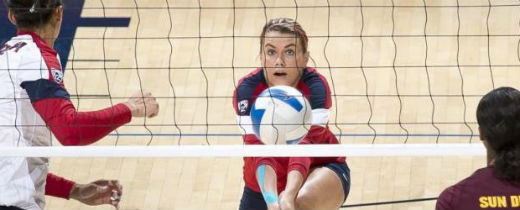 Photo from phxfan.com
Volleyball events take over the UA McKale Memorial Center this weekend. Friday, Aug. 30 UA plays Morgan State at 1:30 p.m, Kansas plays Central Arkansas at 11 a.m. On Saturday, Aug. 31, the Wildcats play Central Arkansas at 10:30 a.m.; Morgan State plays Kansas at 12:30 p.m.; Central Arkansas plays Morgan State at 4:30 p.m.; and Arizona plays Kansas at 7 p.m. Tickets are $5 to $10 per game.
Vulture Celebration at Reid Park Zoo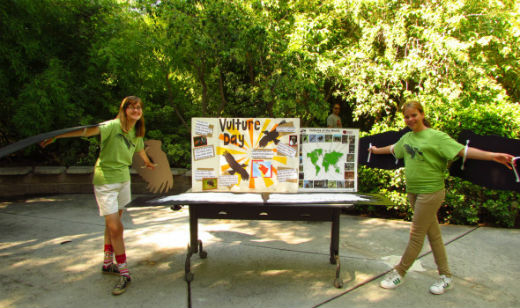 International Vulture Day is Saturday, Aug. 31. The zoo will celebrate with special events and activities from 9 to 11 a.m. Activities are free with normal admission, no registration is required. 
Music on the Mountain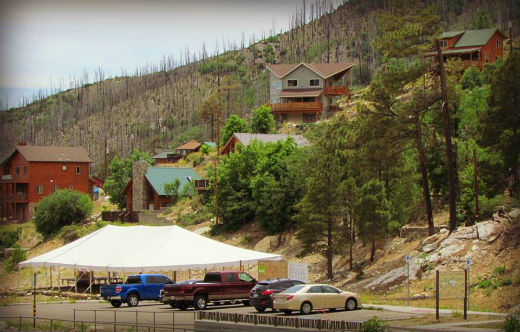 Saturday Aug. 31, Chuck Wagon & The Whatevers with Heather HArdy and Amochip Dabney perfrom on Mt. Lemon in Summerhaven oart of the Music on the Mountain summer concert series. Music starts at 12:30 p.m. and runs until about 4:30 p.m. 
Apple Harvest Celebration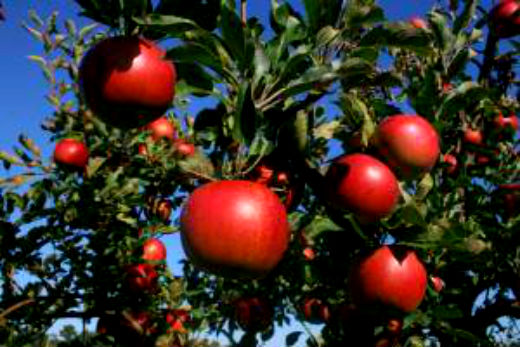 Celebrate the peak of apple season Saturday, Aug. 31 through Monday, Sept. 2 at Apple Annie's Orchard in Willcox. Go early for the all-you-can-eat pancake brakfast served with fresh-made apple syrup from 7:30 - 10:30 a.m., or stick around for apple-smoked burger lunches from 11 a.m. - 3 p.m. Free wagon rides transport guests to pick their own apples or purchase veariois apple goods like apple crumb pie ice cream.