We recently covered Westward Look Wyndham Grand Resort & Spa's unique Tropical Escape summer program along with other luxurious features of the resort. The resort recently updated its Tropical Escape summer program, and there is still time to book your island-themed trip for the summer!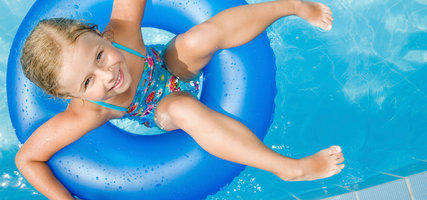 How does a trip to Bali, Barbados, Tahiti, or Jamaica sound, without the long plane ride and expensive prices? Westward Look is offering a tropical vacation just a short drive away, with rates starting at just $99 a night.
Guests will experience a virtual tour of a tropical island destination all within the relaxing and beautiful grounds of Westward Look. Upon arrival, guests will receive a "passport" with island-themed fun. Each tropical stop will stamp the passport for a memorable token of your vacation. From themed happy hours featuring exotic drinks from the islands, to treat carts placed on the pool deck, to tropical-themed music, the resort will come alive this summer with island frenzy.
With suite-sized accommodations, the luxurious Sonoran Spa, award winning dining at GOLD, and biking and hiking trails for the adventurer, Westward Look Wyndham Grand Resort & Spa has something for everyone. Guests can also turn in their passport post-stay for a chance to win a vacation next year at the resort.
Each weekend will feature a different island theme, listed below. Pick your weekend and book a stay today! 
July 11-12      Bali
July 18-10      Tahiti
July 25-26      Hawaii
Aug 1-2          Jamaica
Aug 8-9          British Virgin Islands
Aug 15-16      Puerto Rico
Aug 22-23      Aruba
Aug 29-30      Philippines
Sept. 5-6         Barbados