Calling all craft beer lovers! The Arizona Craft Brewer's Guild will be hitting Tucson this spring on April 20 at the Rillito Racetrack.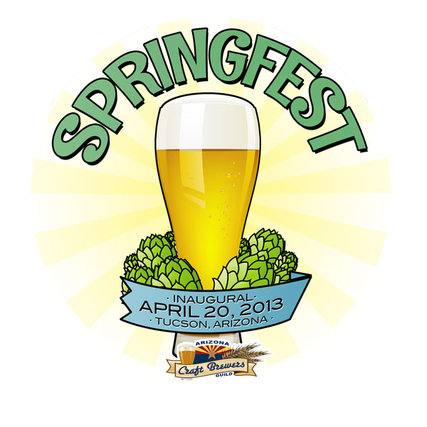 Springfest is based off of the Arizona Craft Brewer's Guild's popular Phoenix-based winter Strong Beer Festival. This time, however, the beer festival will be greeted with warm weather, sunshine, and the welcoming environment that is Tucson.
A variety of brews in an array of styles will be on tap, highlighting Arizona's spring and summer suds. Live music, plenty of food, and beer-related activities will also be featured. Arizona Craft Breweries along with National Craft Breweries will be on hand to serve up specialty, rare beers and spring treats.
The Arizona Craft Brewer's Guild represents over 30 microbreweries across the state. The guild works hard to promote craft brewing around the state by providing educational opportunities to brewers, consumers, and distributors. The top promoter of craft beer in Arizona is sure to make the event educational and delicious.
The event is from 1 p.m. to 5 p.m. with a 12-noon entrance for VIP guests. VIP tickets are $40 per person or $20 per person at pre-sale. Price increases in mid-April, making now the time to purchase and plan an exciting trip revolving around beer and fun. Purchase tickets online at www.showclix.com and keep the Springfest in mind for next month.
For more information, visit www.springfestbeerfest.com.