Page 1 of 3
The Tucson Originals—a group of some of Tucson's favorite local restaurants—are offering deals and specials to help you celebrate Valentine's Day. Get ready to fall in love with your special someone and with the Originals.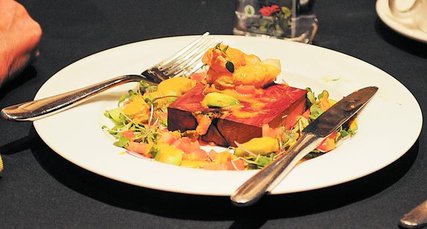 Bluefin
Bluefin Seafood Bistro will be featuring a special menu from 5 p.m. to 11 p.m. The a la carte menu will feature an Oyster Bar, entrée specials, and regular menu favorites. Prices range from $24 to $34 per entrée. Call for reservations.
www.bluefintucson.com.
Delectables
Delectables will be serving a combination of a prix fixe menu, a la carte items, and regular menu items. Some prix fixe items include Scarlet O'Hara Scallops and Paolo and Francesca Chicken Marsala. Prix fixe menu is $80 per couple from 5:30 p.m. to 10 p.m.
www.delectables.com.