Page 1 of 5
Some local hotspots are bringing a little bit of Ireland to Tucson. From green beer to leprechaun decorations to Irish music, Tucson is sure to be abuzz with St. Patrick's Day celebrations this Saturday. Check out these local deals and events to help you celebrate.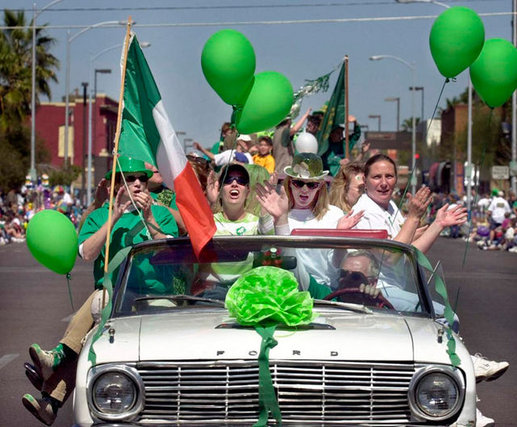 The St. Patrick's Day Parade & Festival of Tucson
Featuring an Irish cook-off, a Great Guinness Toast, and a "Running with the Irish" run, Tucson's St. Patrick's Day Parade and festival will provide food, fun, and entertainment to all ages. The 25-year-old tradition begins at 11 a.m. with an hour-long parade, and plenty of food and merchandise vendors.
www.tucsonstpatricksday.com.