Page 1 of 4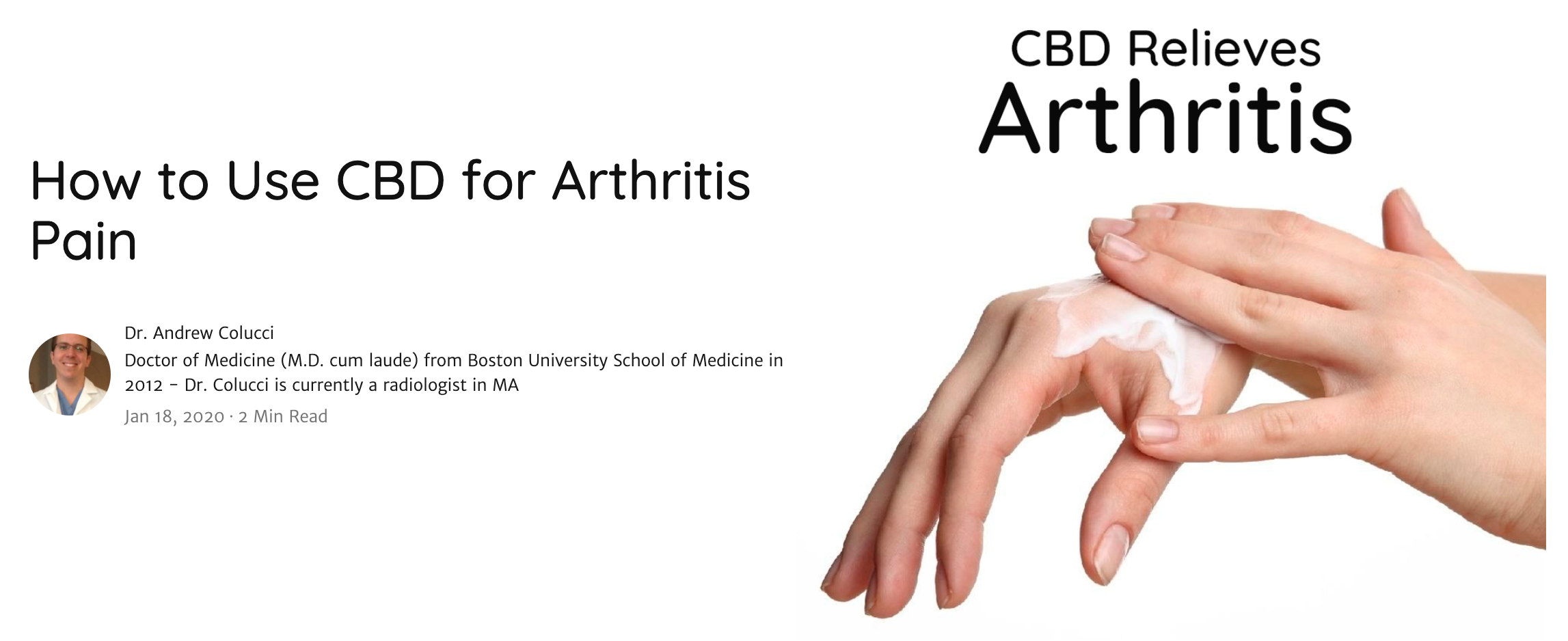 Arthritis—a medical condition characterized by chronic and sometimes debilitating joint pain—is the leading cause of disability in the United States according to the Arthritis Foundation.[1]
Additionally, this condition currently afflicts roughly 54 million adult Americans, with this number expected to rise to 78 million by the year 2040.
In an effort to relieve this chronic pain and improve their quality of life without having to rely on what are oftentimes highly addictive painkillers, many arthritis patients are seeking alternative treatments.
Many are finding these positive results with CBD products.