RA Sushi raises money for St. Jude. AI Culinary grads raise money for Community Food Bank. No Kill Pima County samples wine to save more animals and Acacia invites you to a Trader Vic cocktail extravaganza. Rock on, Tucson.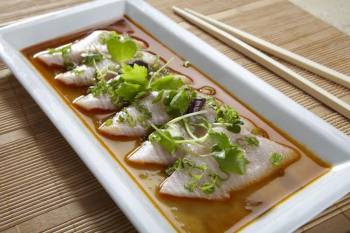 Nicky's Week – May 25-31
From Sunday, May 25, through Saturday, May 31, RA Sushi will host its largest annual fundraiser, "Nicky's Week," to help kids battling cancer and other deadly diseases. In its 10th year, the week-long fundraiser benefits St. Jude Children's Research Hospital®, where thanks to community support, no family ever pays for anything. The cost of treatment, travel, housing and food is covered so families can focus their attention on their child's well-being.
During Nicky's Week, 100 percent of sales from certain menu items to help support the hospital's mission. The menu items include edamame, tootsy maki, shrimp nigiri, pork gyoza, chicken yakitori, garlic citrus yellowtail, plus a variety of selected beverages.
Since its inception, Nicky's Week has raised more than $1.3 million for St. Jude Children's Research Hospital. In Tucson, RA Sushi is located at La Encantada Shopping Center but all 25 locations for RA Sushi are participating in Nicky's Week. Bravo!
Drink Wine for No Kill – May 25
No Kill Pima County and CataVinos Wine Shoppe are hosting a wine tasting fundraiser from 4 to 6 pm. Meet other animal lovers and wine drinkers and take a chance to win raffle prizes for people and pets. The cost is $20 ($10 tax deductible) for six tastes plus nibbles and $10 for non-drinkers. Bring your friends! No Kill Pima County supports Pima Animal Care Center (PACC) to save more of the savable animals.
Party Like an Islander – June 8
Make your reservations now - $48/pp plus tax / gratuity. Enjoy Acacia's 2nd Annual Luau where anything goes including Trader Vic cocktail extravaganza, pu pu platter, kalua pig, chicken adobo, island fried rice, Polynesia noodle, poi. This is a good place to wear that Hawaiian shirt you got at the gift exchange. Aloha!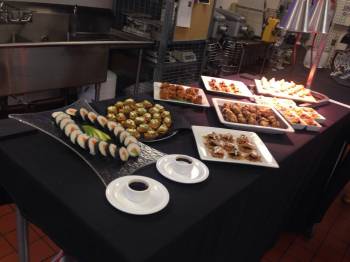 Art Institute Culinary Grads Give Back – June 10
Make your reservations now! The 2014 graduating class of the Culinary Program at t he Art Institute (AI) of Tucson presents "Summer Meals Mission" at The Steakhouse at Desert Diamond Casino on Tuesday, June 10. The multi-course dinner created and executed by these students will help fund the Community Food Bank of Southern Arizona to provide nutritious meals for children in low income areas.
Tray passing and complimentary sparkling wine begins at 5:30 pm with dinner to follow at 6:30 pm. The cost is $50 inclusive and includes two of the four courses with wine pairing. Desert Diamond Casino, a Tohono O'Odham Gaming Enterprise, is located at 7350 S. Nogales Highway. You can make reservations through EventBrite.