This weekend get out of town. Go south to Willcox, Southern Arizona's answer to the Napa Valley. Vote for your favorite Tucson chef and check out a new olive oil store downtown.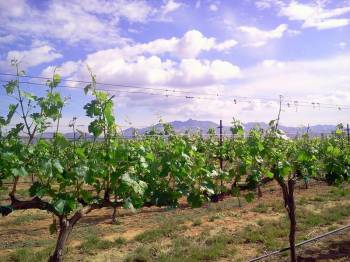 Willcox Wine Country Festival - May 17 & 18
Is Willcox the new Napa?
If you haven't been to Willcox yet to sample their wines, now is the time to go. For one thing, it's always a bit cooler than Tucson and much cooler than Phoenix, temperature wise.
Willcox is only about an hour drive east of Tucson on Interstate 10.
For $15/per person, your tasting fee includes six wine tastings, a commemorative glass plus live entertainment. Additional tasting tickets can be purchased at the hospitality kiosk.
Taste wines from Aridus Wine Company, Dos Cabezas Wine Works, Reckoner Vineyards, Kief-Joshua Vineyards, Flying Leap Vineyards, Carlson Creek Vineyards, Pillsbury Wines Company, Arizona Stronghold Vineyards, Lawrence Dunham Vineyards, Keeling Schaefer Vineyards, Zapara Vineyard, KoKopelli Winery, Bodega Pierce - Saeculum Cellars, Coronado Vineyards, Gallifant Cellars, Page Spring Cellars, Cellar 433, Burning Tree Cellars, Golden Rule Vineyards, and Grand Canyon Winery.
Wow! That is an impressive list.
It all happens from 11 am to 5 pm. Food will be for sale plus an art show and a sci-fi movie produced by Sam Pillsbury (Pillsbury Wines) at the Willcox Historic Theatre.
This event sounds like fun. In some ways, Willcox is a retro blast from the past; in other ways it has a tremendous wine industry presence.
Tucson Olive Central
Olive oil is exploding in Tucson. First there was Alfonso's and then Queen Creek moved in and now Tubac Olive Oil has landed downtown in one of the few retail stores amidst dozens of restaurants. At some point Tubac's sister store, Tucson Olive Oil came into play on Oracle Road but now downtowners can sample gourmet olive oil and vinegars. Some of the balsamic vinegar flavors are black currant, cucumber melon, espresso, cranberry and chocolate raspberry which I bought and drizzle over a bowl of fresh berries. Sublime!
Their olive oil is sourced from locations worldwide including Greece, Spain, Italy, Morocco and Egypt. The downtown store is located at 222 E. Congress Street next to Buffalo Exchange. It's a great place to pick up a gift basket for your co-worker's birthday.
Iron Chef Tucson
From May 12 - June 4, you have an opportunity to vote for your favorite Tucson chef from the 16 contestants. There's only one female chef represented; what's wrong with that?
You can meet the chefs, sample their cuisine and Stella Artois on May 29 from 5:30 to 7:30 pm at a free event at Desert Diamond Casino & Hotel.
The Stella Artois Iron Chef Tucson competition happens at the Annual Culinary Experience on Saturday, June 28. The competition is held during the Culinary Experience and unfolds just like the fast-paced television show, including a surprise ingredient that's revealed just before the culinary battle begins.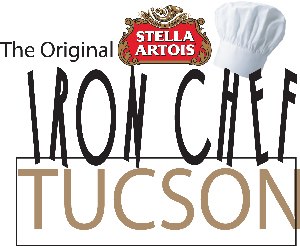 The two chosen competitors will face off in a serious culinary battle before a panel of three judges who sample their dishes and determine who will be crowned the 2014 winner. May the best chef win!
Ticket prices vary.
Chef Ryan Clark is a 3-time winner and has retired from the competition so two chefs will be chosen to compete in the annual culinary duel.