Tucson definitely has blossomed into my kind of foodie town. Add the region's growing wine industry and a healthy heaping of eating and drinking for good causes and the fun keeps on going. Enjoy...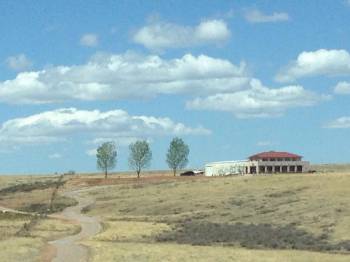 Blessing of Sonoita Vineyards – April 26
Sonoita Vineyards Winery in Elgin celebrates the beginning of summer and the growing season. The event, which runs from 10 am to 4 pm, features wine tasting with souvenir glass, winery and vineyard tours, and a procession through the vineyard behind Father Greg, who has been giving the vineyard its annual blessing for more than 30 years. Reservations are not required; the cost is $15. Sonoita Vineyards Winery is located at 290 Elgin-Canelo Road.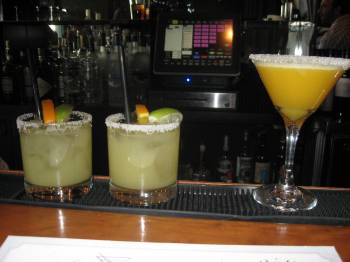 Slow Food Southern Arizona Mixer – May 5
Meet and greet the Slow Food board and members and share your fresh ideas for events and activities. Chef Ryan Clark from Agustin Kitchen is the Chairman. This Monday Mixer will be hosted by Chef Janos Wilder of Downtown Kitchen + Cocktails. Complimentary hors d'oeuvres will be served.  Arrive during the first 30 minutes to take advantage of happy hour drink prices. The restaurant is located at 135 S 6th Ave. Please RSVP to info@slowfoodsouthernaz.org by May 1 with name/names of attendees; limited to 50 people.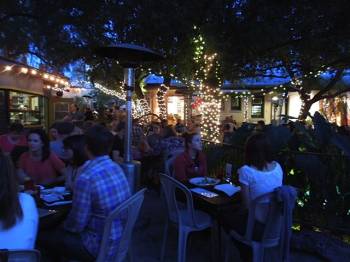 A Cause for Applause – May 6
Tucson Beading Divas celebrate raising $100,000 for animal charities through their one-of-kind bracelet fundraiser. The public is invited to eat, drink, listen to live music, win free raffle prizes for you and your favorite 501 c3 charity. Raffle drawings include 10% of La Cocina's net profits for this event, the opportunity to be a bracelet fundraising recipient for June, + bracelets and other prizes. Winners need not be present. La Cocina has been described as downtown Tucson's best courtyard dining with an eclectic menu for carnivores and vegans alike as well as craft cocktails, a distinctive wine list, and local Arizona beers. You won't want to miss this fabulous fun filled evening from 6 to 9 pm.
What is Southwest Cuisine?
This writer was interviewed by Steve Goldstein on KJZZ 91.5 last week about Southwest cuisine. Will it ever be as popular as other regional fare?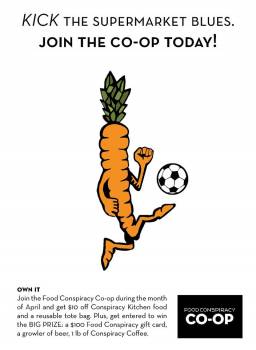 Join the Food Conspiracy Co-op
Do you have the big box supermarket blahs? April is the best time to join the Food Conspiracy Co-op! Get a free green tote bag and a coupon for up to $10 off Conspiracy Kitchen prepared food when you join the Food Conspiracy Co-op in April. Plus, get entered to win the BIG PRIZE: a $100 Food Conspiracy Co-op gift card, a 1 lb. bag of Conspiracy Coffee, and a growler of Conspiracy Beer (provided you are 21 or older).
Owner benefits:
1. Participate in co-op decision-making by voicing your opinions in Board meetings and voting in elections.
2. Take part in member + owner sales. Items on sale change every two weeks.
3. Save on Basic Buys items, a monthly program that prices healthy products at 10% above wholesale cost. Basic Buys are only for owners.
4. In years that the co-op is profitable, qualify to receive a patronage rebate check for a percentage of your annual purchases.
5. Receive a subscription to "Community News", the co-op's bi-monthly newsletter.
6. Get free unclassified ad space in our "Community News" newsletter calendar.
7. Have the experience of shopping where you own the store, being part of an organization that has nourished the community since 1971.
Coming next week...Mother's Day dining options and the Pie Party...