Tis the season in Tucson for a variety of fundraisers featuring wonderful Arizona wines and exciting food sampling to help the animals and the Boys & Girls Club of Tucson.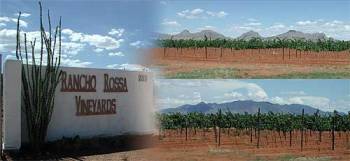 6th Annual Rancho Rossa Vineyards Santa Cruz Humane Society Fundraiser - March 22
Meet animals available for adoption, taste great Arizona wine, and buy a case for the cause. Rancho Rossa Vineyards will: donate 50% of wine sales to the Santa Cruz Humane Society, raffle off a free case of wine, and pay adoption fees for those who purchase $100 of wine during the event. Rancho Rossa Vineyards will also release its 2012 Rosé this weekend.
Blind Tasting Wine Tasting - March 27, 28, 29
This is no April Fool's joke. Six wines are poured disguised in packaging. Your tasting sheet will provide tasting notes; your assignment is to decide which wine is which. Anyone matching all six wines correctly tastes for free at CataVinos Wine Shoppe.

GREY Party - April 5
The GREY Party (gray hair optional) will be held at Cafe a la C'Art in the serene Tucson Museum of Art Courtyard from 5 to 7 pm. Listen to the magical sounds of live acoustic guitar, sample wines, and nosh on hors d'oeuvres, all the while bidding on dozens of dazzling silent auction items.
This Southern Arizona Greyhound Adoption event hopes to raise greatly needed funds to rehabilitate ex-racing greyhounds and transition these gentle dogs to forever homes. Money goes directly to pay thousands of dollars in veterinary bills for injuries and broken legs. Tickets may be purchased online or at the door; $35/pp.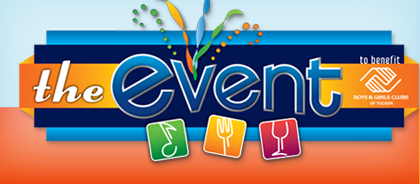 The EVENT - April 13
One of Tucson's most highly anticipated fundraisers, "The EVENT" presented by NOVA Home Loans will happen on Sunday, April 13 at La Encantada from 6-9 pm.
Fifteen hundred people are expected to attend this spectacular evening to raise critical funds to support the Boys and Girls Clubs of Tucson. Guests will enjoy delicious food prepared by 50 local restaurants, taste wine from 40 wineries and dance to exciting live entertainment. Tickets for "The EVENT" are available online at theeventtucson.com for $150 each; $125 is tax deductible.
Participating restaurants at "The EVENT" include: Acacia Real Food & Cocktails, Agustin Kitchen, Alfonso Gourmet Olive Oil, AZUL Restaurant & Lounge at the Westin La Paloma Resort & Spa, Beyond Bread, Blanco Tacos & Tequila, Tequila Factory at Casino Del Sol Resort, Contigo, El Charro Café, El Cisne Cocina de Mexico, Firebirds Wood Fired Grill, Five Palms Steak & Seafood, Frost Gelato, Gourmet Girls Gluten Free Bakery / Bistro, Las Margaritas, Maynards Market & Kitchen and The Cup Café, Noble Hops, North Italia, Nox Kitchen and Cocktails, Panera Bakery & Café, Pasco Kitchen & Lounge, Pastiche, Penca, P.F. Chang's China Bistro, Pita Jungle, Prep & Pastry, RA Sushi, Reilly Craft Pizza & Drink, Renee's Organic Oven, Rubio's, Sauce Pizza & Wine, Sir Veza's Taco Garage, Sullivan's Steakhouse, Tavolino Ristorante Italiano, The Flying V Bar and Grill, The Grill at Hacienda del Sol, The Melting Pot, Union Public House, Vero Amore, Vivace Restaurant, Wildflower, Zinburger Wine and Burgers, and Zona 78.