Bear down. Here are five popular places around Tucson to root for the UA Wildcats, drink some brews, nosh, and make friends while applauding the home team.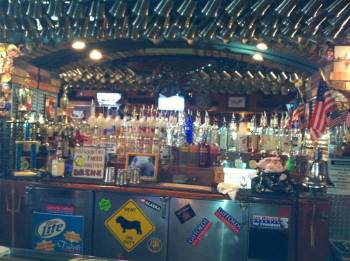 TRIDENT GRILL & SALOON
Stop by this neighborhood place in the Blenman Elm 'hood adjacent to the UA. This is the place to hang especially during happy hour weekdays from 3 to 7 pm as pints and well drinks are only $3. If you get hungry check out the famous wings and buffalo chicken sliders and beer battered kosher pickles. Geeks who drink can challenge each other to a trivia quiz on Wednesdays at 7:30 pm to win bar cash and drink giveaways. Trident gets the name from the owner, a retired US Navy Seal. Trident is named after the special warfare insignia that all Navy SEALs wear on their uniforms.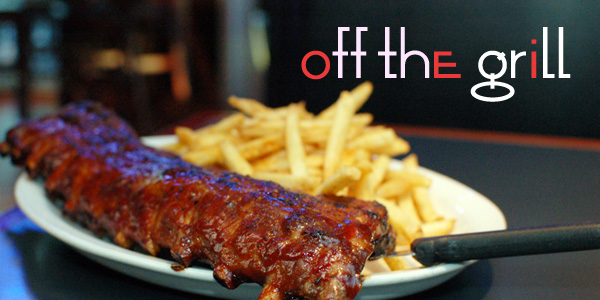 RISKY BUSINESS
You probably won't see a young Tom Cruise lookalike dancing in his underwear but you will find a family-friend business with three locations around Tucson (Williams Center, Tanque Verde, Foothills) and lots of big screen and plasma TVs to cheer for the Cats. While the name denotes adult, Risky Business welcomes families. The menu seems more extensive than just a bar. Dine on appetizers, ribs, steaks, seafood, burgers, salads, and sandwiches. Thirsty for something purple? This may not be what Jimi Hendrix had in mind but here a purple haze is a heady concoction of rum, gin, vodka, triple sec and sweet 'n sour topped with sprite and Chambord.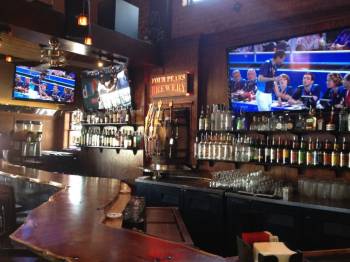 FROG AND FIRKIN
The Frog and Firkin is a locally owned bar and restaurant right outside the UA campus main gate. When your eyeballs are not glued to the TV, there's live music Thursday through Sunday evenings. But first, the English pub atmosphere has more than 75 imported beers as well as everyday domestic brews and microbrews. The food is a step above traditional pub fare -- what about melted brie with roasted garlic, artichoke hearts with herb pesto, and something called "white fries" with fresh garlic, herbs, and mozzarella? I'm in.
O'MALLEYS ON FOURTH
This highly popular joint claims to take bar food to the next level, whatever that is. Crab cake sliders sound good to me as does the BBQ chicken nachos and sesame chicken salad or wrap. Twenty-three beers on tap to quench your thirst while watching the Pac-12 Tournament 2014.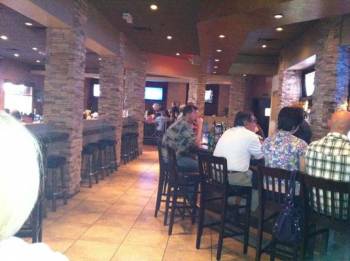 SKYBOX RESTAURANT AND BAR

Located in the Tucson Foothills, Skybox provides an upscale ambiance with amazing views of the twinkling valley below. The menu features filet mignon cobb, blue crab cakes, grilled ahi tuna, grilled jumbo shrimp, kabobs, steak, pasta, lavosh and more. You won't go hungry here nor will you get bored. Mondays boast $5 martinis and margaritas.