Get ready for the 4th largest festival of books, the Tucson Festival of Books unfolds on Saturday March 15 and Sunday 16 at the UA Mall. Meet hundreds of authors, dozens of panels and demonstrations. There's something for everybody from toddler to senior. Check out the sights and sounds. Hobnob with the famous, fictional and factual. Take a bite out of your favorite genre…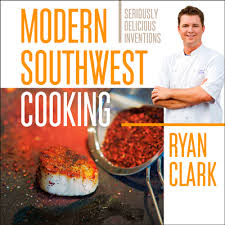 Culinary
Foodies first! Who doesn't love a glossy new cookbook? While there are many famous chefs and cookbook authors coming to Tucson, this writer chooses hometown boy wonder Chef Ryan Clark who has won many food competitions including three-time Tucson Iron Chef Winner. His cookbook, Modern Southwest Cooking, reflects his brand of cooking. Some of the innovative recipes are hangar steak chimichurri, yam and ginger-jalapeno pave, California halibut, prickly pear mojito, and habanero crème brulee to name a few. Is your mouth watering yet? And if you miss Chef Ryan here, you can eat at his restaurant Agustin Kitchen. Get cooking on the culinary schedule.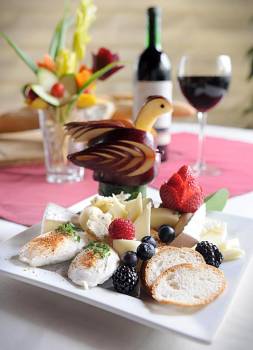 Romance
Amour! Amour! Where do people in love and who love to eat good food go for a taste of romance? This writer took a quickie poll on Facebook and while Tucson has many romantic restaurants, just whispering the word Le Rendezvous was enough to excite the pheromones. For the first time in 30 years, Le Rendezvous updates its menu through the input of a younger owner and chef making some of the food more affordable and approachable, less formal and more casual and of course, always romantic. Le Rendezvous serves small plates of house pate, mini Wellington, mussels in herb broth, frog legs; a midday menu including the famous Croque Monsieur sandwich; and dinner for specialties coq au vin, filet au poivre vert, chateaubriand béarnaise for 2. Who are the romance writers?
CRIME
Everyone loves a good mystery because unlike the real world -- crimes are solved, justice happens and closure is reached. Heist Pizza Parlor is one of three Aaron May's concepts in Tucson. The others are May's Counter in midtown and The Lodge Sasquatch Kitchen by the Foothills Mall. While artisan pies with their thin-but-chewy crusts and toppings are popular, The Heist raises the bar with Brussel sprouts, honey, and cherry toppings. You gotta love the humorous pizza names – Bianca Jagger Is Hot, Do the Right Thing, Green Eggs & Ham. You can build your own pie, eat lunch for under $10, imbibe cocktails that are practically criminal, and stick around for the happy hour instead of going to the gym. Is that a steal or what?
Nuestras Raices
Latin studies, growing up Latino, thinking outside the Border…embracing diversity one page at a time. Take three guys whose studies and careers come from scientific fields but have a penchant for brewing beer and building community. Borderlands was the first brewery downtown and is located in the Tucson Warehouse Arts District in a 1900s building, the former home of Tooley and Sons Produce Company. Using their scientific background, they waste no water knowing that according to their sustainability process that natural water chemistry and mineral content can have a profound impact on the brewing process so opt to craft beers that work very well with water from the desert and are appropriately considered Southwest artisan beers. Local ingredients are used whenever possible – Green Valley pecans, mesquite, prickly pear. Drink up!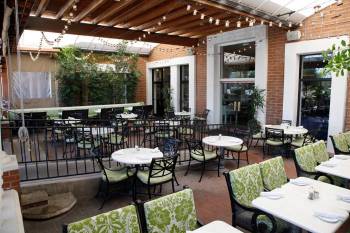 NATURE
Climate, gardening, critters, and the simple act of taking a walk in the gorgeous desert piques curiosity to learn more about our local terrain. Of course, all that exploration builds an appetite for Wildflower American Cuisine. Wildflower is proud to be the initial seed starter for Sam Fox's illustrious Fox Restaurant Concepts. Wildflower recently celebrated its 15th anniversary. According to Fox, since then, there have been 2,600 employees, 14 concepts and 34 restaurants. Wildflower favorites: black mussels with spicy chorizo; pan-fried edamame dumplings; tender short rib ravioli, lemongrass shrimp/black forbidden rice; Korean BBQ chicken tacos; craft cocktails, a distinctive selection of wines and beers, and of course, bars of sin for dessert. My compliments to Chef Omar Huerta and Karen "Spike" Ames, pastry chef. What's the book festival landscape?