With Super Bowl XLVII very close, everyone's party plans are coming together slowly but surely! What better way to celebrate the biggest day in football than with a delicious meal? Sullivan's Steakhouse of Tucson is sharing an awesome recipe off of their menu that will be sure to make for a yummy football celebration. Prime Steak Tacos with Charred Onion Salsa will for sure be a hit.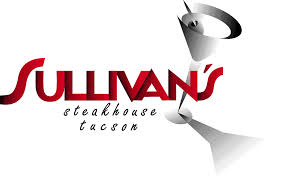 Read More for the recipe!
SUPER BOWL RECIPE:
Prime Steak Tacos with Charred Onion Salsa
Chef Pace says it's important to use a cut of steak that lends big beef flavor with good marbling, and is also cost-effective: "Flank, skirt and hanger steaks all have a huge flavor base, which will lend to a good foundation of your taco bar. These cuts easily take on flavors through marinades and are enchanted when their surfaces are caramelized on a heated grill or on charcoal or wood. Cost-effective cuts such as brisket or short rib work well for tacos too, once treated with the right cooking application (such as braising). Ingredients like corn, peaches or apples crafted into salsas or picos add refreshing flavors and crunchy textures. Acidic items are key to punching up ordinary fillings, such as charred limes, lemons or orange varieties. Options for the shell are limitless – great corn or flour tortillas, pita, lettuce or kale leaves, all make great vessels to enjoy the kicked up taco ingredients."
6 OZ Prime Hangar Steak, cut in ½-inch pieces
1 TBSP Kosher Salt
¼ TBSP Black Pepper
1 TBSP Oil, Pure Olive
2 Each Lime, cut in half
3 TSP Charred Onion Salsa (recipe below)
3 Each Cilantro Sprigs
3 Each Quality Corn Tortilla
1. Take the steak and place into a mixing bowl and coat with the olive oil, lime juice from one of the lime halves, and season with salt and pepper.
2. Place a skillet down on the stovetop and preheat to high.
3. Add the seasoned steak to the skillet and sear the meat to add color to the surface and to lock in the juices.
4. Toast the corn tortillas on a flat griddle on both sides to soften, and place the tortillas on a platter.
5. Transfer the seared meat distributing the steak evenly between the three tortillas. Spoon the charred onion salsa on top of the steak of each taco.
6. Garnish each taco with a sprig of cilantro and serve with a charred lime half.
Charred Onion Salsa
1 Each Red Onion, medium
1 Each Serrano Pepper
4 TSP Oil, Pure Olive
2 TBSP Local Honey
1 TSP Smoked Sea Salt
¼ TSP Fresh Cracked Black Pepper
2 Each Lime
1/3 Cup Cilantro
1. Peel the onion and cut into ¼-inch round slices.
2. Coat the onion with 1 tbsp. of the oil and grill over medium high heat.
3. Char the onions surface to obtain a smoky flavor and grilled color.
4. Once onions are cooked remove from grill and let cool at room temperature.
5. Slice serrano pepper into 1/8-inch rings and add them to the onions, then zest the lime and add to onion; finally, add juice from half a lime.
6. Add the remaining ingredients to the onions and mix to combine.
7. Once assembled, reserve for the making of the steak tacos.
You won't want to pass up this opportunity to wow all of your superbowl party guests. These tacos will also be a perfect recipe to have for all occasions.