Tucson movie buffs can enjoy a special treat at Tucson Cine Mexico 2011.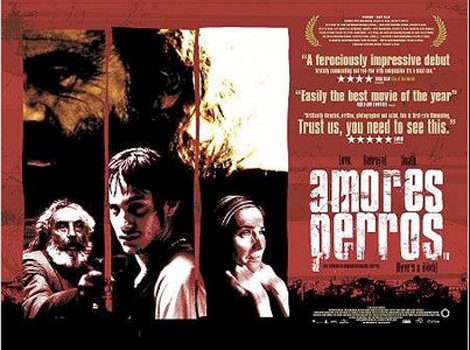 Tucson Cine Mexico 2011 will be held March 2-6. It is free and open to the public. Screenings and events will be at Harkins Tucson Spectrum Theatres, Fox Theatre, Tucson Museum of Art and UA Center for Creative Photography.
Highlights of the 2011 installment of the festival are:
A panel on documentary filmmaking in Mexico will be moderated by Elena Fortes, Director of Ambulante Traveling Documentary Film Festival, with panelists Carlos Gutierrez, Producer Yissel Ibarra, and Director Carlos Hagerman.
In association with Cinema Tropical's 10 Best Latin American Films of the Decade, Tucson Cine Mexico 2011 is proud to present the anniversary screening of Alejandro González Iñárritu's internationally acclaimed debut film, Amores Perros/Love's a Bitch. Carlos Gutierrez will introduce the film and Amores Perros Producer Martha Sosa Elizondo will discuss the film with Carlos Gutierrez after the screening.
And the best part, the public can enjoy the screenings completely gratis. Seating is on a first come first serve basis. Admission is by ticket only. Complimentary tickets will be available at the Harkins Theatres box office the day of the show when box office opens and at the Fox Tucson Theatre two hours before screening time. The following are the theaters playing host to this box office event:
Harkins Tucson Spectrum 18- 5455 South Calle Santa Cruz, Tucson, AZ 85706 520.889.5588, www.harkinstheatres.com
Fox Theatre - 17 West Congress Street, Tucson, AZ 85701 520. 624.1515, www.foxtucsontheatre.org
Tucson Museum of Art, 140 North Main Avenue, Tucson, AZ 85701 520.624.2333, www.tucsonmuseumofart.org
Center for Creative Photography, University of Arizona- 1030 North Olive, Tucson, AZ 520.621.7968, www.creativephotography.org
To Learn More
Tucson Cine Mexico 2011, www.tucsoncinemexico.org.