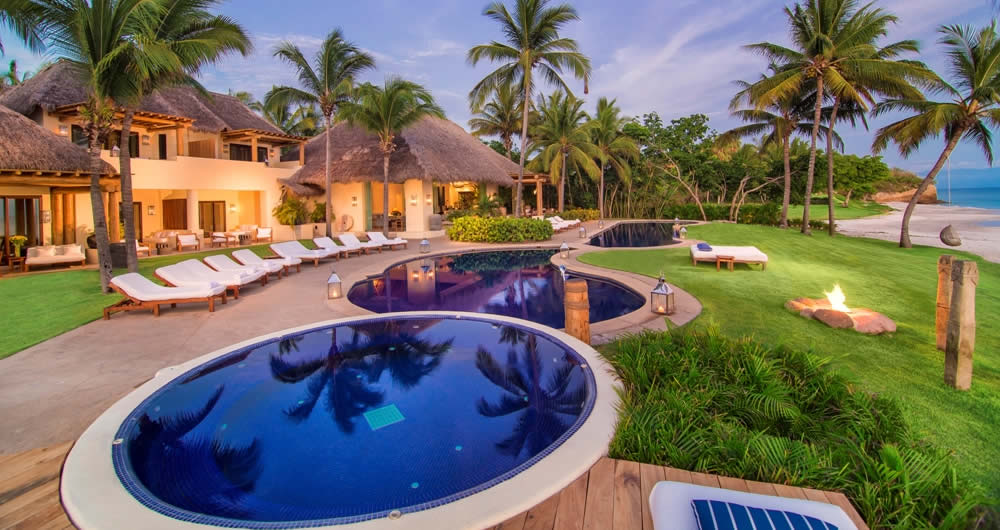 If an ultra-luxury resort is still not enough for you, then level up and vacation in Mexico like the celebs do—literally.
Casa Aramara is the only five-star private estate in Punta Mita and is one of the most exclusive villas available to rent. Named after the Huichol Goddess of Life, Aramara is fit for royalty, especially the Hollywood kind. In fact you may have already caught glimpses of this sprawling villa in tabloids and on TV as it's a favored getaway of many A-list stars like Selena Gomez, Jermaine Dupri, Lance Bass, Scott Disick, Sofia Richie, Eva Longoria, Ashton Kutcher, Kanye West, Courtney Cox, Mario Lopez, Russell Wilson, Vince Vaughn, Tiesto and tons more. Casa Aramara is also the destination of choice for the Kardashian-Jenner clan and has even appeared in a few episodes of Keeping Up With the Kardashians.
In early November 2017, the home played host to P. Diddy and French Montana as the former celebrated his 48th birthday and changed his name once again. Lucky for you, French Montana filmed a few videos during the stay and made the home its star, providing the perfect view of the estate.
To view an additional video showcasing Casa Aramara from Diddy hereand another from Jermaine Dupri here.
So what exactly does the 12-bedroom, 13-bath beachfront estate get you? For starters, there's an ANYTHING button in every room on the property so you can have anything you can think of, anytime you want it, anywhere you want it. There's also two five-star chefs; more than 30 full-time, discreet staff members; two heated pools; a Jacuzzi; a state-of-the-art fitness center; a personal trainer; a U.S. Open Championship tennis court and preferred tee-times at the Punta Mita Golf Club.
Chill out with spa treatments and yoga classes or kick back in the 20-person media room or in the game room complete with air hockey and billiard tables. A firework show and poolside DJs are available to amp up the night while a state-of-the-art iPad-controlled sound and lighting system controls the entire property for easy living.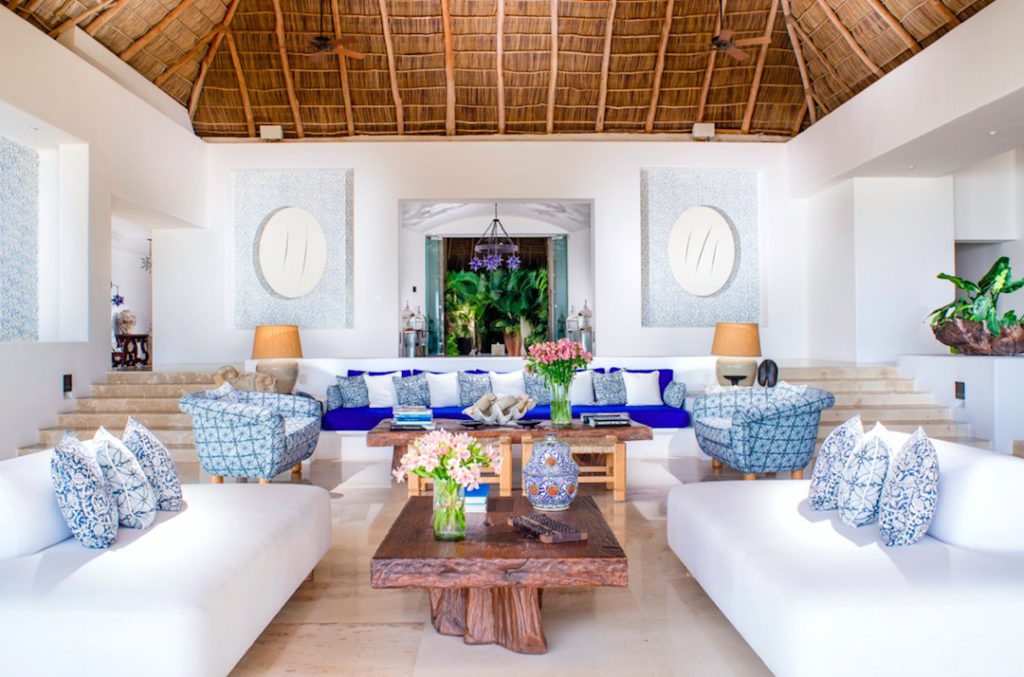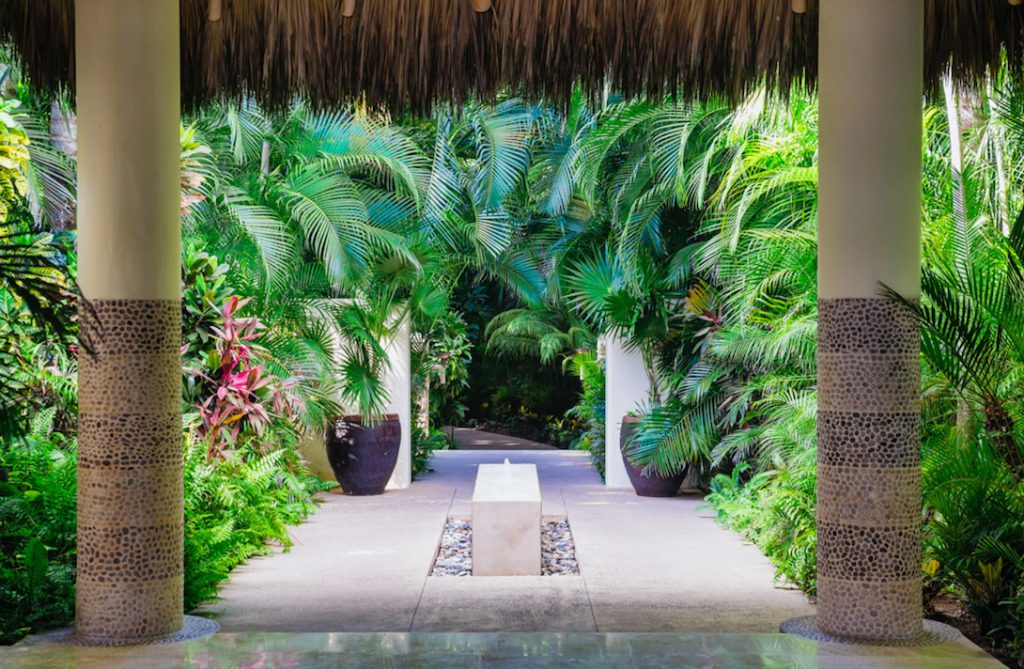 To top off the many perks of staying at Casa Aramara, guests also have full access to Four Seasons Resort Punta Mitaand The St. Regis Punta Mita Resort.
Rates start at $12,000 per night in low season.
For more information, visit: casaaramara.com