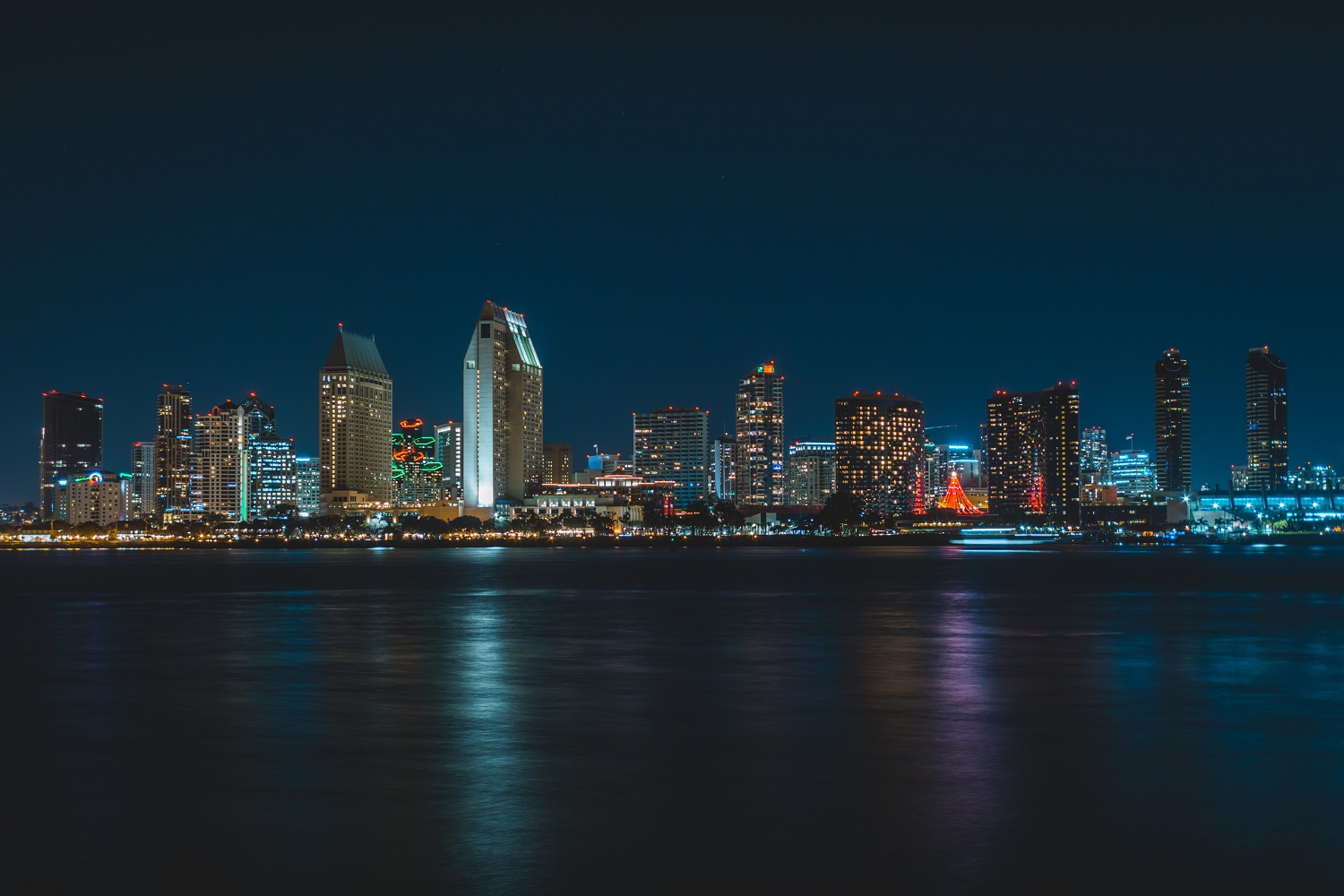 With average daily temperatures in the high 60's to the low 70's and proximity to Los Angeles, Tijuana, beaches, and the mountains, San Diego is an incredible city to visit.
A trip to San Diego is always exciting, and there's never a wrong time to visit. San Diego offers a variety of things to do and places to go for members of every family.
There are amusement parks, incredible beaches, and mountain trails to entertain yourself for days.
Any visit to San Diego isn't complete without staying at the coast. Coastal San Diego offers some of the best scenic views and family-friendly beaches in the world.
If you're new to visiting San Diego, this guide will help you find the best places to stay and help you find things to do in San Diego, but be warned; be prepared to have the time of your life.
Beach Towns
San Diego is a beach town, and each beach city has a different vibe and feel to them. Staying at one of the beach towns could range from swanky resorts to Airbnb's depending on the time of year, location, and price you're looking to spend.
Oceanside: Starting as far north as a person can be is Oceanside and Oceanside Harbor. The palm tree-lined harbor, marina, and shops are ideal destinations for fishers, boaters, and families.
Carlsbad: Just south of Oceanside is the cities of Carlsbad and Solana Beach. Carlsbad is a bustling city in North County, and Solana Beach is the sleepy little surf town just south.
You could spend the night at Legoland resort and spend the morning checking out the attractions, rides, and, yes, Legos.
Another option to consider is to camp on the bluffs overlooking the Pacific Ocean at San Elijo State Park.
La Jolla: La Jolla is a mix of the beach community and Rodeo Drive. The Cove offers swimming and snorkeling opportunities, while Wind N' Sea offers surfers a great break. Or, check out the shops and restaurants along Girard and Pearl Streets which cater to luxurious shoppers.
Pacific Beach: Pacific Beach provides plenty of people to watch, surf, and swim in the bay along Mission, and bars and restaurants to relax. Bordering on Pacific Beach is Mission Beach, with Belmont Park, home to the oldest wooden-track roller coaster on the west coast and home to SeaWorld Park.
Ocean Beach: Ocean Beach, or OB as locals call it, has an eclectic bohemian atmosphere akin to Venice Beach in Los Angeles. Shop small boutiques, catch buskers and street artists and drop into several breweries and restaurants to whet your whistle.
Coronado: For family fun, there's no better beach in San Diego than in Coronado. The expansive sandy beaches spread out in front of the historic Hotel Del Coronado, rumored to be the inspiration for the Emerald City of the Wizard of Oz. Families are known to rent out their homes to private parties for parts or all of the summer.
San Diego Metro Area
The famous historic Gaslamp District highlights the downtown San Diego Metro Area between Coronado and Point Loma. Home to some of San Diego's finest eateries, the Gaslamp District gets its name from the Gaslamp that line the streets.
There are four-star hotels like the Omni Hotel, Hotel Indigo, and others, but the key to staying in downtown San Diego is the proximity to so many different things in the area.
What's more, downtown San Diego is home to Petco Park, where the San Diego Padres baseball team plays and hosts various events and concerts throughout the year.
Here's a list of things in close proximity to downtown San Diego.
Petco Park
San Diego Harbor
Midway Museum
San Diego Ferry
Gaslamp District Restaurants And Shopping
North Park
Balboa Park
Old Town
Any visit to downtown San Diego has to include a visit to Balboa Park, home of the world famous San Diego Zoo and museums.
Old Town is a thriving historical testament to the area's Spanish and Mexican heritage. The place is thronged with authentic Mexican eateries and boutiques highlighting the history of San Diego's original settlers.
Inland Areas
Outside of downtown and the beach communities, there are tons of things to do and see on your visit to San Diego.
Wild Animal Park: One key destination is the San Diego Wild Animal Park in North County.
With over 2.8 miles, the area is home to the most significant natural preserve that allows animals to wander, stretch out and enjoy the site in as natural a habitat as possible. Spend a day walking around the enclosures or schedule your safari outside of Africa.
Golf Courses: San Diego is home to some fantastic golf courses. Of course, there's the world-famous Torrey Pines Golf Course and Avalon in Del Mar, but the inland valley areas have some incredible links to play for people of all skills and abilities.
Most of the golf courses in San Diego offer 18-holes and sunrise to sunset hours. In some cases, like at Sycuan Casino, the golf course is built around the casino resort, so you can play a round, head down to the tables and casino slot machines, eat at a 4-star restaurant, and stay overnight.
Some other golf courses of note around inland San Diego include:
Singing Hills at Sycuan
Steele Canyon
Carlton Oaks
Cottonwood
Mission Trails
Willowbrook