There is a uniqueness attached to every season of the year, but autumn has something special. The crisp clear air, colorful leaves, bright skies, and stable weather makes Mother Nature appealing during this season. It's little wonder fall wedding locations are almost always booked full lately. Couples now opt for beautiful fall weddings, especially between September and October.
Fall wedding venues offer you the most natural and breathtaking backdrop complementary to your décor. You'll also never run out of wedding ideas for fall because the scenery is a vast template, especially outdoors. So if you've chosen to get hitched in the autumn, see 8 of the best fall wedding venue ideas to inspire you.
Double Tree hotel Missoula – Edgewater
The rapid growth of Missoula attracts so much attention, especially for weddings and getaways. It boasts beautiful spots like the Double Tree hotel, one of the best Missoula wedding venues located on the Clark Fork River. It is the perfect spot for modern wedding themes in the autumn, offering you water view backdrops. You also get tailored wedding packages and services suited for your vision and budget. Just show up and have fun, while allowing them to take care of you.
Birthed in 1989, Kenwood inn and spa is a Mediterranean-styled luxury villa that is the symbol of serenity and comfort. It is one of the most beautiful fall wedding venues located in the heart of Sonoma Valley, California. It boasts lush courtyards and accented fountains where you can have the perfect fall outdoor wedding. If you choose to have an intimate indoor wedding, there's space that can sit forty to fifty people. The couple can also access the spa services for a good relaxation time. At this Sonoma Valley inn, you'll have the best wine country fall wedding.
Looking at having a rustic wedding abroad, Coworth Park, Berkshire is ideal for your fall destination wedding. Imagine an aisle of pumpkins and wildflowers. They're to die for, right? Walk from the aisle to a grand room of your choice like the garden room with its laid-back elegance. There's also the oak room that is both traditional and whimsical and a rustic barn room with its cozy fireplace. If you love the outdoors, the lime grove, meadows, sunken gardens, and roe gardens offer stunning picture backdrops. The best part is that this venue has a whole team on-ground to help you plan your wedding.
Mountain Top Inn and Resort
If you're enthused about a fall mountain top wedding, this Vermont wedding venue is all your dreams in one place. It boasts over 600 private acres of lands to meadows, gardens, woods, 740 acres lake, and mountain views. All of these features combined will make your fall outdoor wedding day an unforgettable one. To ensure planning ease, you have on-site wedding planning services down salon and decor at your disposal. You can also keep all your guests in one place by booking its luxury cabins.
Montage Deer Valley in Utah doubles as a celestial wedding destination and serene yet adventurous getaway. Say your vows in the presence of the alpine vistas. Enjoy the tranquility of the lawn spaces and glitz of the ballrooms, lounge, and terrace. Take your guests' biking, fly fishing or skiing. Enjoy the healthiest meals from the farm to table bylocal culinary experts and head off to your honeymoon.
This architectural masterpiece located in Asheville contains a house, winery, gardens, and village. Do you want to have a princess-style fall wedding? This is your ideal spot for romance and timeless elegance. From the indoor and outdoor inns to the champagne cellar venue, Cedric's garden, Antler Hill, and more, history surrounds you. The planners on ground will help you fix your wedding day to perfection. In the end, you'd look back with a smile on your face.
Nestled in the heart of the Missouri Ozark Mountains, Big Cedar Lodge is remote and luxurious. It is perfect for intimate weddings, as you say your vows while overlooking Table Rock Lake. You also get to enjoy the lush greenery and nature's best scenic backdrops on any of the twenty venues available. The best part is that this venue offers elopement packages!
The 1800s Dunton Hot Springs ghost town set is a romantic fall wedding venue located in the San Juan mountain. It is small, exclusive and a beautiful representation of rustic charm. A mix of hand-made cabins and modern relaxation centers, and stunning natural surroundings. Dunton Hot Springs offers picturesque views of mountain peaks, aspens, meadows, rivers. Etc. It also boasts a dancehall, saloon, and an open-air chapel for your vows.
Create a memorable wedding day by choosing any of these spectacular fall wedding locations. They combine class, beauty, and personality.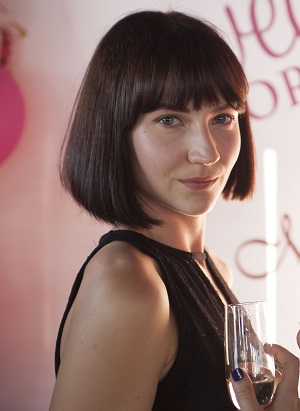 Valeriya Istomina is a Wedding Forward expert on wedding budgets, etiquettes, ceremonies, and music. If you need tips for wedding planning, she will guide you all the way. She collects analytics and surveys, talks to experts; creates checklists, templates, and gives her take on wedding planning. Her other passions are yoga, photography, and reading.