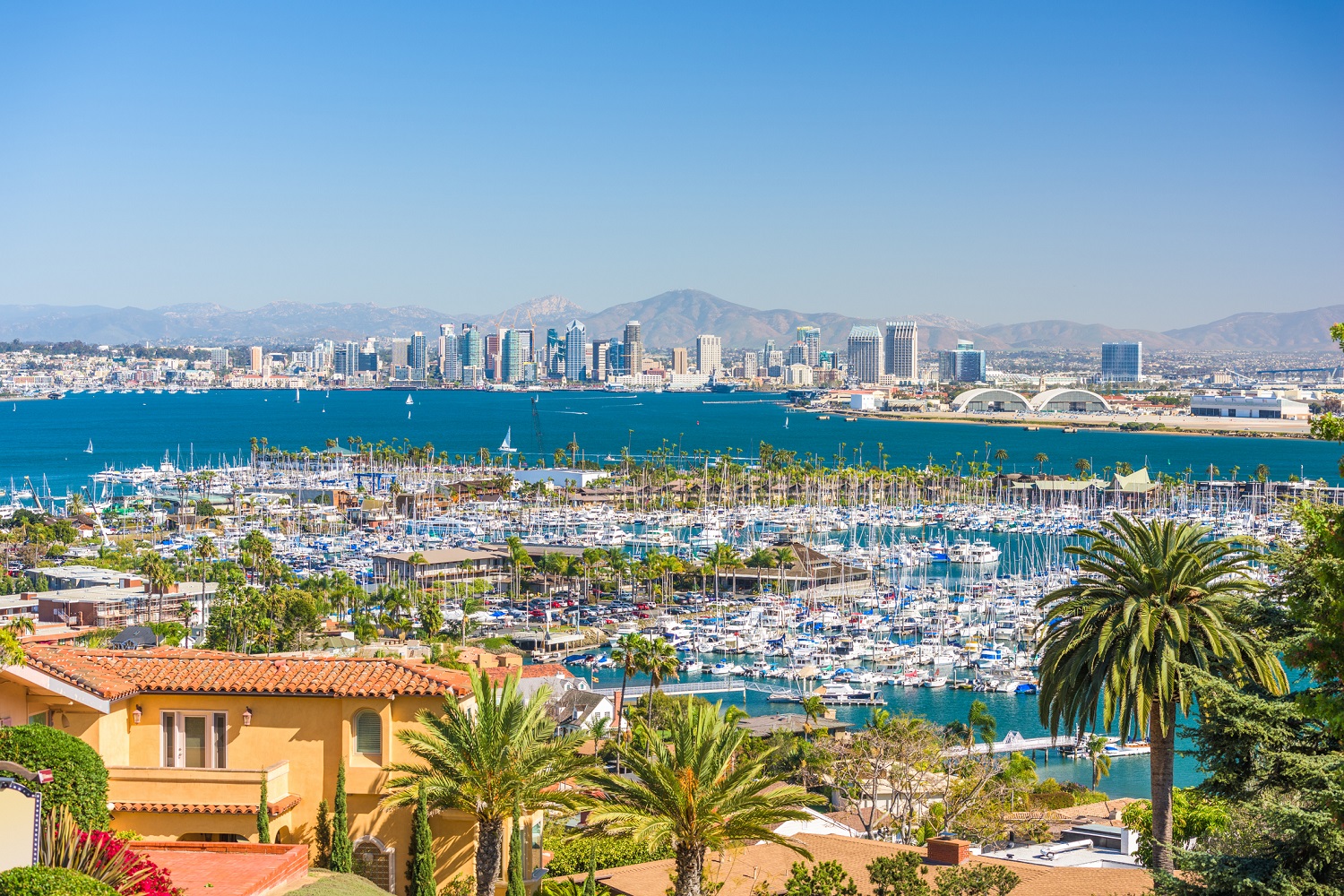 San Diego is one of the country's most popular vacation spots because of its year-long sunny, seasonal weather, beautiful views, incredible restaurants, and vibrant culture. One of the biggest draws is its massive variety of water-based activities. For Arizonians looking to escape the summer heat or the winter chill and hit sunny beaches and bays, San Diego represents a close-proximity vacation spot with a seemingly endless menu of options.
Here is a guide to the top 5 San Diego on-water activity locations for Arizona families looking for a fun-filled vacation:
Mission Bay Park
Known as one of the world's largest aquatic recreation areas, Mission Bay is basically a small maritime city of waterways, inlets, channels, and islands, consisting of 4,235 acres of land and water and 27 miles of shoreline. Clocking 15 million annual visitors, pretty much any on-water activity you can imagine takes place here almost year-round.
There are plenty of San Diego jet ski rentals available if you're looking for some thrill-seeking speed. Or, you can try windsurfing, water skiing, boating, kayaking, and swimming. Amenities also include parks for kids, public restrooms/showers, volleyball courts, and if you're lucky you might just get to hang out with some sun-bathing sea lions.
There's also 14 miles of bike paths if you feel like getting out of the water.
San Elijo Lagoon
For serious kayakers, this 979-acre shallow-water estuary - San Diego's biggest and most popular wetland reserve - is a choice spot. Take the family on an exciting tour of elegant labyrinthine waterways adorned with marshes, chaparral, and coastal sage scrub. It's where the freshwater of two different creeks flow into the saltwater tide of the Pacific Ocean.
The surf here offers a fantastic kayaking environment and you can even do some fishing if you wish.
La Jolla Cove
The La Jolla Cove is another great kayaking spot because you can literally take yourself on an exploration of shoreline cliffs, caves and tunnels. This is known as San Diego's most beautiful coastline kayaking location.
In addition, the Cove is also an amazing scenic waterway for paddleboarding. The tide here usually isn't too strong, although there are plenty of nearby waves for surfers. The Cove is also a perfect spot for some snorkeling.
You can also go to Rock Pile and check out the local marine life, including bat rays, leopard sharks, jellyfish, sea turtles, and plenty of sea lions.
San Diego Bay
San Diego Bay, also known as the Big Bay, is one of the city's three main harbors, which includes Point Loma Peninsula, Coronado, the Downtown Waterfront and Chula Vista. If you're looking for some scenic boating or sailing, this is an ideal option because it contains plenty of boat launching spots and all of the locations offer marina rentals, tours, classes, and charters.
You can even take in a cruise here and get an incredible view of the U.S. Navy ship fleet, the downtown skyline (which at sunset is truly breathtaking) and Cabrillo National Park.
A really fun option for families is joining a narrated boat tour, which will allow you to fully absorb the scenery, some of the city's landmarks, and a whole different cast of marine life actors that on any given day might include whales, seals, and dolphins. The two biggest tour boat companies are Hornblower and Flagship and some of the tours include meals.
San Onofre State Beach
Another favorite spot for kayakers, the San Onofre shoreline has a really tranquil environment with incredible beach camping options. There's a reason why it gets millions of visitors every year. Actually, there's multiple reasons...
Since it is a state park, the water and land are well cared for, which makes it ideal for surfing, swimming, and fishing. Additionally, its lush vegetation and trails make it a great place for cyclists and birders alike.
San Onofre State Beach is divided up into three sections: the San Onofre Bluffs, the San Mateo Campground and the San Onofre Surf Beach.
Among these areas you can find: Trestles, which is a world-renowned surf spot; Church, a sunbathing/bird watching area that used to have a chapel; Surf Beach, a rock reef location with three very distinctive surfing spots, including "The Point," "Old Man's," and "Dogpatch"; and Trails, where sandstone cliffs make way for beautiful trails that also lead you right into the camping area.