Page 2 of 2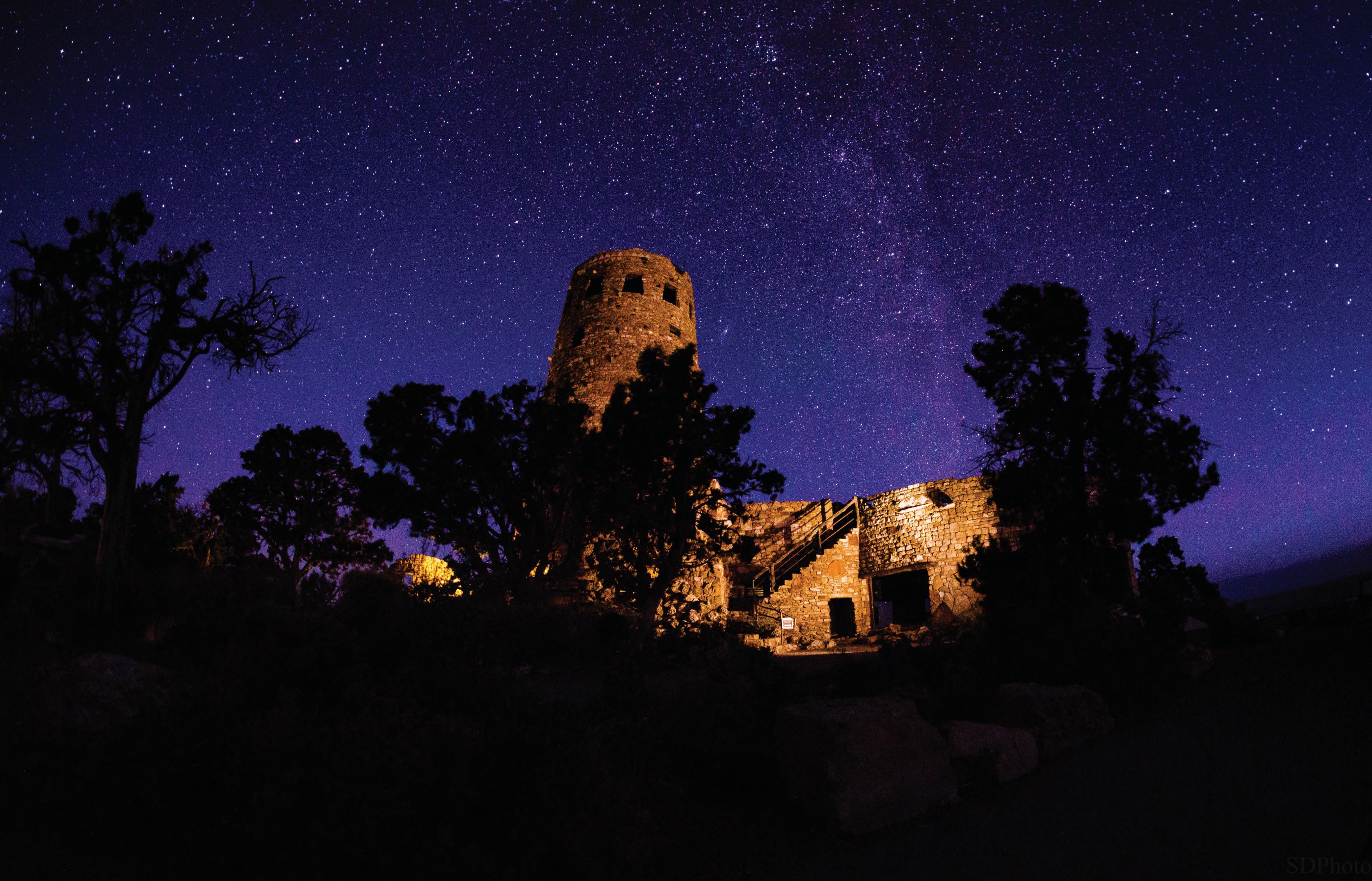 Grand Canyon National Park
The Grand Canyon may have only recently joined the ranks of international dark sky destinations, but that doesn't mean it's lacking in astonishing sights. A combination of high altitude at the rims, excellent air quality and limited light pollution make the Grand Canyon an incredible place to stargaze. Of the six million people who visit the canyon each year, only a small fraction stay past sunset, which prompted the National Park Service to adopt a new slogan: "Half the Park is After Dark." Visitors who embrace this reminder can marvel at the Grand Canyon by day and the Milky Way by night.
Tonto National Monument
Only 100 miles from Phoenix, this location offers the perfect blend of history and night sky. For the full experience, hike the Apache Trail and stargaze among the park's ancient cliff dwellings. "It really makes you feel small," says Dunn. "It really takes you back to what life was like living in this part of the desert 1,000 years ago when the stars were so important to the people who lived there." Tonto begins its "Park After Dark" series in the fall, with telescope viewing with astronomers from the Phoenix Astronomical Society.
Petrified Forest National Park
Petrified Forest is another destination that draws its fair share of daytime visitors, but like the Grand Canyon this national park offers brilliant night skies for those who linger after dark. A three-hour drive from Phoenix, Petrified Forest is a great spot to camp on the way to Monument Valley or Canyon de Chelly. You have to camp to see the night sky here as the park closes at dusk, but the complete lack of development means no light pollution will hinder the experience. The park is flat and permits are free, so it's an easy adventure for the whole family.
Oracle State Park
This 4,000-acre wildlife refuge neighbors the bustling city of Tucson, making its international dark sky certification a rarity. The Catalina Mountains serve as a protective barrier that mitigates light pollution from the city, allowing you to easily pair an urban adventure in Tucson with time outside under the stars. Similar to Tonto, the park hosts star parties throughout the year with local astronomers.
Photo by Stephen Dito