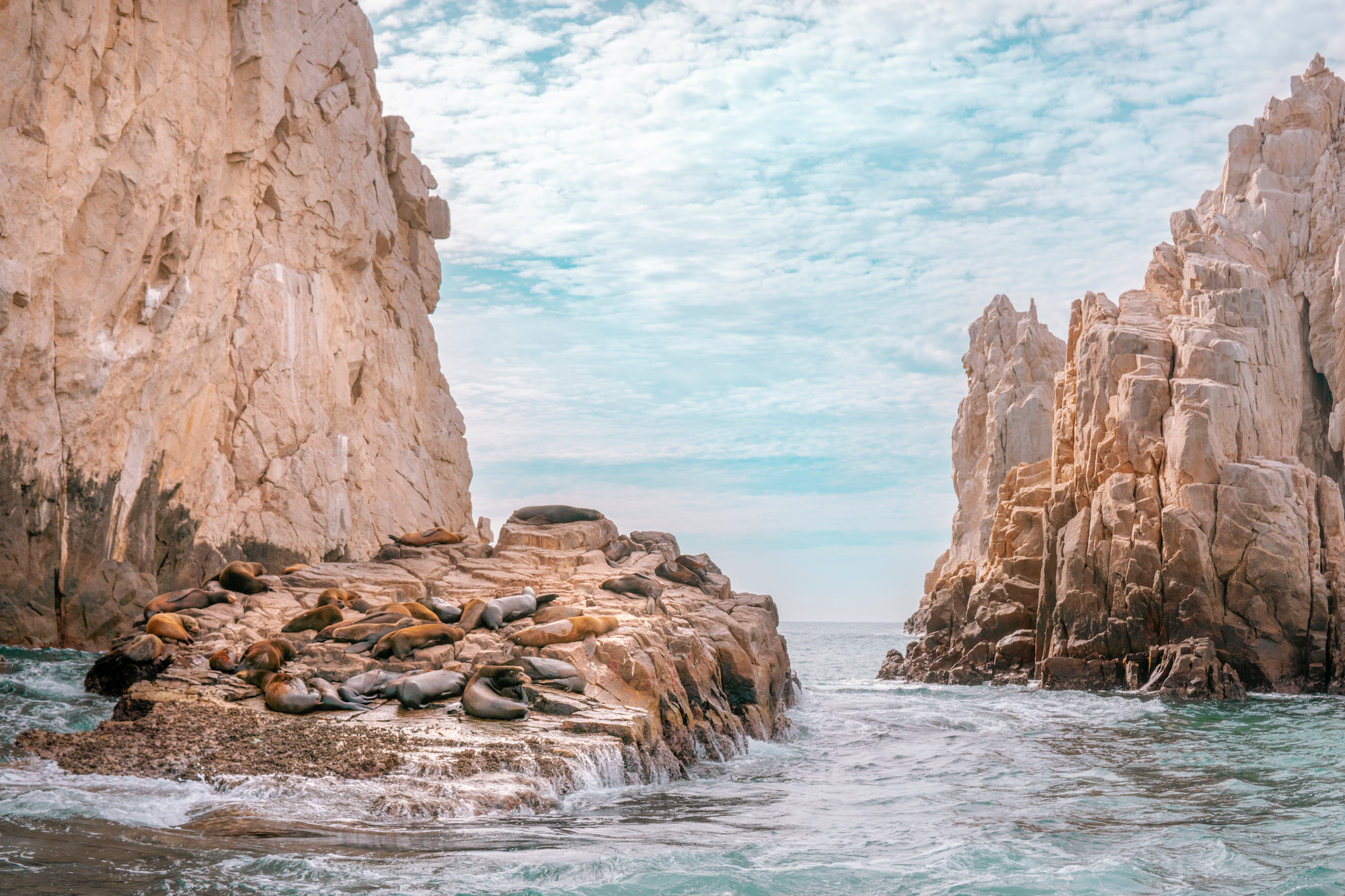 Photo by @iamelliott
Whether you're looking to indulge in a vacation that is full of festivities, late-night fun, and poolside cocktails, or would rather opt for a rich, luxurious, and oh-so zen experience, Cabo San Lucas has you covered.
From the depths of the foam at RIU Palace Baja California's Pool Party, to the stretches of fairway at Pueblo Bonito Pacifica's Quivira golf course, to the dramatic cliffside sunsets at Hacienda Encantada, Cabo offers far more than meets the eye, and has something for every type of traveler.
Here, a look at three resorts in Cabo San Lucas and the different, yet equally fabulous experiences they each offer.
RIU Palace Baja California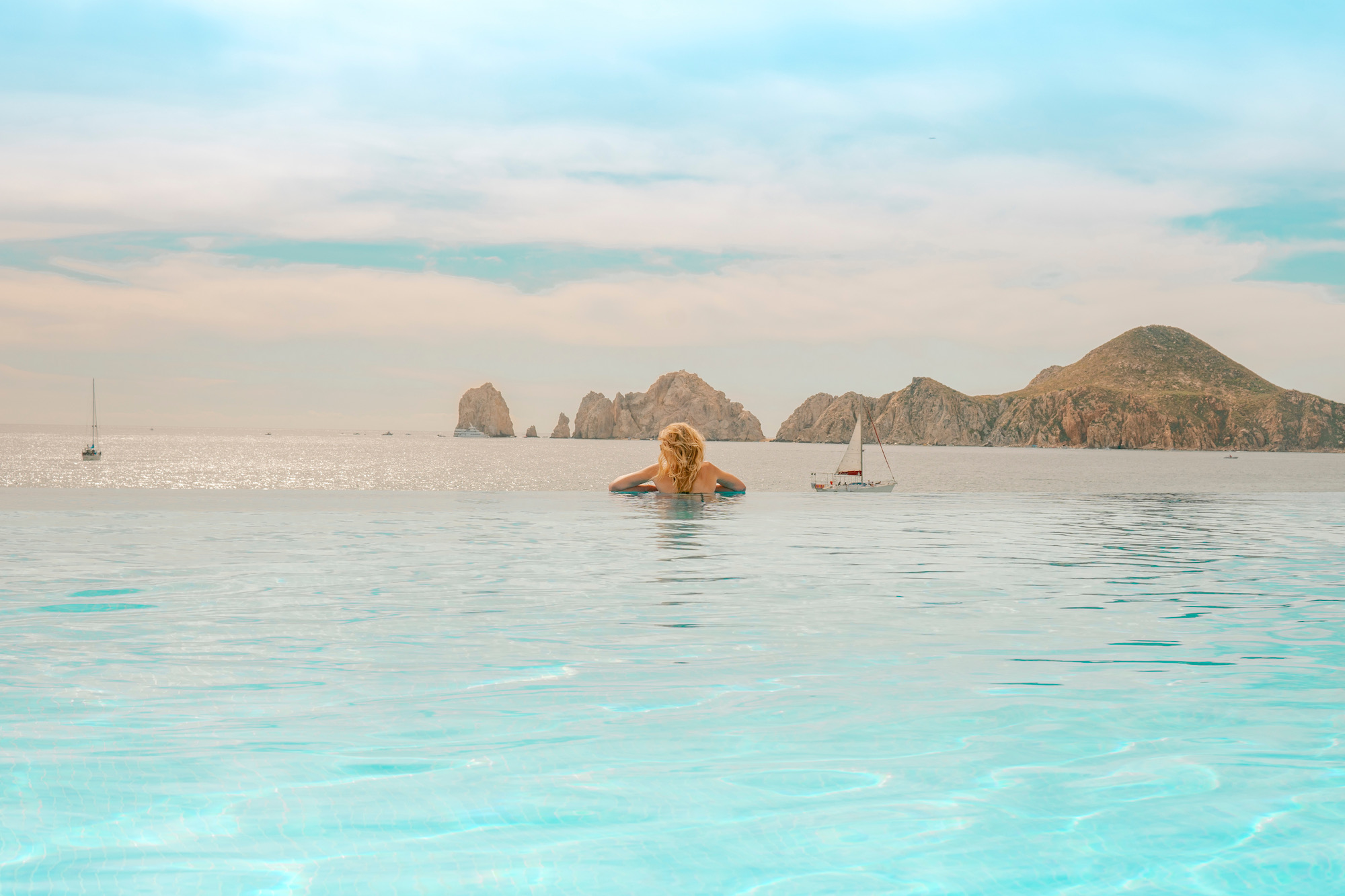 Photo by @iamelliott
If you're the type of traveler that wants to be moving and shaking, and indulging in seemingly never-ending cocktails and food, all awhile taking in the stunning scenery that lay right in front of you, then the newest addition to the RIU compound in Cabo, the Palace Baja California, is going to be your heaven.
This brand new, all-inclusive resort will have you living life to its absolute fullest while here. Though it is the third RIU property to open in Los Cabos (the other two, Palace Cabo San Lucas and Santa Fe are right next door), it is the first Adults-Only RIU property in Cabo, and for some, that makes all the difference.
Enjoy your food, your drinks, your pool time, and your excursions sans the little ones, and we bet you'll find yourself in seventh heaven. The option to partake in the resort's numerous activities such as beach volleyball, TRX workouts, and more is available from sunrise to sunset every day. However, if you'd rather, there is always a warm pool with to-die-for views of Cabo's famous Arch awaiting to relax your mind, body, and soul.
Staying on-brand with next-level views, but taking things one step further, RIU Palace Baja California gave 82 of its guest rooms full ocean views, with 32 of them facing the ocean head-on for the most magical views to wake up and go to sleep to.
With 24-hour room service, an in-room spirits dispenser, an Instagram-worthy bathtub smack-dab in the middle of the room, a private balcony to sun on and more, you never really need to leave your room while you're here.
But we highly suggest you do, as the resort has much to offer, starting with its stunning infinity pools. Swim up to one of the resort's two pool bars for a fresh margarita that will make that view from the infinity pool out to the Pacific Ocean that lay right in front of you even more epic.
If you're looking to spice up your pool life, do not miss out on RIU's fabulous new addition -- its pool parties. Prepare to dance like you never thought possible to the DJ's beats under the stars, and under a whole lot of foam.
You can either get down to your favorite tunes poolside or from within the pool where your fellow partiers will be dressed to the nines in outfits matching each night's theme. This pool party happens four times a week, so you have ample opportunity to perfect your moves, secure your favorite spot in the pool, and master your outfit.
Mondays mean White Party where you'll be transported to the land of Ancient Greece, but that's rocking music from the 70s, 80s, and 90s. Tuesday will take you through the musical jungle with the Jungle Party's Latin House, Electropop, and Reggaeton House Mix music. Friday nights are all about the Neon so grab that electric green top out of the back of your closet and get ready to move to Hip Hop and Deep House tunes. Finally, Saturday brings the Pink Party where you'll be living life through rose-colored glasses while moving to Trip Hop, Hip Hop, and Funky House beats.
These parties only run until 11 p.m., so don't worry about spoiling the next day's fun by being out too late. A reasonably early night means a full day ahead of you to enjoy swimming in the Technicolor blue water, games galore, and more food options than you'll know what to do with.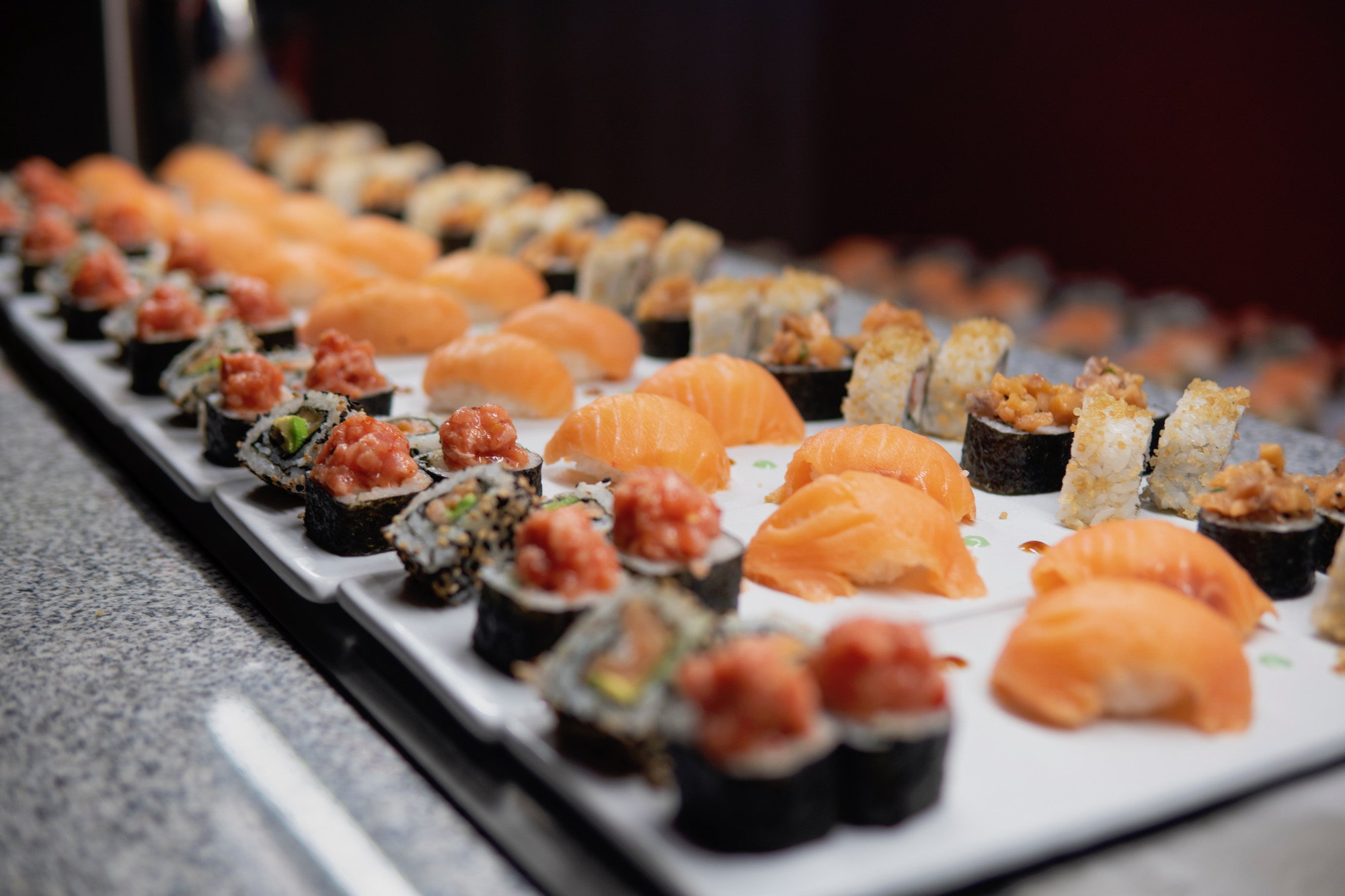 Photo by @iamelliott
This RIU is home to five themed restaurants: steakhouse Guacamole, fusion restaurant Krystal, grill Pepe's Food, Japanese Yu Hi, Italian Sofia, and Indian Taj Mahal. There's also Promenade with show-cooking and your one-stop l things pastry and coffee-related, Capuchino.
If you go hungry while you're here, there is something seriously wrong with you.
Everything you need to have a dreamy Cabo vacation is right here at RIU. So pack your bag full of bikinis, sunglasses, and sunscreen, and book your escape to the excitement that awaits at RIU Palace Baja California.
For more information, visit the RIU Palace Baja California website here.
Pueblo Bonito Pacifica & Quivira Golf Course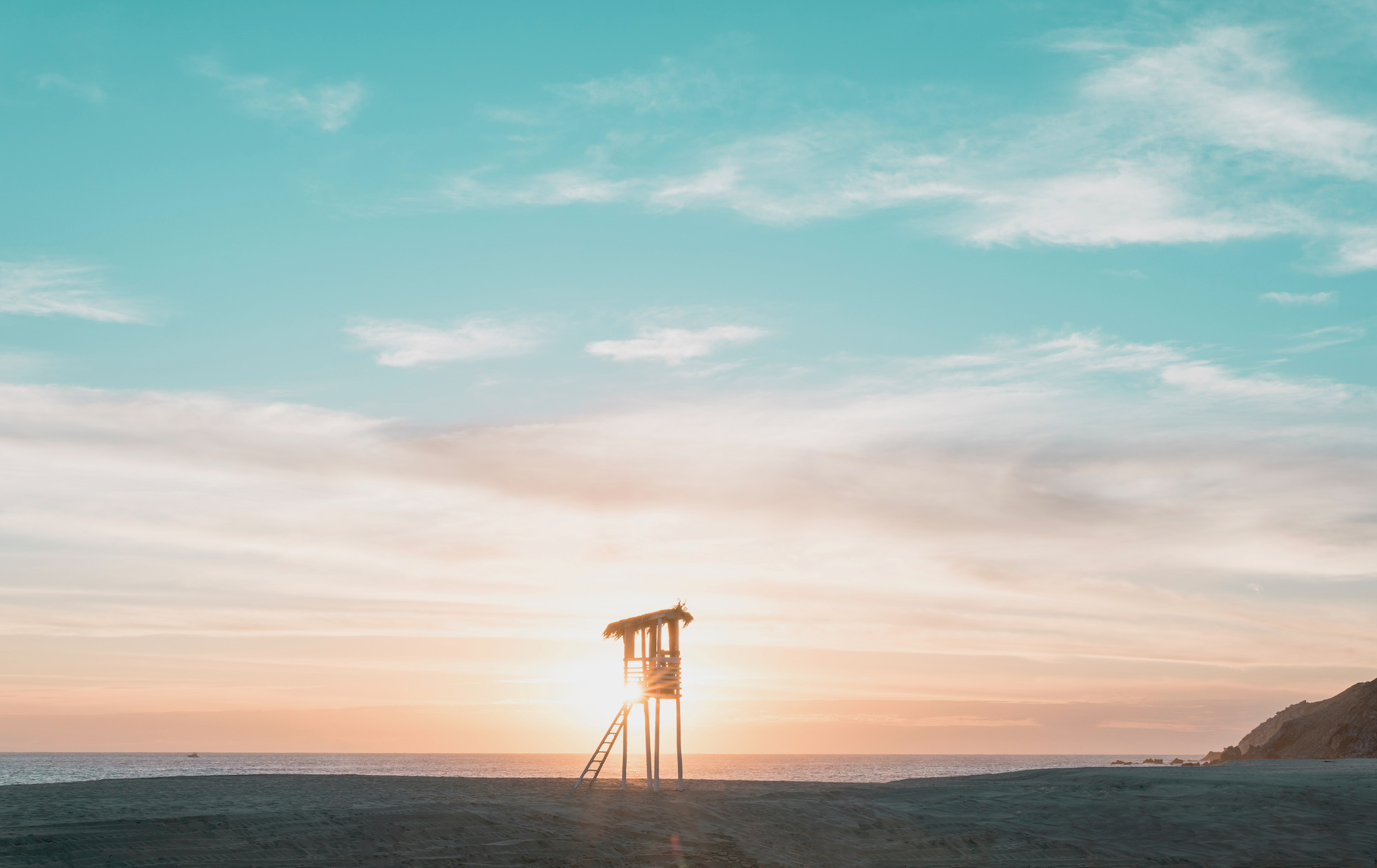 Photo by @iamelliott
If you're the type of traveler that wants luxury at its finest, sans the stress about the details of how to get that lavish life so that you can instead focus your attention on what afternoon cocktail you'd like to have, or which restaurant to indulge in for dinner, then Pueblo Bonito Pacifica is your dream come true.
Luxury is the name of the game here, and no detail is spared to make this vacation your most opulent one yet.
Guests of this Pueblo Bonito property will have their own personal butler on call 24-hours a day that will make your stay unforgettably seamless, starting from the moment you book your reservation. Professionally trained at the British Butler Institute, these butlers are capable of providing you flawless service that takes your resort experience to a level you never thought possible.
Need a picture-perfect rum drink in a fresh coconut while out in the cabana? Need a tour of the city? Need to change that dinner reservation from in the restaurant to in your room? Your butler can take care of all of that with a simple phone call or text. Oh yeah, and he'll also handle the packing and unpacking of your suitcases because Pueblo Bonito doesn't think you should have to fuss with that while in paradise.
Speaking of paradise, the one here at Pueblo Bonito extends far beyond the butler service -- in fact, that is merely the beginning. If you're a guest of the resort's newest addition, The Towers, start your trip by heading up to the exclusive VIP Lounge. Here you can breathe in the fresh ocean air while keeping your eyes peeled for the humpback whales that frequent the waters in front of you. And, here it's a given that you'll have the freshest food and drinks right at your fingertips to enhance the experience even more.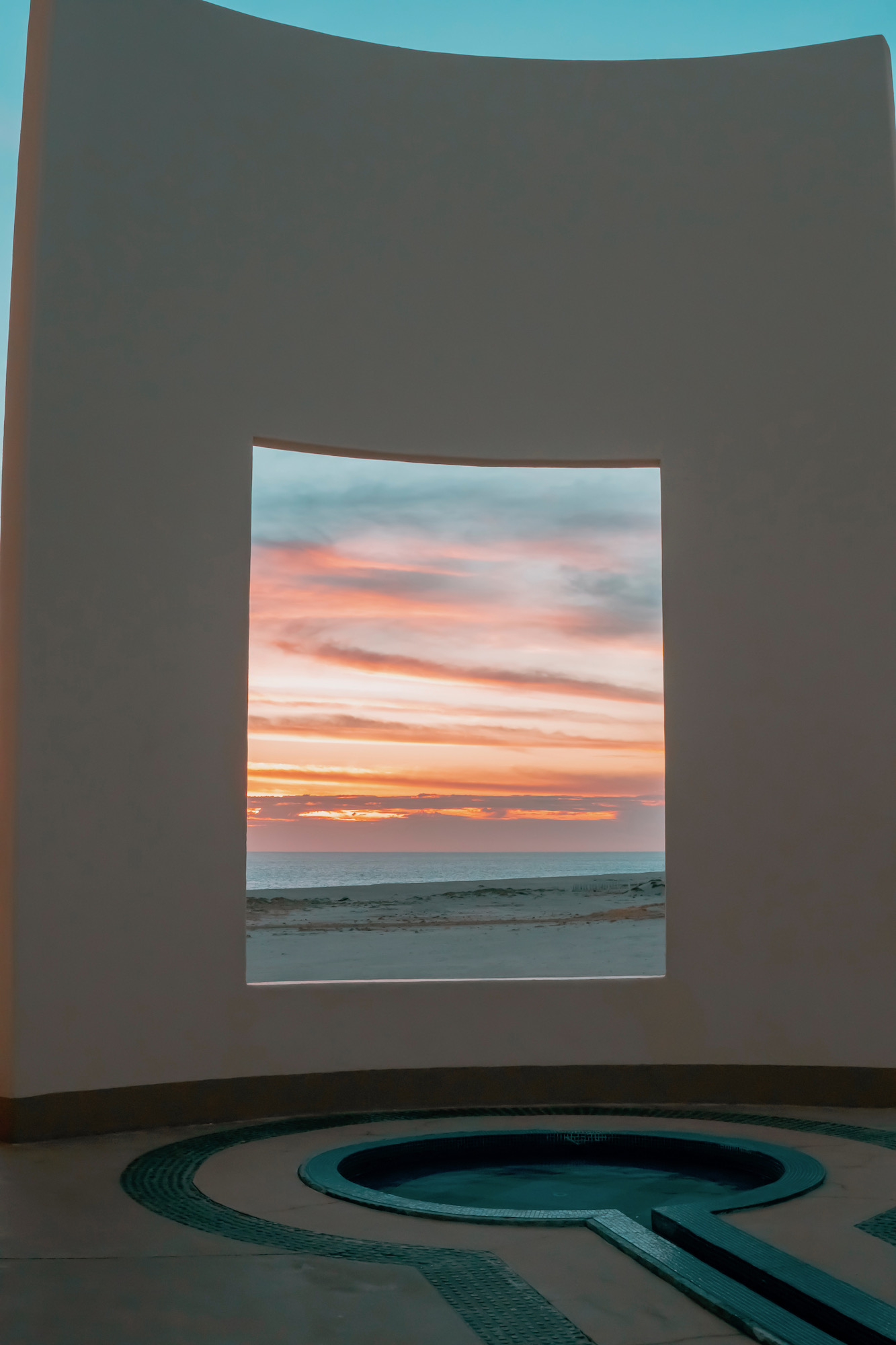 Photo by @iamelliott
The fiesta your taste buds will be having at Pueblo Bonito Pacifica is just one of its many highlights. From the filet mignon at Peninsula to the fresh spicy tuna rolls at Pescados and furthermore into the depths of the other impossibly delicious restaurant options, you will find yourself working to stretch your stomach so that you can fit all the flavors in. And don't worry, no one will judge you because everyone is secretly trying to do the same.
We also suggest you make your way over to the resort's award-winning Jack Nicklaus golf course, Quivira for calamari that will immediately transform you into an octopus snob.
Oh yeah, and be sure to get in a round of world-class golf while you're there. As one of the top golf courses in Los Cabos, Quivira's views will certainly have you distracted from the fact that you lost yet another ball in the course's challenging rough.
It's impossible to stay angry at your golf game for too long when you've got these views coupled with the four comfort stations along the way. These stations do far more than comfort you -- they provide tasty snacks and drinks to fuel the rest of your game through this heaven paved in green fairways and epic ocean cliff views. And the ocean views aren't your average ones -- this course is home to more visible oceanfront real estate than any other in Los Cabos.
When the sun sets, take your ocean views back to Pacifica and down to its stellar Constellation Pool where hundreds of LED lights at the bottom of the pool mirror the night sky. Be sure to take your gaze upwards to see the magical stars that glisten above -- we suggest a glass of prosecco next to an oceanside fire pit to create an epic ambiance.
The biggest struggle you'll have while staying at Pueblo Bonito Pacifica is finding time to take advantage of all of the resort's offerings. From Hook and Cook where you get the chance to catch your own fresh fish for a seaside breakfast, to an Orchard Cooking Class using fresh ingredients plucked straight out of the resort's garden, to the massages at Armonia Spa, and beyond, it's hard to encapsulate all the resort's activities in one article.
I suppose you'll just have to go and experience it for yourself. And when you do, you'll learn first-hand why Pueblo Bonito Pacifica is one of Cabo's premier luxury destinations that brings light and life into every traveler who finds themselves here.
For more information, visit the Pueblo Bonito Pacifica website here.
Hacienda Encantada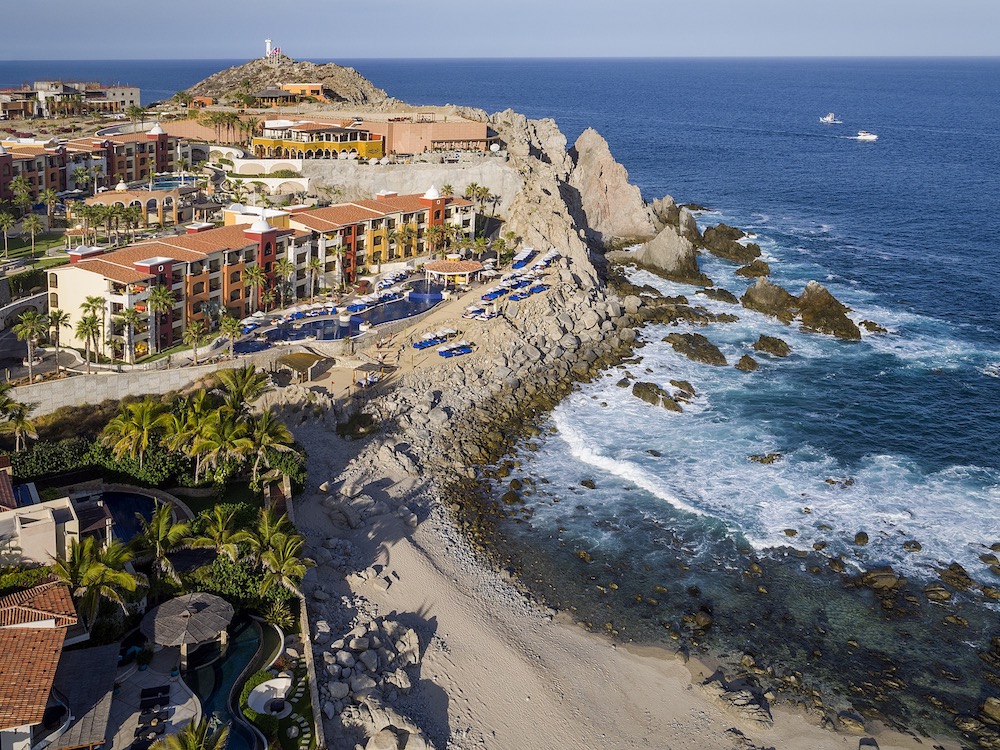 If you're the type of traveler who wants a fuss-free experience with some killer views and as many fabulous blended margaritas as your heart desires from sunrise to sunset and beyond, then Hacienda Encantada is going to bring your travel-loving soul great joy.
The dramatic setting of this resort will have you feeling love at first sight. Set above the beaches of the Sea of Cortez on rugged cliff sides that overlook both sides of the bay, there's nowhere on property that doesn't boast the most photo-worthy spots imaginable. At every turn there is opportunity for tasty food, delicious drinks, and a photo that will be the envy of all your friends back home.
This all-inclusive resort ensures that the living is easy while you're in Cabo, starting with the food options. There are 8 restaurants on site, each offering a different culinary experience. From Italian to Mexican, sushi to all-American, the options are aplenty here and you'll never find yourself going hungry.
But your stomach doesn't have to stop there. Not only do you have the option of dining at Hacienda Encantada's sister property, Marina Fiesta, if you opt for the all-inclusive plan you gain access to the Dine Out Privilege Plan that opens up your choices even wider to some stellar restaurants in the Marina Gold Zone restaurants. We highly recommend Los Deseos for Mexican food that will make you jump with joy. Order the Queso Fundido and you will be in seventh heaven.
And if you want to try your hand at making your own dinner, be sure to sign up for one of the resort's cooking classes. Don your very own chef's hat and jacket and get down and dirty with your cooking skills. Classes give you the option to make some authentic Mexican meals, including Baja fish tacos and everyone's favorite Mexican food, guacamole. You'll even get a copy of the recipe so you can recreate it at home when you find yourself wishing you were back in Cabo (which, speaking from experience, is something you'll feel every day).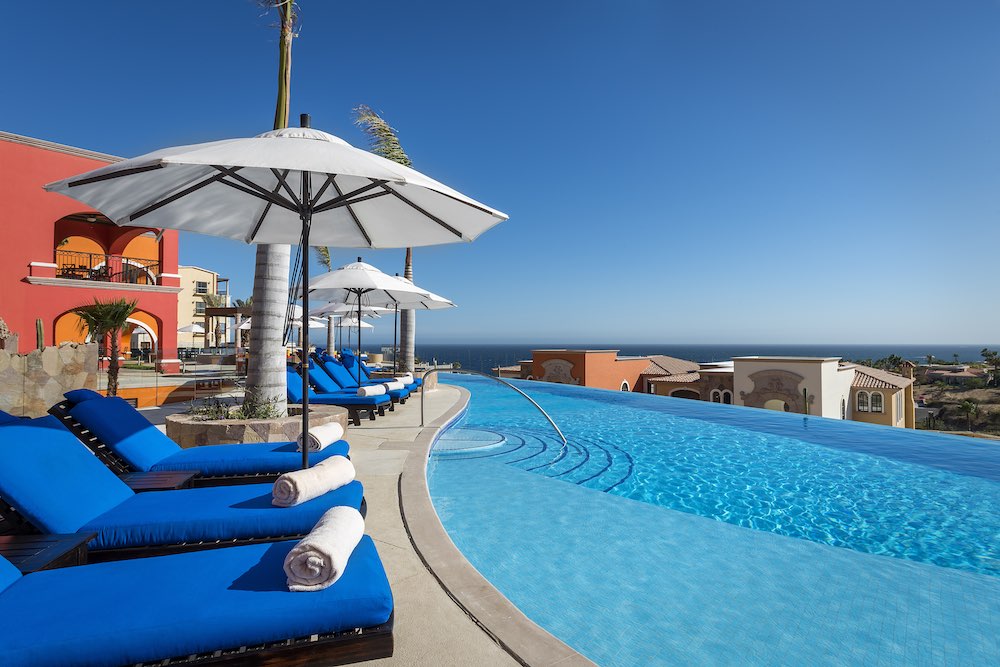 What's a trip to Cabo without some tequila? Brush up on your tequila knowledge and discover a love for this Mexican spirit with a tequila tasting at the resort. Try some of the top tequilas in Mexico and learn all about the process of how this spirit makes its way from the agave plant into the bottle. And have plenty of fun while you're at it!
Take your tequila knowledge back home with you, but before you go, there are some things you won't want to miss at the resort. One of those things is dipping your toes in as many of the resort's fabulous pools as possible. From all of them you'll have the most idyllic sunset viewings where the meaning of relaxation will be completely redefined.
Also test out your skills in the saddle during a horseback ride around the resort that takes you through some of the property's more secluded areas. Pretend you're a cowboy in the wild west, but in this scenario swap out the danger for fun and ocean views.
Be sure to carve out some time for the spa as well. Here you can experience a Mayan Massage that will center your mind, body, and soul to ensure you get every ounce of enjoyment possible out of your Cabo vacation.
Regardless of how you spend your time at Hacienda Encantada, you will feel the revitalization that only Cabo can bring. So what are you waiting for? Get planning.
For more information, visit the Hacienda Encantada website here.