The Ryder Cup Festivities are upon us. As the verbal banter and media storm surrounding the event ensues, let's not forget about the exceptional facility playing host for our viewing pleasure.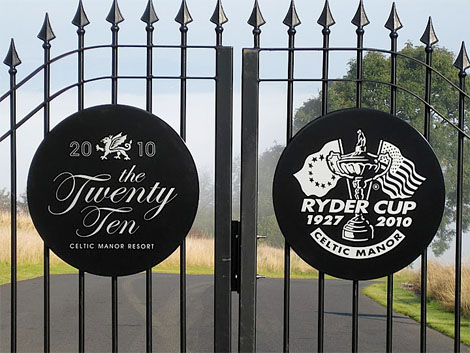 When I visited Wales exactly two years ago to the day, I was greeted with friendly welsh accents, a sultry overcast sky and an itinerary brimming with the region's top course talent. None were more excited than I to catch a glimpse of a course set to steal national spotlight for one week in October 2010, The Twenty Ten Course.
In person, the appropriately named Twenty Ten Course situated on the well-known Celtic Manor Resort, is like a golf fairytale (and I am interested to see if the whimsical nature of it comes across on camera). The hills of the Usk Valley encircle the course and add a delicate ambiance to the test of golf within its boundaries.
While the Ryder Cup drama began stewing a few months back with initial team selections and speculation of captain's picks, my excitement for the event has been on the back burner for a while.
From PGA Tour rookie, Rickie Fowler to Northern Ireland's young gem Rory McIlroy, the American and European sides have exhibited a diverse stack of players. From young to old, inexperienced to veteran pros, the Ryder Cup has it all.
The youngest in the field, though, being the course itself, which just opened for play in July 2007. The Twenty Ten Course (pictured below) is a culmination of nine new holes designed by European Golf Design and nine holes from the original Wentwood Hills Golf Course designed by Robert Trent Jones Jr.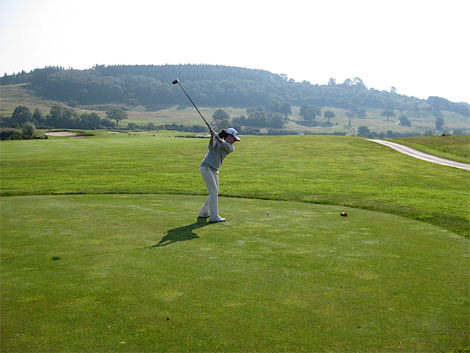 Aside from a mesmerizing hillside, the course showcases its majesty through several water-guarded green complexes. Emphasizing true accuracy in approach shots, the techniques needed to navigate this course were carefully devised throughout the design process. Additionally, optimal spectator viewing was also of the highest consideration due to the fact that the Twenty Ten was built specifically for the Ryder Cup matches transpiring this week. Pictured below is the downhill, Par 5 finishing hole that requires a precise approach shot to an elevated peninsula green.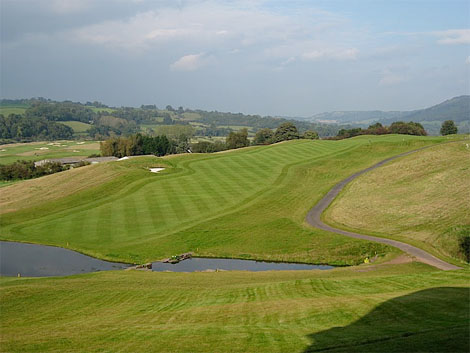 Read more about my travels across the pond, and specifically to the Twenty Ten Course, where all the Ryder Cup excitement will transpire October 1st, by clicking here.
To Learn More
The 2010 Ryder Cup, www.rydercup.com.