Golf technology has evolved leaps and bounds, from club materials to ball flight trajectories, the innovations of the game never seem to arrive too soon. Retailers are jumping on the tech wagon and bringing fashion and products to golfer's fingertips.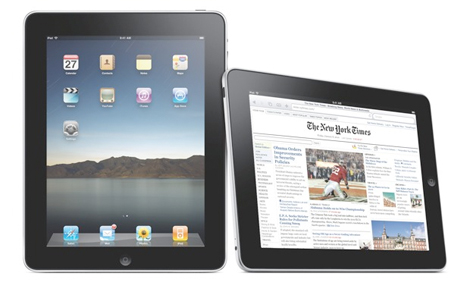 There have been plenty of occasions on the course where an outfit or gadget captures my interest and I just have to have it. Of course, a little later on the impulse subsides. Golf retailers are targeting people like me by making their products available for purchase through apple's iPad, from anywhere, even on the golf course. 
TGW.com The Golf Warehouse, one of golf's top online retailer, recently revealed the company's own iPad application, which provides golfers with easy and mobile access to www.tgw.com.
Just on the heels of the brand's recent iPhone application debut, TGW realized that the iPad was yet another innovative communications opportunity to better serve its millions of loyal customers with the best and most exciting new golf equipment and product offerings. As a result, the new TGW iPad app has been met with resounding success. Customers can experience and enjoy the visual richness of a true catalog combined with the ability to browse and buy TGW products from home or on the course.
A mere click or two grants customers access to content rich product pages on TGW.com packed with insightful reviews, photos, streaming videos and a seamlessly connected ordering process that keeps things simple and fast. As new golf catalogs become available, the application's technology will update automatically and continue to provide customers with the best quality and most up-to-date golf product information and offerings.
"We are constantly adapting to new technologies in the game of golf and on the Internet. We believe in transforming while performing," said Brad Wolansky, CEO of The Golf Warehouse. "This iPad application is helping TGW reach its goal of remaining at the top of the golf industry in terms of technological adeptness, and our customers are showing us that this is a step in the right direction."
The new application is available for users to download from Apple's iTunes or the App Store on the iPad. Enter search terms "TGW" or "The Golf Warehouse," to download.
To Learn More
The Golf Warehouse, www.tgw.com.