Looking for a fun and refreshing summer activity to beat the heat? Look no further than Puttshack! Located in Scottsdale Quarter, this mini golf destination offers a variety of weekday specials that make it affordable for everyone.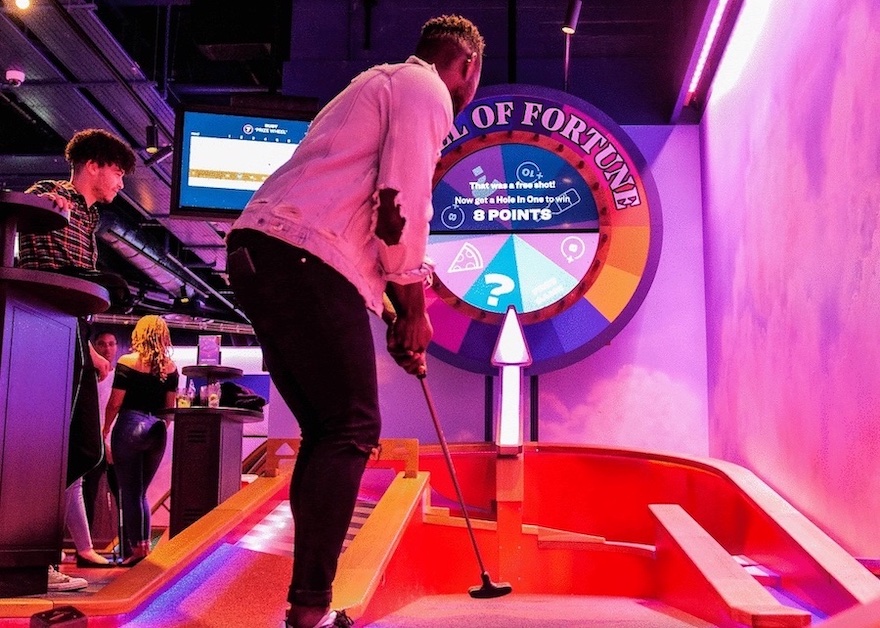 Puttshack has something for everyone, whether you're with your family, hosting a party or organizing a company outing. What's more, they even have adult-only nights! Every evening after 8 p.m., the venue transforms into a 21+ experience with in-house DJs setting the mood Thursday through Saturday. It's the perfect place to unwind and have a blast.
What sets Puttshack apart is its tech-infused spin on the traditional game of mini golf. Puttshack has revolutionized the experience, creating a unique and immersive environment where you can escape the summer heat. And this summer, Puttshack is offering some incredible deals that you won't want to miss out on, including the following: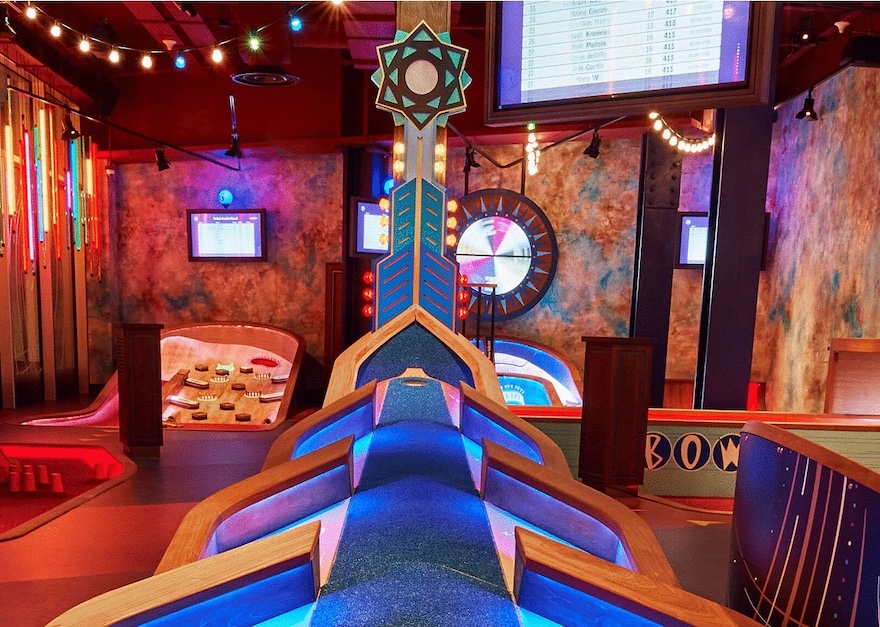 The Monthly Vibe
Visit before 4 p.m. any weekday in July and receive 50% off your second game of mini golf.
Celebrate the Fourth All Month Long
Celebrate the 4th of July all month long with Puttshack's delicious limited-time dining options! Try the O.G. sandwich, which features a combination of mouth watering brisket, a chuck and short rib patty, American cheese and Puttshack's signature sauce. If you're craving something with an Asian twist, try the Korean BBQ Bao Buns. You have a choice of pulled pork or jackfruit protein, paired with sriracha mayo, a radish and fennel coleslaw, tarragon aioli, and sesame seeds. And don't forget to treat yourself to the Nutella S'mores Flatbread for a sweet ending to your culinary adventure.

Summer Sips
Quench your thirst and cool off with refreshing drinks crafted by Puttshack's talented mixologists. Whether you're embracing a sober summer or looking for a cool cocktail, there's something for everyone. Satisfy your sweet tooth with the delightful Cotton Candy Crush, a drink that will transport you back to childhood with its whimsical flavors. If you prefer something tangy and invigorating, try the Hibiscus Mock Mule. Featuring Fever-Tree Ginger Beer, fresh lime and sweet hibiscus syrup, it's a perfect balance of flavors. And for those seeking a more spirited experience, Puttshack boasts an extensive list of cool cocktails to choose from.
One Tequila, Two Tequila, Three Tequila, FORE!
Get ready for a tequila-infused mini-golf extravaganza on July 24, as Puttshack celebrates National Tequila Day. Take a swing while sipping on the original Puttshack Spiced Pineapple Mezcal Margarita. This unique twist on a classic margarita combines fresh pineapple juice, cold-pressed lime juice and a Jalapeño Hellfire popsicle that will add an exhilarating kick to your putt. It's a delightful way to celebrate the day and elevate your mini-golf experience.
Puttshack is located at 15059 N. Scottsdale Road. Visit www.puttshack.com/locations/scottsdale to book your session and sign up for Puttshack Perks.