Featuring food, fun and, of course, golf, the second annual Kasai Fire & Fairways Charity Golf Tournament hosted by Kasai Japanese Steakhouse is set to return to the Scottsdale Silverado Golf Club on Monday, June 5, 2023.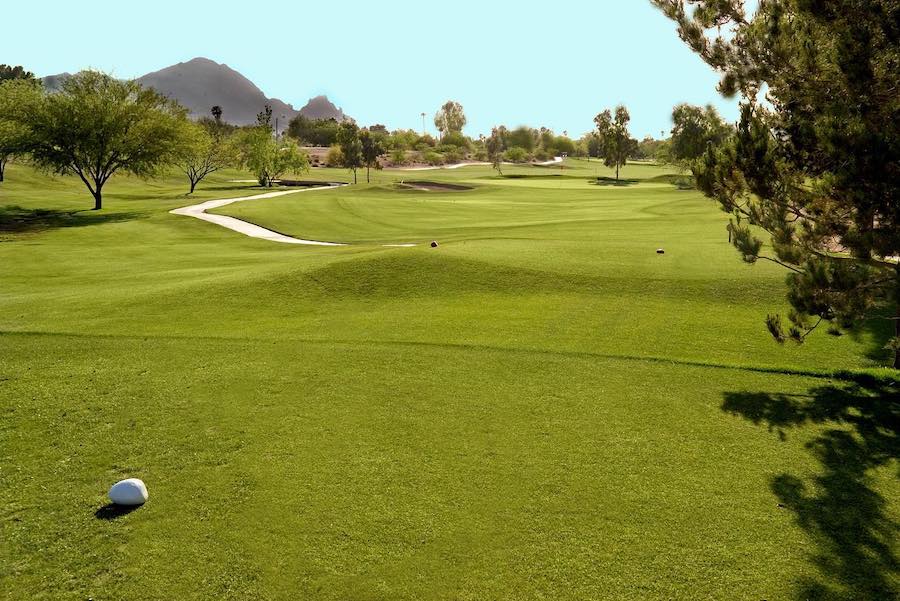 Photo: Scottsdale Silverado Golf Club
Last year, the event played host to more than 120 players, 50-plus sponsors and raised over $10,000 for Arizonans for Children, a local 501(c)(3) charity for Arizona foster children. The highlight of the 2022 event was how unique this charity golf tournament is. Normally a golf charity event will take place on the weekends and have some sort of boxed lunch or lunch served at the golf course where awards are given out. This is not the case for this one-of-a-kind charity event.
"We do it differently because our event takes place on a Monday and Kasai is closed on Mondays," says Mike Russello, owner of Kasai and chairman of Fire & Fairways. "Everyone plays that morning and then we come back to Kasai and set up a nice buffet with two free drinks as part of the tournament."
In addition to excellent food, there will be amazing prizes added to the mix. Rewards for making a hole-in-one include a week's stay in Rome, Italy with a trip to the Ryder Cup; a two-year Cadillac lease; a Pebble Beach golf trip; golf gear; gift cards, cash prizes and more.
The silent auction will have various donated items to bid on, including a $2,500 watch, showing how the Phoenix community can come together for an event supporting foster children in Arizona.
"First off, we never expected $10,000 and were blown away sitting there holding the check looking down at the number we reached," says Nikki Robinson, executive director of Arizonans for Children. "Most of the money was aimed towards our mentor program because we want to be there and visible."
The mentor program at Arizonans for Children pairs a mentor with a child in foster care for a one-on-one relationship. The mentor helps that child academically, socially and more. The goal of this program is to help give foster children the guidance they need to better themselves for the future.
The goal for this year's tournament is to double last year's number and reach between $15,000–$20,000, according to Russello.
This can easily be done with the addition of new events and prizes, such as the putting contest and the helicopter ball drop, where 500 donated golf balls will be numbered and dropped over a chipping area. The first three balls to make it in the pin or the three closest to doing so will win a prize.
"We have so many ways that people can either volunteer or support that anyone can get involved and anyone can make a difference for a child in care," says Monique Quinones, mentor program supervisor at Arizonans for Children.
It is safe to say that the Kasai Fire & Fairways Charity Golf Tournament will only grow as the years go on.
"I played in a lot of charity golf events throughout the last 20 years, and I always wanted to do one with Kasai, then let it build," says Russello. "When you do a golf tournament it takes a lot the first year to get into it and then it builds every year. Eventually, I want to have two courses during the event to bring in double the number of golfers. We do a lot for charity and the goal is to help as much as we can, the idea of a golf charity event seemed perfect."
The Kasai Fire & Fairways Charity Golf Tournament will take place on Monday, June 5 from 6:30 a.m. to 12:30 p.m. at the Scottsdale Silverado Golf Club. Visit the website here for more information and how to register for the tournament.
For anyone looking to help support Arizonans for Children but cannot make the event, visit www.arizonansforchildren.org.