Hot on the heels of winning his third PGA TOUR title, Chez Reavie knows a thing or two about golf, especially in Arizona.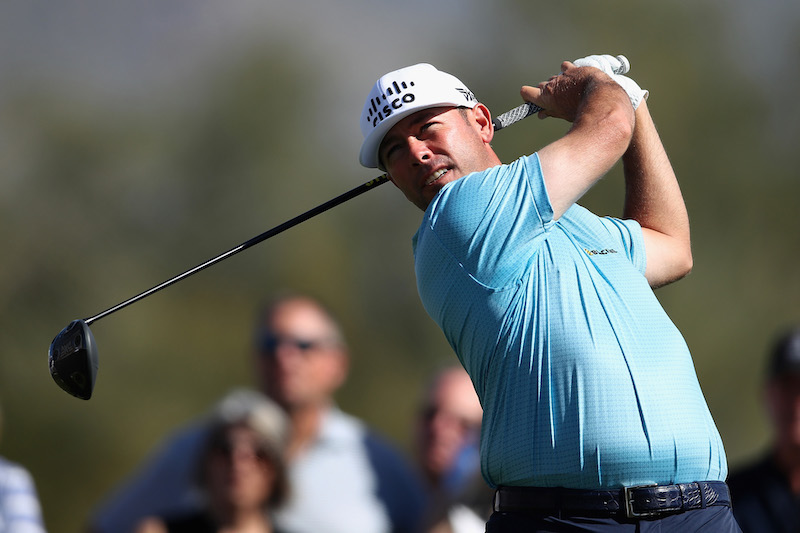 Photo: WM Phoenix Open
Reavie grew up in the Valley, attending Dobson High School in Mesa before playing college golf at Arizona State University. At 19 years old, Reavie became a U.S. Public Links champion, which brought an invitation to The Masters Tournament. He also qualified for the 2003 U.S. Open before turning pro in 2004.
Most recently, Reavie became the first player in his 40s to win on the PGA TOUR at the Barracuda Championship in 2022—his third PGA TOUR title after winning the 2019 Travelers Championship and the 2008 RBC Canadian Open.
We spoke with the Scottsdale-based pro golfer to hear what he's looking forward to at the 2023 WM Phoenix Open, how he's seen the tournament evolve over the years and what he enjoys doing off the course.
AZF: What is your history with the Phoenix Open?
CR: As a kid through high school, I would carry the sign boards as a standard-bearer at the Phoenix Open for all the different groups, keeping score for all the guys playing golf. As long as my grades were good enough, I could skip school on Thursday to help out during Open week.
In 2006, I received a sponsor exemption to play my first Phoenix Open. I played that same year and have participated in the Phoenix Open every year since. In between then, I also received my PGA TOUR card in 2008.
AZF: What's the best part about playing at the Phoenix Open? How is it different from other tournaments?
CR: Playing in front of all my friends and family growing up here and all the ASU and UA fans. I grew up going to the Open; it's a spotlight tournament for me to be able to play in it.
AZF: How has the Phoenix Open changed over the years?
CR: There are so many more people. Especially with Phoenix hosting the Super Bowl in 2023, it's a very exciting, high-energy atmosphere that carries through the entire week. Some tournaments ebb and flow, but the Phoenix Open seems to have high energy and fun every day.
AZF: How are you approaching the TPC Scottsdale course and this upcoming tournament?
CR: My first few years on tour I didn't have a lot of success there; I was trying too hard to play well. As I've gotten older, I just go play. They [the fans] are all rooting for you whether you play well or play badly.
AZF: Thoughts on the infamous 16th hole?
CR: I embrace it. I love having a lot of people out there cheering or booing, it doesn't matter. Everybody's fair game at the 16th hole, even if you're a local player.
AZF: When you're not hitting the green, what are your favorite spots in the Valley?
CR: I enjoy going to Diamondbacks games. I've been lucky enough to partner with them for the last few years as I wear a Diamondbacks logo on the side of my hat when I play golf. I also enjoy watching ASU football; really, just rooting on all the Arizona home teams.
Stay up to date with Chez on Instagram @chezreavie
This interview is featured in our special edition IN AZ 2023 issue. Read the full issue online here for more inside intel on where to stay, dine and everything in between IN AZ this sporting event season.