DC Ranch Country Club offers a value-packed junior membership never before seen at the distinguished North Scottsdale club.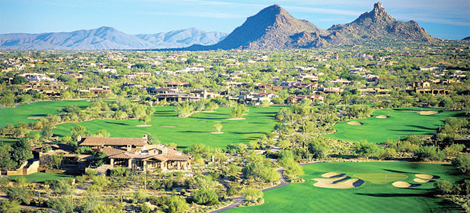 North Scottsdale's leading private country club, The Country Club at DC Ranch, recently announced that it will be offering a limited quantity of Junior Memberships available to individuals ages 21-39.
The new Junior Membership opportunity is available to both non-residents and residents of the DC Ranch community at an initiation fee of $35,000, which is non-equity and can be paid over a three-year period. Standard Golf Memberships are $75,000. Junior members can enjoy full club, tennis and golf privileges and only 10 Junior Memberships are currently being offered.
The Country Club at DC Ranch is the preferred lifestyle destination in North Scottsdale for young couples, families and professionals who are looking for an active social and sporting destination in an exclusive, yet inviting environment. With one of the most vibrant social calendars, from $5 burger nights and happy hours to wine dinners and holiday celebrations, The Country Club at DC Ranch offers an ideal setting to network and entertain clients, meet new friends and to spend quality time with family and friends.
"This is a great opportunity for young individuals to join as the club looks to continue to maintain and attract new members," said Melanie Halpert, Director of Membership at The Country Club at DC Ranch. "We have welcomed over 30 new members in the last several months and have already had a great response from our new junior membership."
Located at the base of the picturesque McDowell Mountains, The Country Club at DC Ranch features a traditional 18-hole golf course designed by PGA pro Tom Lehman, and John Fought, that both challenges seasoned players and allows others to develop their game. Golf at The Country Club at DC Ranch continues to gain recognition for offering some of the most well-manicured greens in the state. The club also features a world-class tennis program lead by former ATP coach Craig Purcell. Featuring six championship tennis courts, the club offers monthly adult and junior tournaments, interclub and league play, parent and family lessons and special social events surrounding the sport's top spectator events.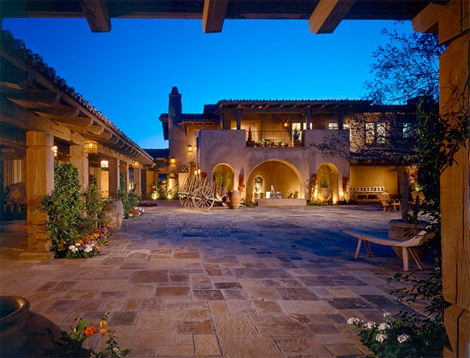 At the heart of The Country Club at DC Ranch is a 35,000-sqaure foot Hacienda-style clubhouse designed to embody the history, charm and spirit of the Old West. The clubhouse features a formal bar where members gather for drinks after work or after a long day on the greens and a formal grill offering breakfast, lunch and dinner. The clubhouse also features a fitness center and is adjacent to the club's recreational pool and poolside café, wrapped in sweeping views of the Valley skyline.
Memberships at The Country Club at DC Ranch are available for residents and non-residents of DC Ranch community. In addition to the new Junior Memberships available for $35,000, Clubhouse Memberships are available at $5,000, Sport Social Memberships at $17,500 and Golf Memberships at $75,000.
To Learn More
DC Ranch Country Club, 480.342.7246, www.ccdcranch.com.