Page 1 of 3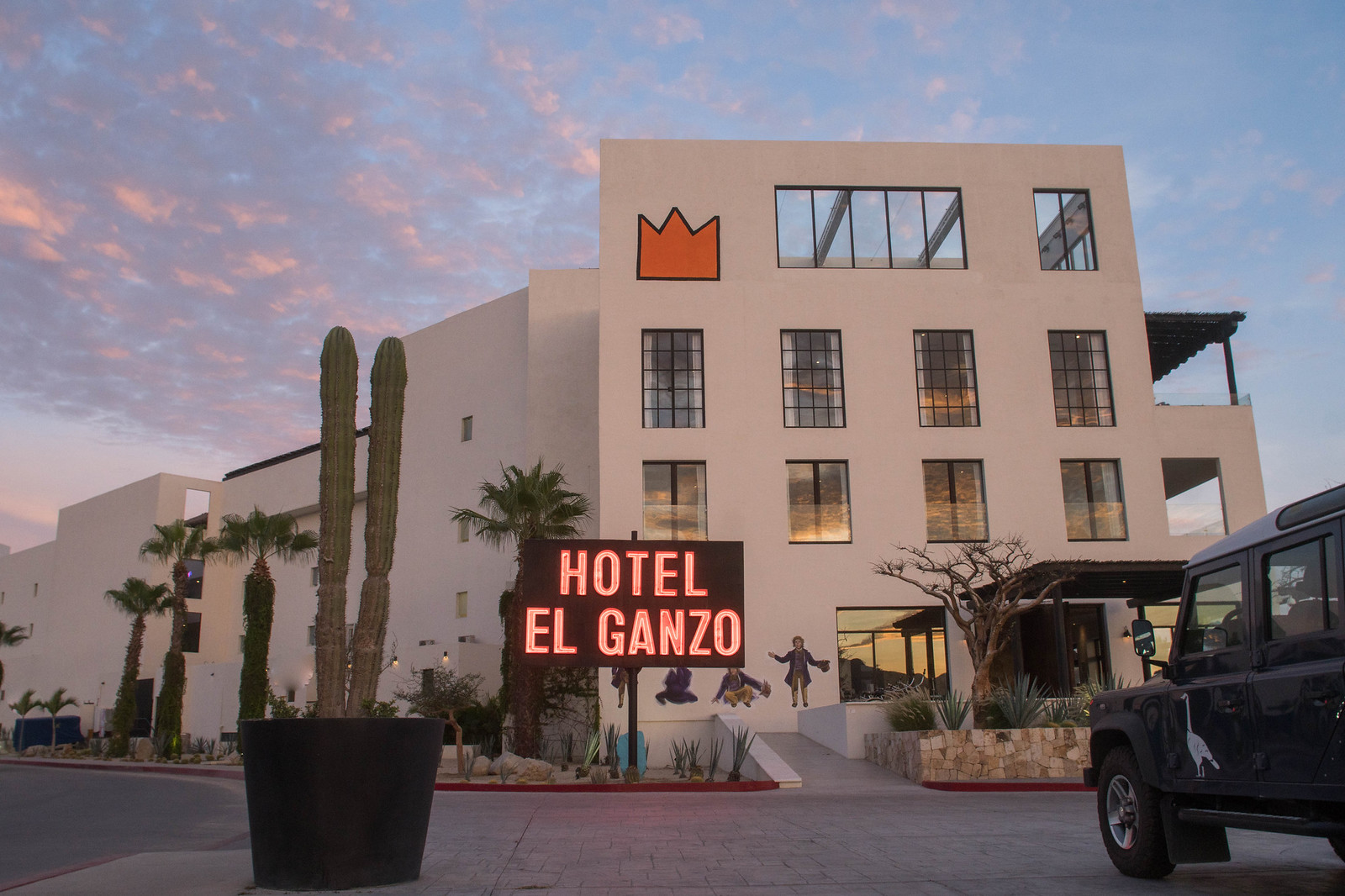 After landing in Cabo and cruising through Puerto Los Cabos, I rounded the corner and voila!, Hotel El Ganzo in all it's artistic glory. No really, you've never seen a hotel like this before and if you have I want to know where.
The boutique hotel is tucked back into the Puerto Los Cabos development and situated right on the marina. You can even curl up in the canopy bed in the morning and watch the boats go out for the day, already not your typical Cabo experience. And that's what makes El Ganzo so special; it is completely unique, oh-so Instagrammable and a complete break from the typical resorts.
For starters, Hotel El Ganzo was not born to be a typical hotel, but rather an escape for the imaginative, and that's exactly what it's become. With just 70 rooms, the hotel packs a punch when it comes to attitude. Why? Because as much as Hotel El Ganzo serves as somewhere to book a room, it also serves as a creative outlet, hosting artists-, musicians- and chefs-in-residence. The only requirement is that they leave something behind, from an in-room art piece, a new menu item, recorded music or some other creative item.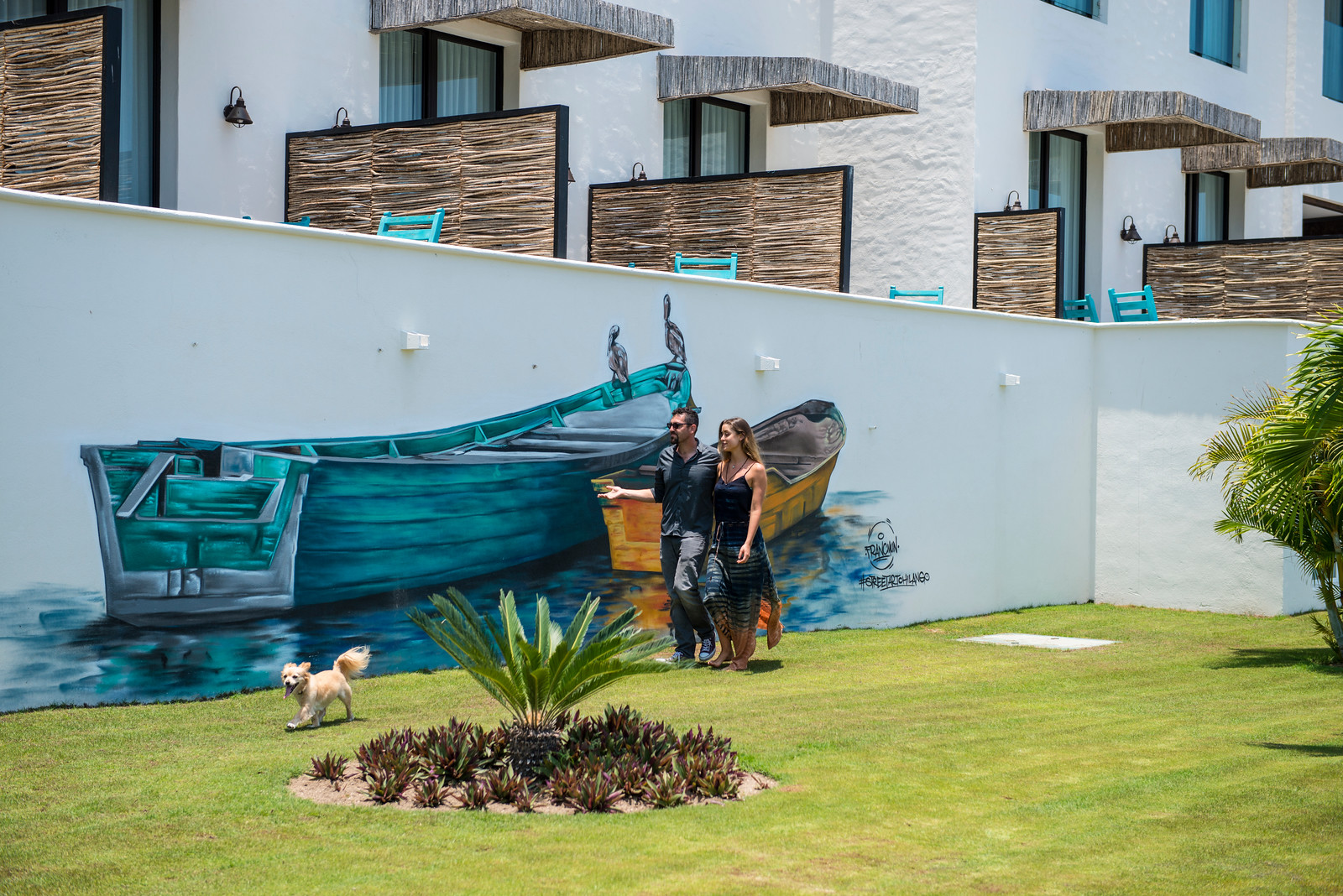 The result is a colorful hotel with surprises around every corner. Find a larger-than-life storm trooper overlooking the rooftop pool, a rainbow paint-splattered penthouse, a stair step painted to look like piano keys. The inside of the elevator shaft even boasts a creative piece to enjoy on your ride down to the lobby in the glass-enclosed box. It's the kind of hotel where you actually want to explore the other floors, besides your own.