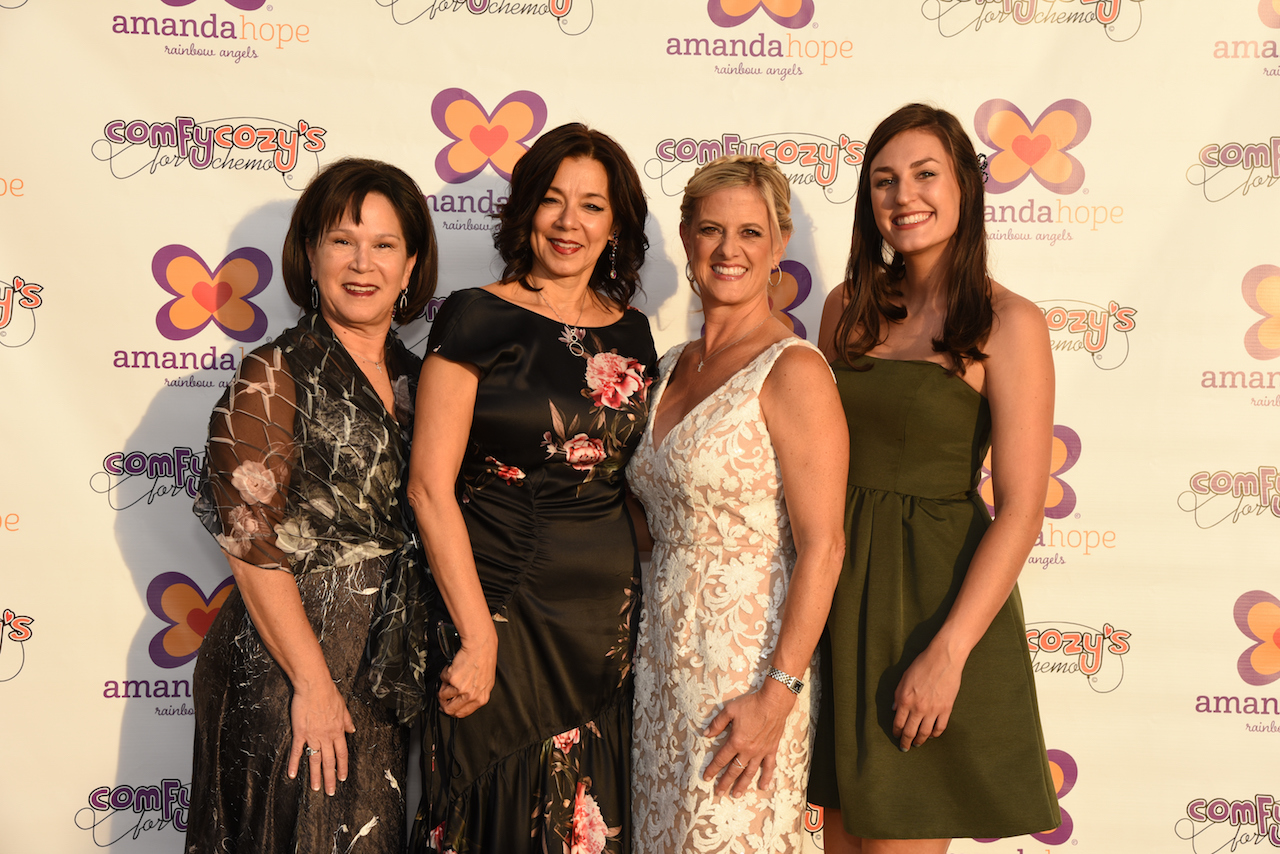 This year's Amanda Hope Rainbow Angels Annual Night of Hope Gala was a particularly emotional one, as guests honored the memories and contributions of the organization's co-founder Marty Joel Tallman. Marty, who co-founded Amanda Hope with his wife Lorraine Tallman, sadly lost his battle with cancer this year.
The couple founded the non-profit Amanda Hope Rainbow Angels in 2012 in celebration of Amanda Hope's life. During her childhood cancer journey, Amanda dreamed that one day she would design a fun clothing line for kids just like her that would provide comfort and dignity during treatments. Amanda's life ended all too soon.
Luckily, her dream lives on through the organization's Comfycozy's for Chemo apparel and her legacy continues with our expansion of programs and services this year.
Pictured above at the gala are Joni DiMino, Founder and CEO Lorraine Tallman, Gala Chair Tracy Johnson, and Director of Operations Jessie Swygert .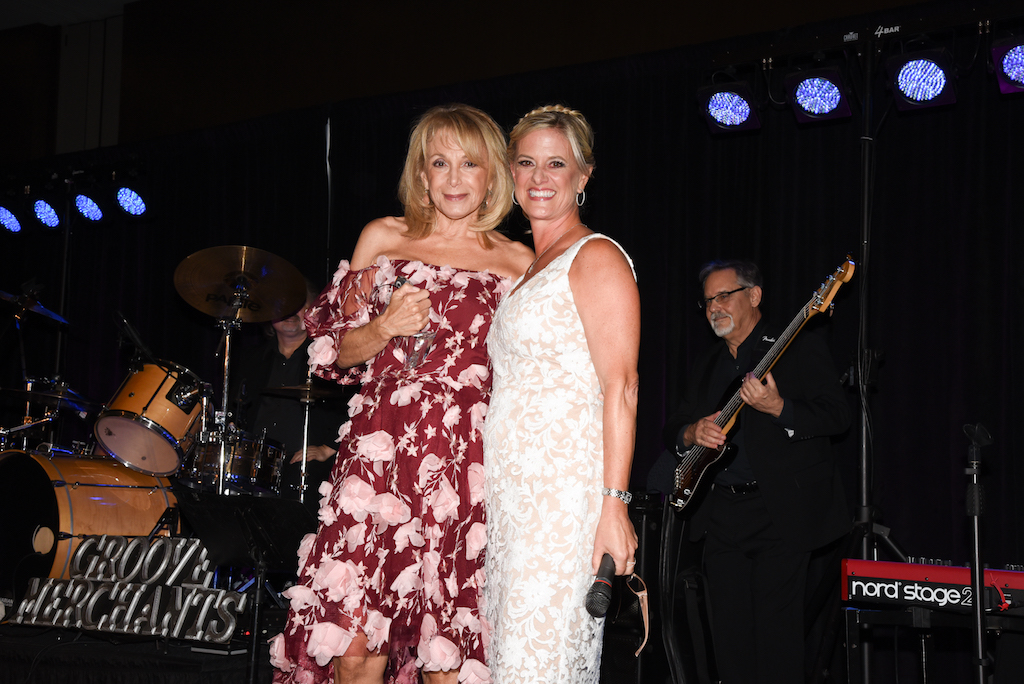 During the gala Elizabeth Lucas who is pictured above with Tracy Johnson, was presented with the Volunteer of the Jo Dirtadian Award and the recipient of the Marty Tallman Selfless Heart Award was Joni DiMino.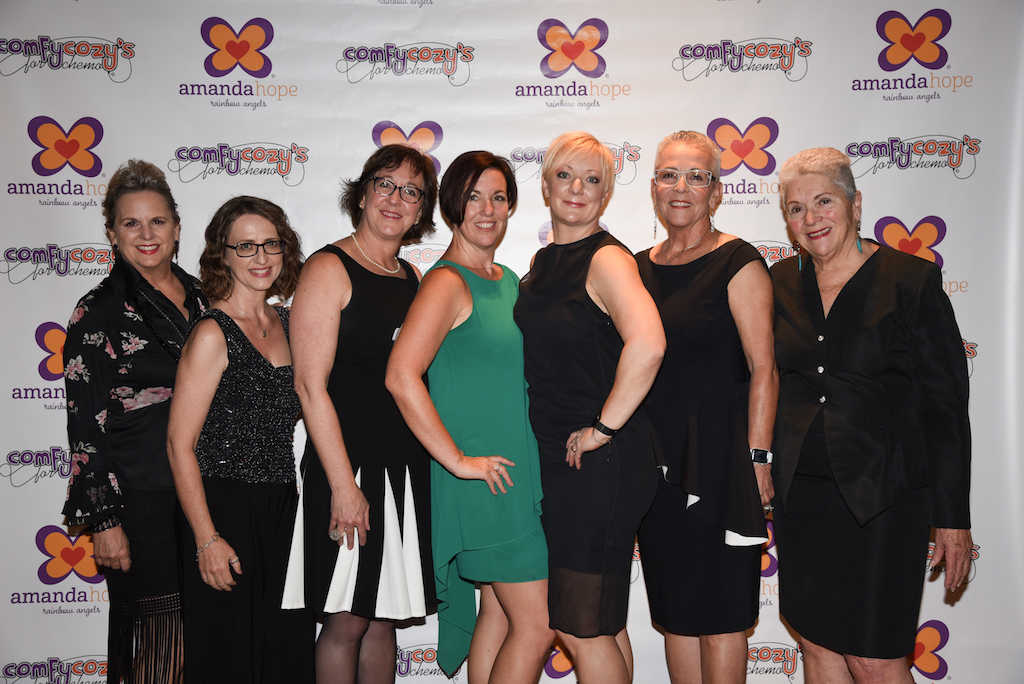 The party raised $315,000. All of the proceeds from the Night of Hope Gala will be used to provide Amanda Hope Rainbow Angels' resources and programs like Comfort and Care and Major Distractions.
Pictured above are Kay McDonald, Jean Laninga, Leslie Kland, Elaine Ferguson, Beate Assmuth-Ong, and Pat Newquist. Pictured left are Childhood Cancer Warrior Abri Bentley and her mom Nikkole Bentley. Pictured below right are Joni Dimino with Amanda Hope and Board Chair Kyle Bohannon.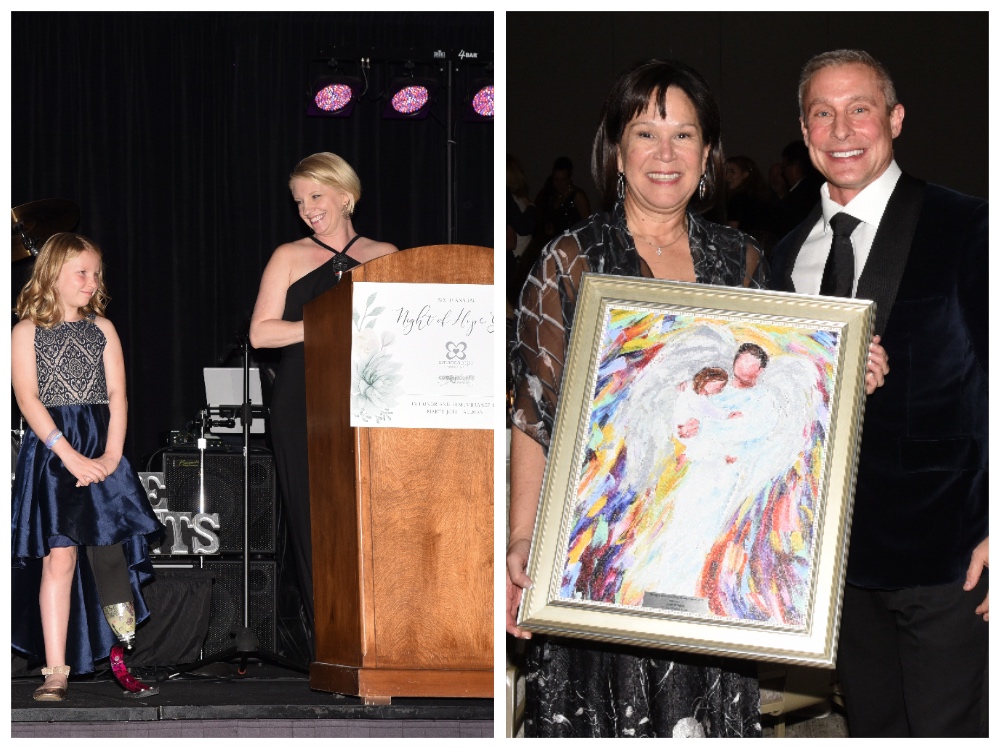 Every two minutes another child is diagnosed with cancer and their loved ones' lives are changed forever, and families are overwhelmed by decisions regarding the care and well-being of their child. Often spanning months and years, the child's treatment becomes the center of the family's universe. Amanda Hope Rainbow Angels is here to offer support to the whole family through each step of their journey.

Kathy Shayna Shocket is a freelance Writer, and TV- Field Producer. The former TV-Reporter has written for publications such as TIME Magazine, MONEY Magazine, PEOPLE Magazine, The Hollywood Reporter and The NEW YORK TIMES. You can reach her at redkarpetgirl@aol.com