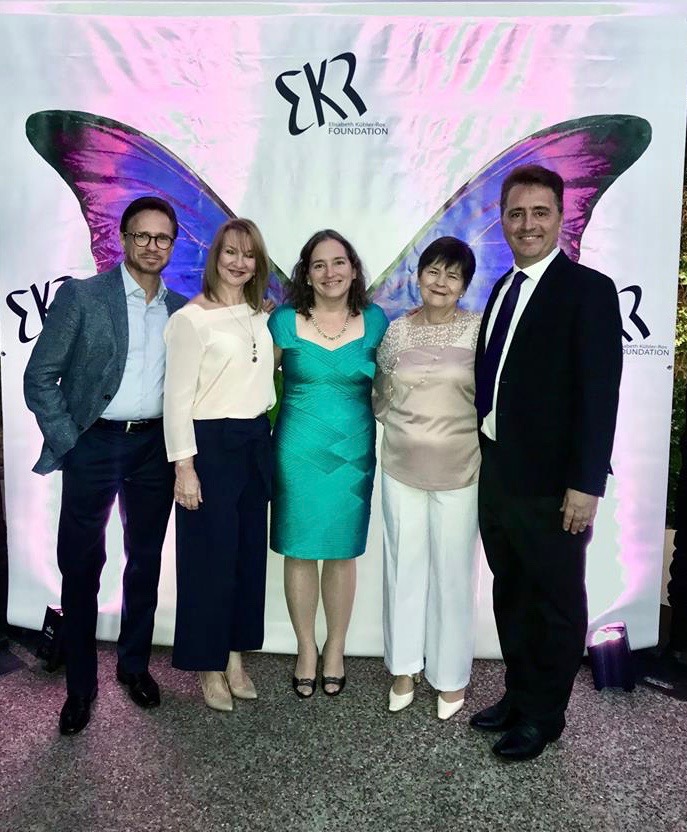 It was the first annual fundraiser for the Elisabeth Kubler- Ross Foundation - a grassroots effort that sprouted wings to become a successful intimate evening!
In fact, Chilean officials in Washington, D.C., insisted the Consulate of Chile in Arizona, change his travel plans to attend. That's because the $15,000 raised will help build and operate Chile's first standing pediatric hospice and create the Santiago-based Casa Sagrada Familia Foundation.
The EKR Foundation's president from Mexico also flew in for the "Passages " party, showcasing some of photographer Ken Ross' travels to 95 countries.
Pictured above frorm Mexico, are Hernan and Alicia Hinojosa, Dr. Kubler Ross' daughter Barbara Rothweiler, Lourdes Reyes and Ken Ross, Dr Kubler-Ross' son and president of the EKR Foundation.
The Grace of Wings Award was presented to Micheline Etkin. The model was honored for her numerous contributions and leadership in serving many local and international charities focusing on children. She is pictured above with husband Dr. Bruce Etkin, the event's premier sponsor.
Pictured below left is Mary Reid, who co-chaired the event with Ross.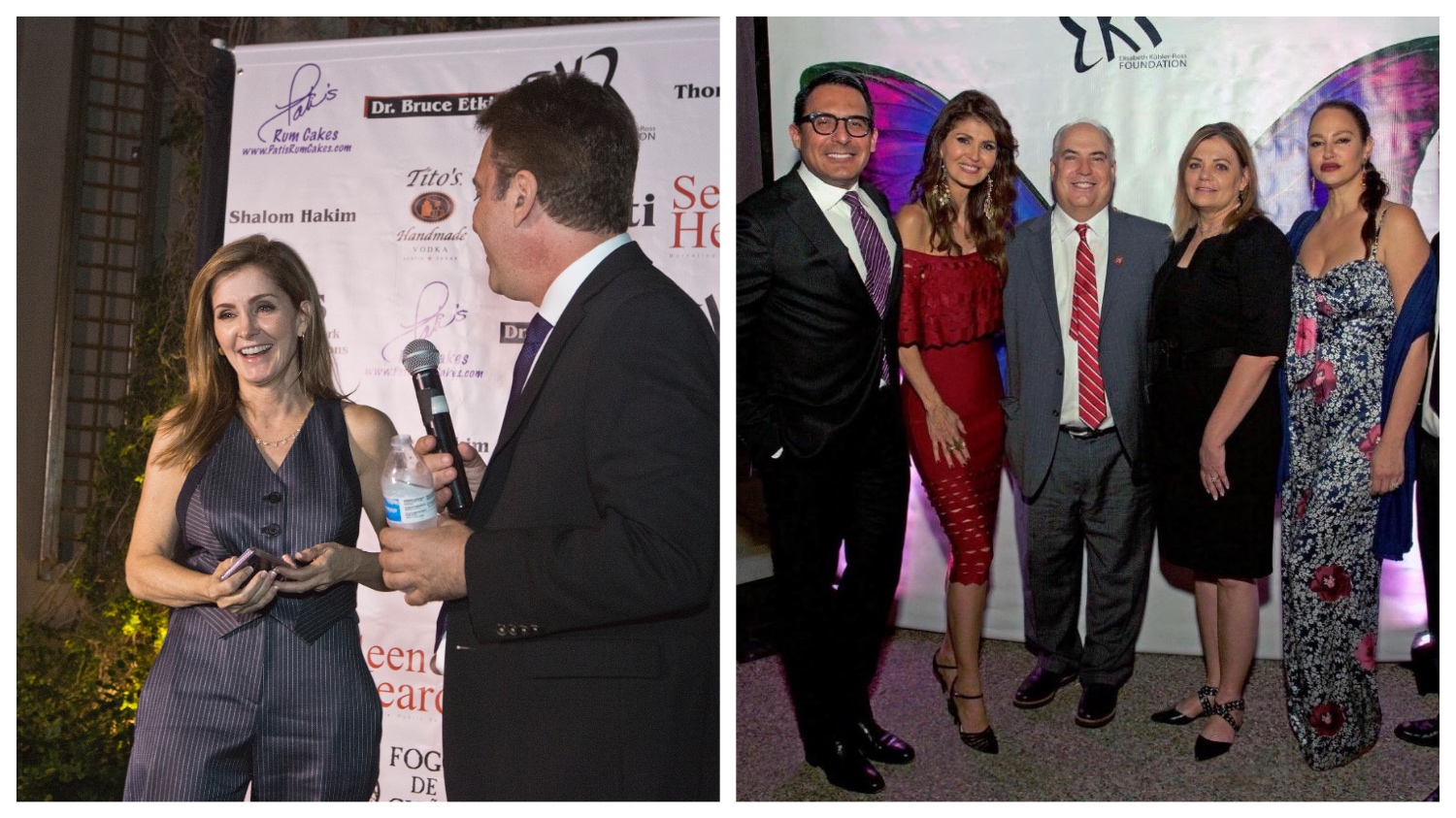 The EKR Foundation is dedicated to furthering the legacy and work of pioneering legend Dr. Elisabeth Kubler-Ross.
Oscar de las Salas, the master of ceremonies spoke about his appreciation for Elisabeth Kubler-Ross' legacy. He is pictured above right with Micheline, the Consulate of the Republic of Chile in Arizona, the Honorable Kenneth Smith and wife Mignon; and Shalom Hakim, one of the event's major sponsors.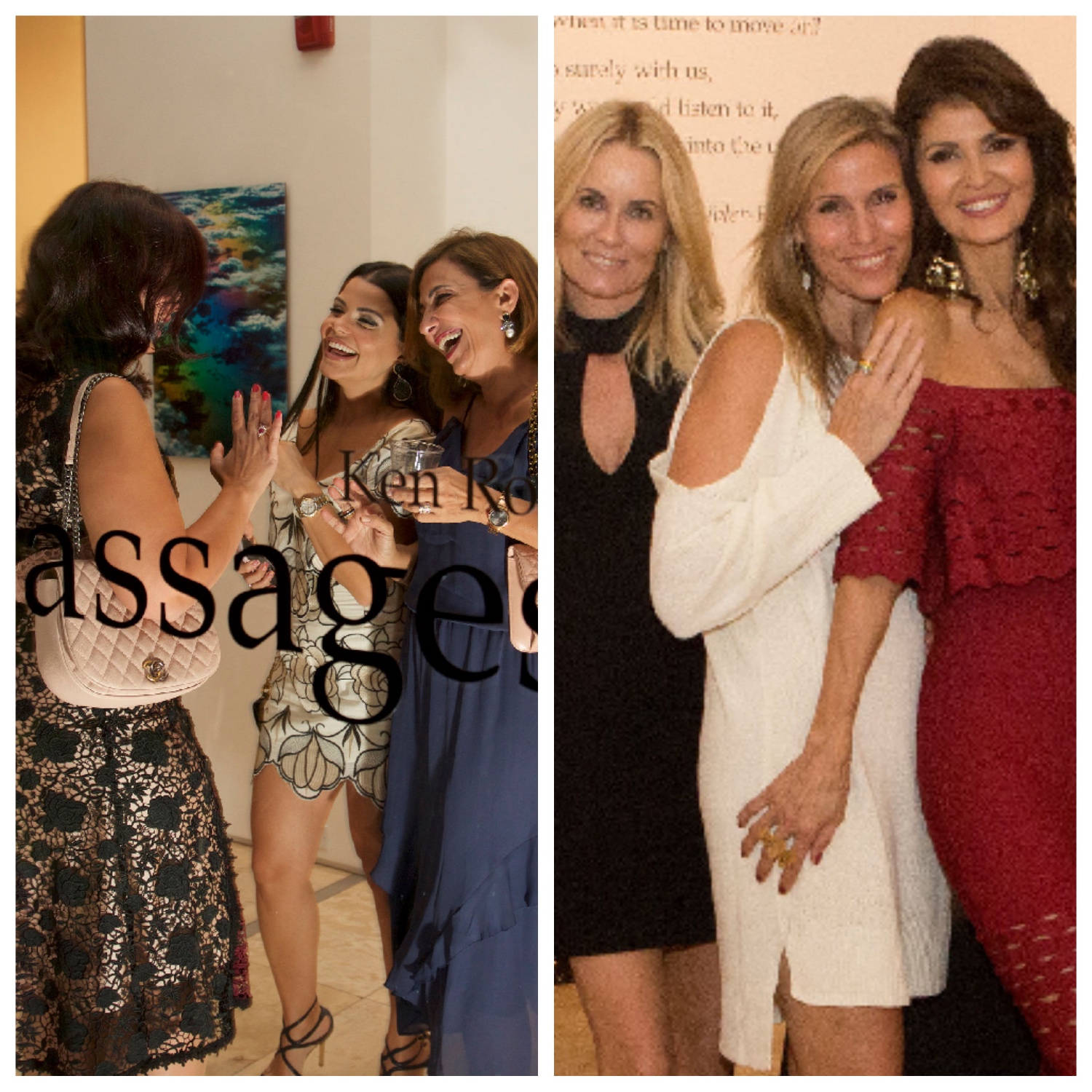 Among the guests who mingled amidst the photography exhibit at the Fiat Lux Gallery in downtown Scottsdale were (pictured above left)) Nivine Sakkal and Nahia Choueiri and (pictured above right with Micheline) Jennifer Johnson and Barb Young.
Partygoers also enjoyed cocktails and hors d'oeuvres thanks to other sponsors; Avanti's, Pati's Rum Cakes, Tito's and Fogo de Chao, and watched a video message from actress Melina Kanakaredes, who is currently creating a feature film on the life of Dr. Kübler-Ross.
And a special shout out goes to Tina Curan, the volunteer event producer!
Kathy Shayna Shocket is a freelance Writer, and TV- Field Producer. The former TV-Reporter has written for publications such as TIME Magazine, MONEY Magazine, PEOPLE Magazine, The Hollywood Reporter and The NEW YORK TIMES. You can reach her at This e-mail address is being protected from spambots. You need JavaScript enabled to view it