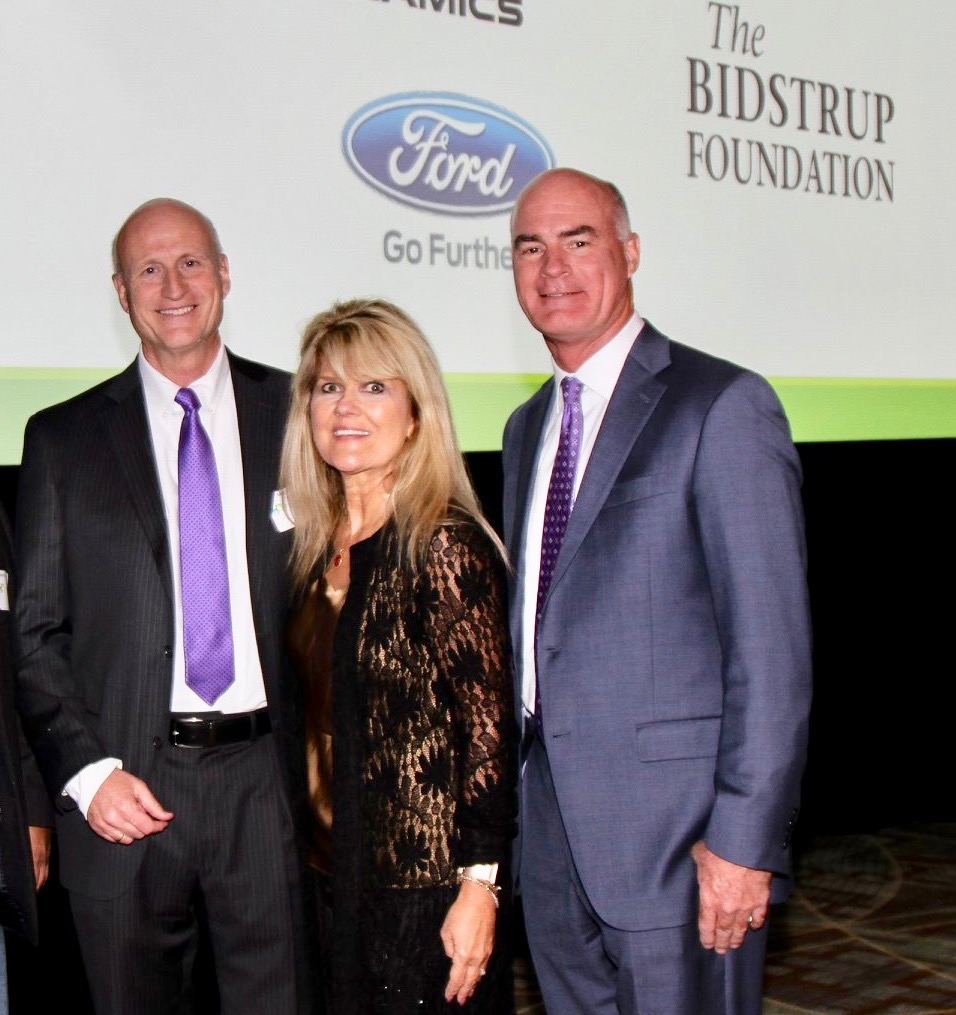 There were several inspirational highlights during the luncheon to benefit Child Crisis Arizona. It was all part of a rewarding afternoon lunch to benefit the charity which provides Arizona's children a safe environment, free from abuse and neglect by creating strong and successful families.
Doug Diehl, the agency's board chair, spoke about the bravery and resiliency he's witnessed when meeting children who have suffered from abuse and neglect. Pictured above at the event with Doug Diehl, are board member Cynthia Coffman and husband Sam Coffman.
The fundraiser was appropriately titled "Lunch for Love." One of the emotional highlights, was when a foster and adoptive parent, Marge Koma, shared her story of adopting two children, Evan and Dustin, who had once lived in the children's shelter.
Evan, captivated the 500 guests, telling them, "I have a deep gratitude for the role Child Crisis Arizona played in bringing my family together. Without them, I am uncertain where I would be today, or if my siblings and I would even be together."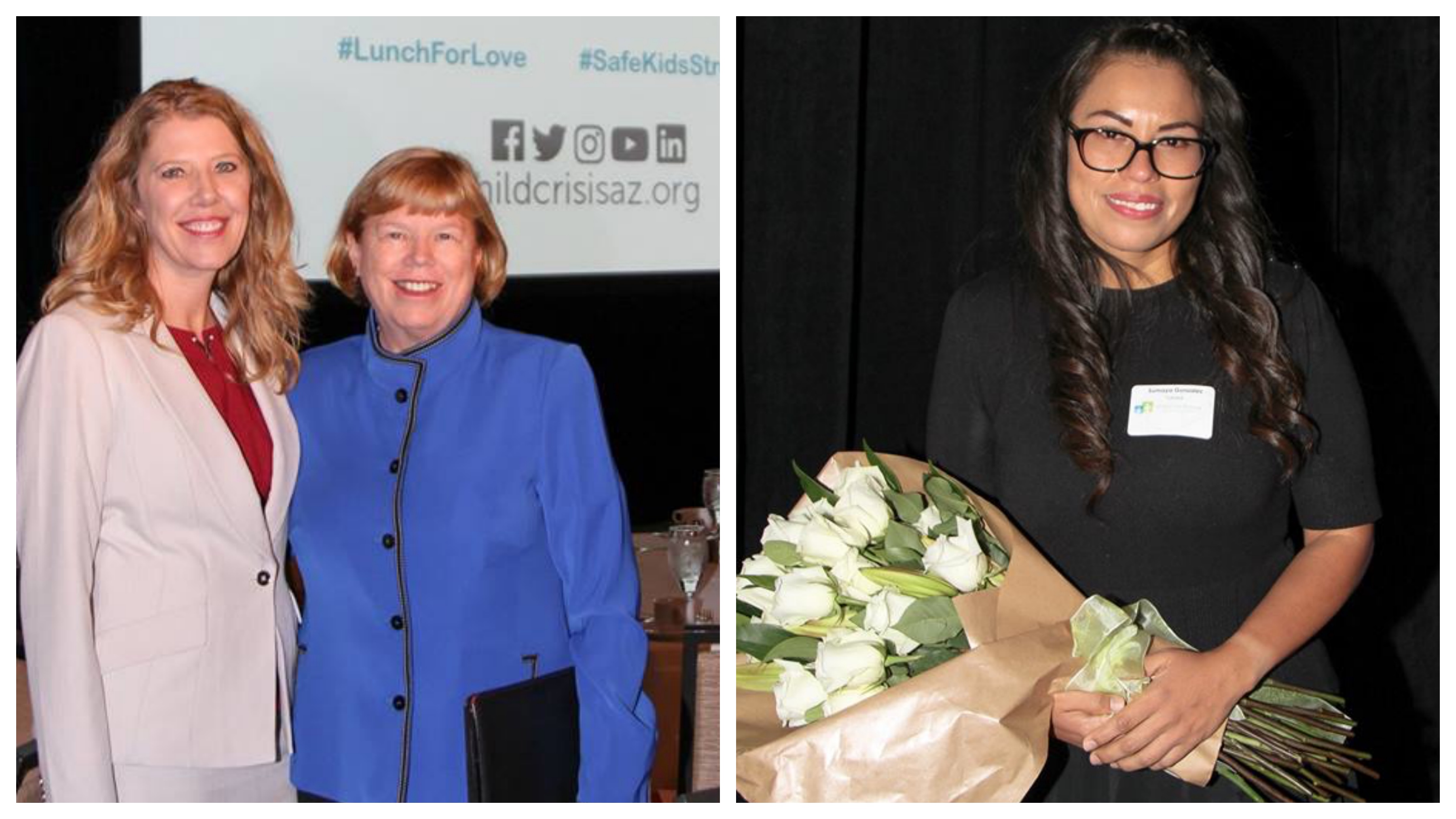 Sumaya Gonzalez, (pictured above right), a domestic abuse survivor whose daughter was in the organization's early education program for five years, also spoke about its vital programs.
Child Crisis Arizona CEO,Torrie Taj, says the luncheon surpassed their $500,000 goal. Torrie is pictured above left with Child Crisis board member Mary Riley Michel.
Child Crisis Arizona provided 78,000 nights of safety to children just this past year through its Emergency Children's Placement programs.
The Phillips and Yoder families, two of the hundreds of families who have been brought together through the agency's Foster Care and Adoption program, also spoke about how their lives were forever changed when they opened their hearts and homes to children in need of safe place to call home.
Just a bit of important history about this important organization:Child Crisis Arizona was formed through the merger of two, long-established child- and family-focused agencies: Crisis Nursery and Child Crisis Center.
With an eye on the future as Child Crisis Arizona, they remain dedicated to creating Safe Kids and Strong Families!

Kathy Shayna Shocket is a freelance Writer, and TV- Field Producer. The former TV-Reporter has written for publications such as TIME Magazine, MONEY Magazine, PEOPLE Magazine, The Hollywood Reporter and The NEW YORK TIMES. You can reach her at This e-mail address is being protected from spambots. You need JavaScript enabled to view it