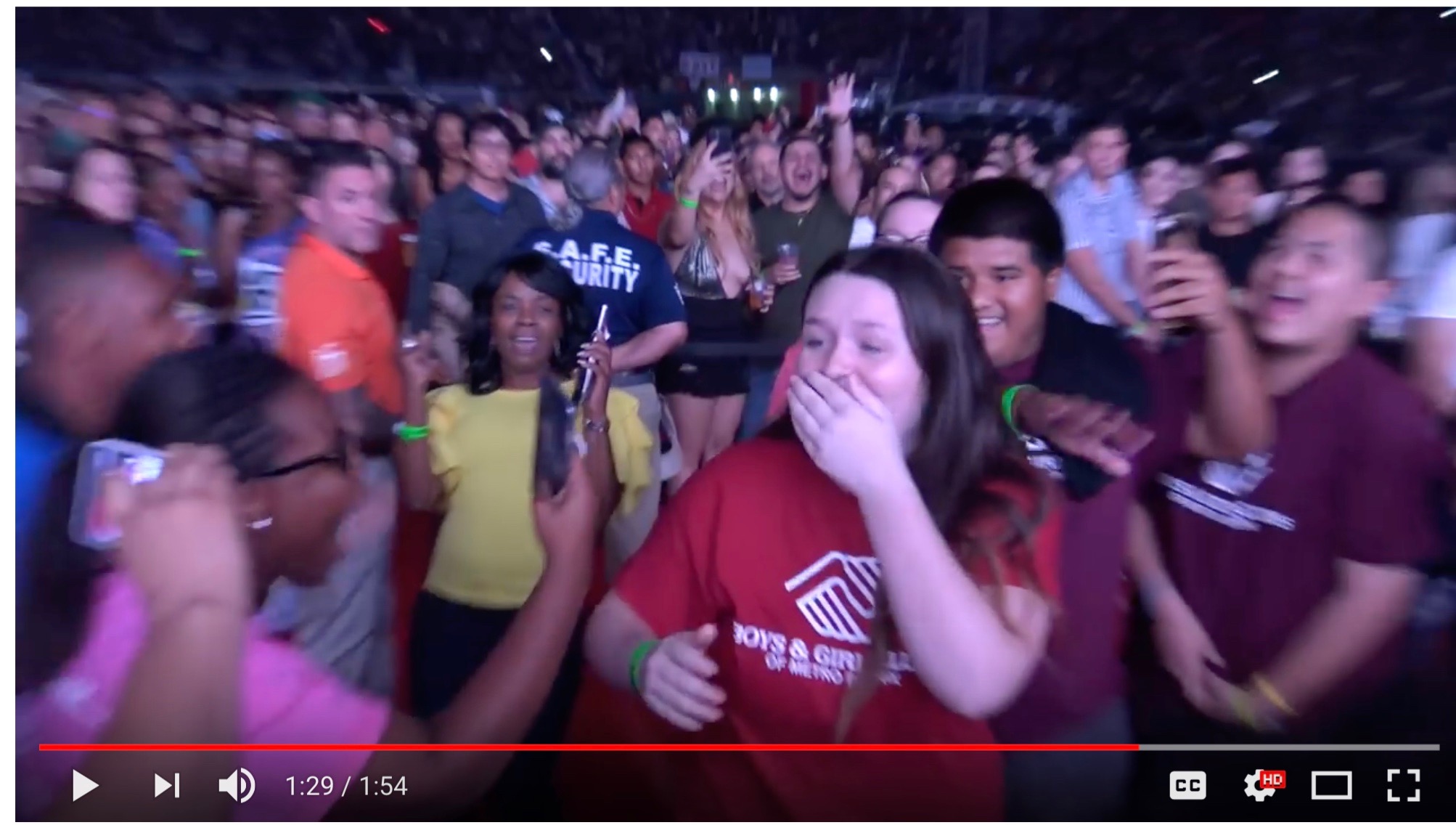 It was an incredible night - that started when a group of 12 "Youth of the Year" recipients from the Boys & Girls Clubs of Metro Phoenix and 19 of the its teens - were invited to attend the Beyonce and Jay-Z concert. They surprisingly found themselves on the red carpet at State Farm Stadium and great seats.
Then when DJ Kahled took to the stage and announced the winner of a $100,000 scholarship - Mikayla Lowry was in shock! (Here's the moment pictured above as she realizes what's happening.)
The Trevor G. Browne High School senior is a Youth of the Year of the Boys & Girls Club of Metro Phoenix. The scholarship from Beyonce, Jay-Z , the BeyGood and Shawn Carter Scholarship Foundation is LIFE-CHANGING !
As the shock begins to sink in, Mikayla is talking about looking at UCLA and following her college dreams out of state. She's already taking courses at Estrella Mountain Community College.
Mikayla who will be the first person in her family to attend college, is thinking of pursuing a degree in either marine biology or forensics at Grand Canyon University or Northern Arizona University.
The scholarship is awarded to an exceptional student with financial needs. And Jay-Z's foundations, BeyGOOD and The Shawn Carter Foundation, have been teaming up with Boys & Girls Clubs of America to award $100,000 in each one of their tour's cities.
That's a total of $1.1 million in scholarships around the country!
Congrats to Mikayla !

Kathy Shayna Shocket is a freelance Writer, and TV- Field Producer. The former TV-Reporter has written for publications such as TIME Magazine, MONEY Magazine, PEOPLE Magazine, The Hollywood Reporter and The NEW YORK TIMES. You can reach her at redkarpetgirl@aol.com