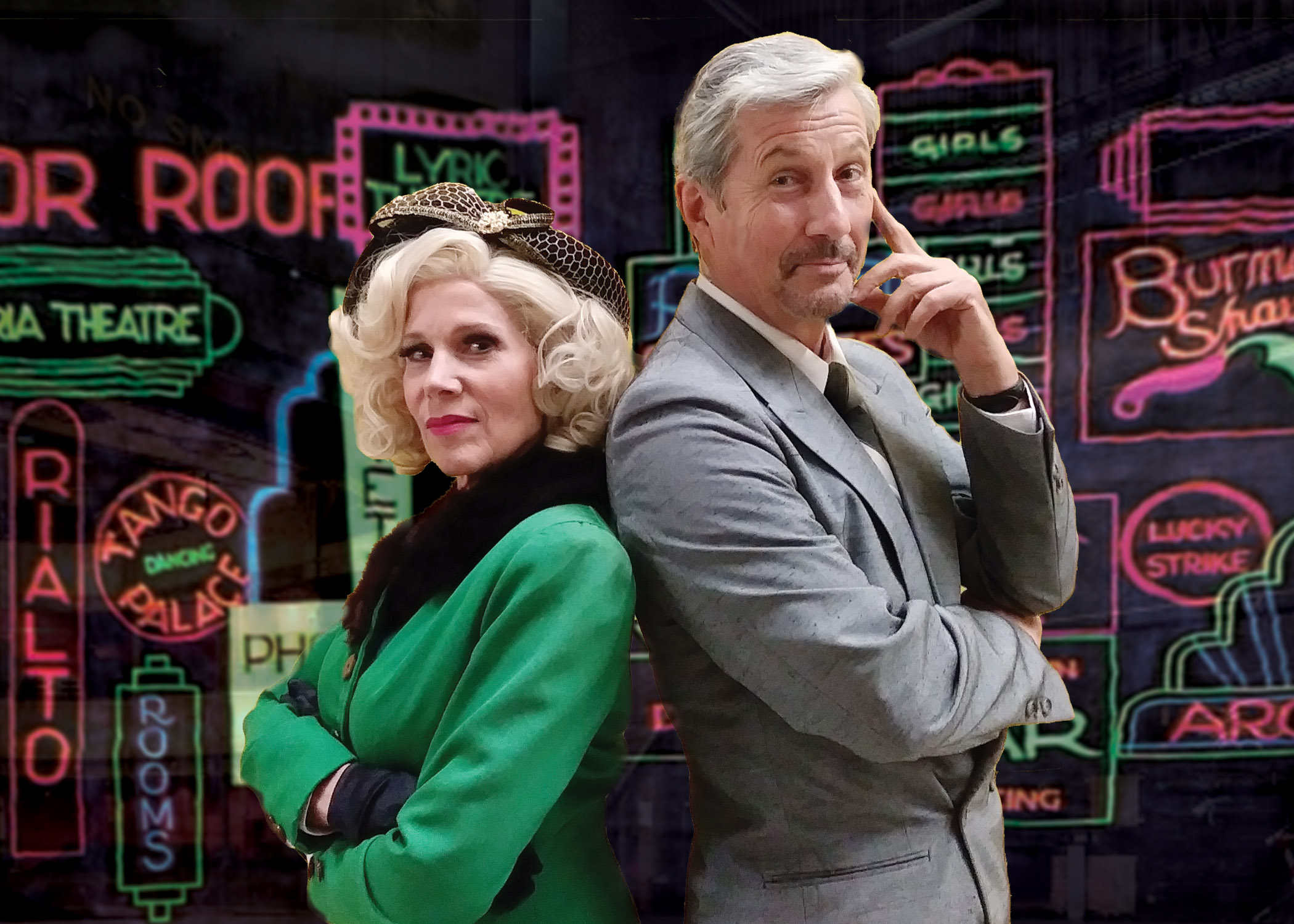 Just before 42nd Street opened, I had the chance to mingle with stars Debby Boone and Charles Shaughnessy not far from 42nd Street in Scottsdale, AZ. The choice of location was actually coincidental. Both entertainers who rose to stardom years ago, look absolutely youthful and bring a talented energy to this favorite Broadway musical.
Debby, of course, is famous for her Oscar winning song "You Light Up My Life." It was record-breaking - running #1 on Billboard for 10 weeks in 1977. The daughter of singer/actor Pat Boone - she grew up on stage with her sisters, performing with their father. Charles, the handsome British baron hasn't appeared to age much either, since starring in "Days of Our Lives" in the 80's and the hit show "The Nanny" in the early 90's. (Could it be those protein shakes he has especially on the road when he performs? Or maybe his longtime marriage to Susan Fallender.)
Debby modestly gives credit to my compliments of her youthful look to good genetics and healthy living. (And maybe her daily coffee helps?) Let's also give credit to a strong marriage. On the heels of her upcoming wedding anniversary - not many people in show biz can say they've been married almost 40 years.
She and husband Gabriel Ferrer, an ordained Episcopalian priest and her former manager, have four children and two grandchildren, and as Debby proudly says , another on the way.
The million dollar question is what's the secret to lighting up each other's lives for a long time marriage. Debby says she's not one of those people that says you can have it all - because you have to make sacrifices. " And good values , shared faith and a sense of humor," she adds.
Among the fond memories Debby has of being in the Arizona, she recalls performing years ago at the Sundome in Sun City, with her famous mother-in-law. "It was with Rosemary Clooney and her White Christmas touring show and my children also performed with us and it was their first experience on stage, so we have some very special memories."
These days her daughter Tessa Ferrer, known for her role in "Grey's Anatomy" is enjoying a successful acting career.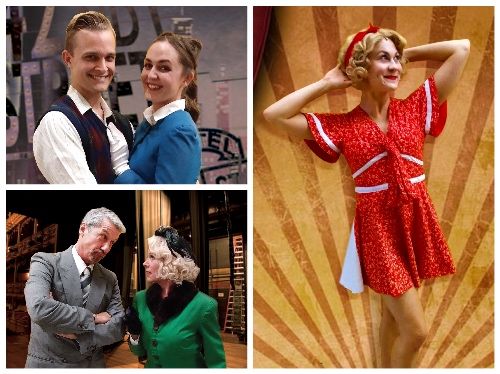 Both Debby and Charles are experienced theatre performers. it's an impressive cast for the grassroots Scottsdale Musical Theatre Company with the creative forces of David Hock at the helm. Eloise Kroop (she's known as having the fastest feet on Broadway), and a talented team of others - round out this classic golden age musical. Lots of fun tap dancing at the Tempe Center for the Arts. You can click here for tickets and more information.

Kathy Shayna Shocket is a freelance Writer, and TV- Field Producer. The former TV-Reporter has written for publications such as TIME Magazine, MONEY Magazine, PEOPLE Magazine, The Hollywood Reporter and The NEW YORK TIMES. You can reach her at redkarpetgirl@aol.com