He's the chef with celebrity status at the Country Club at DC Ranch - the prestigious club within the gated community of Scottsdale's most expensive homes, nestled in the magnificent McDowell Mountains. But Chef Lenard Rubin is so passionate about helping others that he's comfortable cooking in the most primitive of conditions.
Chef Rubin, or Chef Lenny, as he's affectionately called, just returned from Myanmar (formerly Burma) where he was one of 60 chefs from 22 countries, travelling with World Chefs Without Borders (WCWB) The Southeast Asian nation suffered a catastrophic cyclonic storm in 2008 and Myanmar and its people are still struggling to recover.
Chef Lenny tears up as he recalls his emotionally rewarding journey over four days in the villages there - preparing food for up to 5,000 people at a time." We'd get up at 2 in the morning to get to these villages and then shop for the food and cook all day, so on the last day when we were greeted by thousands of kids from the orphanage and others who basically have nothing - it was so rewarding to see the smiles on their faces," he says. "We couldn't help but burst into tears."
The chefs not only travelled at their own expense but covered the costs of food and relief packs for the families - including the teddy bears and clown noses you see in the pictures below.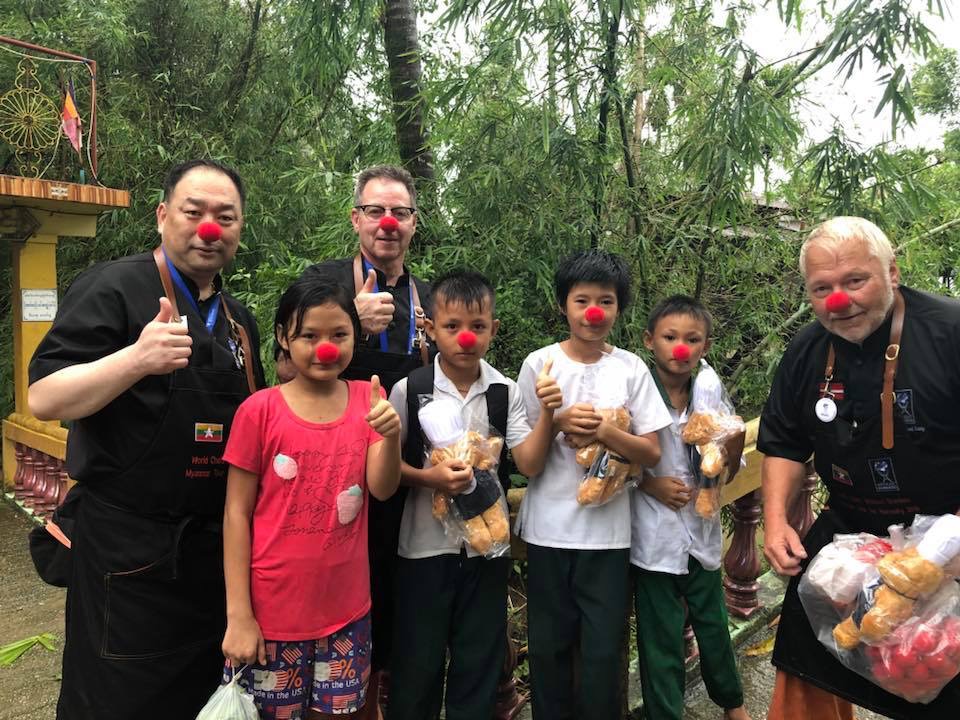 The destruction in Myanmar was catastrophic with at least 138,000 fatalities and damage was estimated at over 50 million dollars.
And Chef Lenny was a vital part of WCWB's mission global network of volunteer chefs to provide education and resources to those in need and afflicted by natural disasters.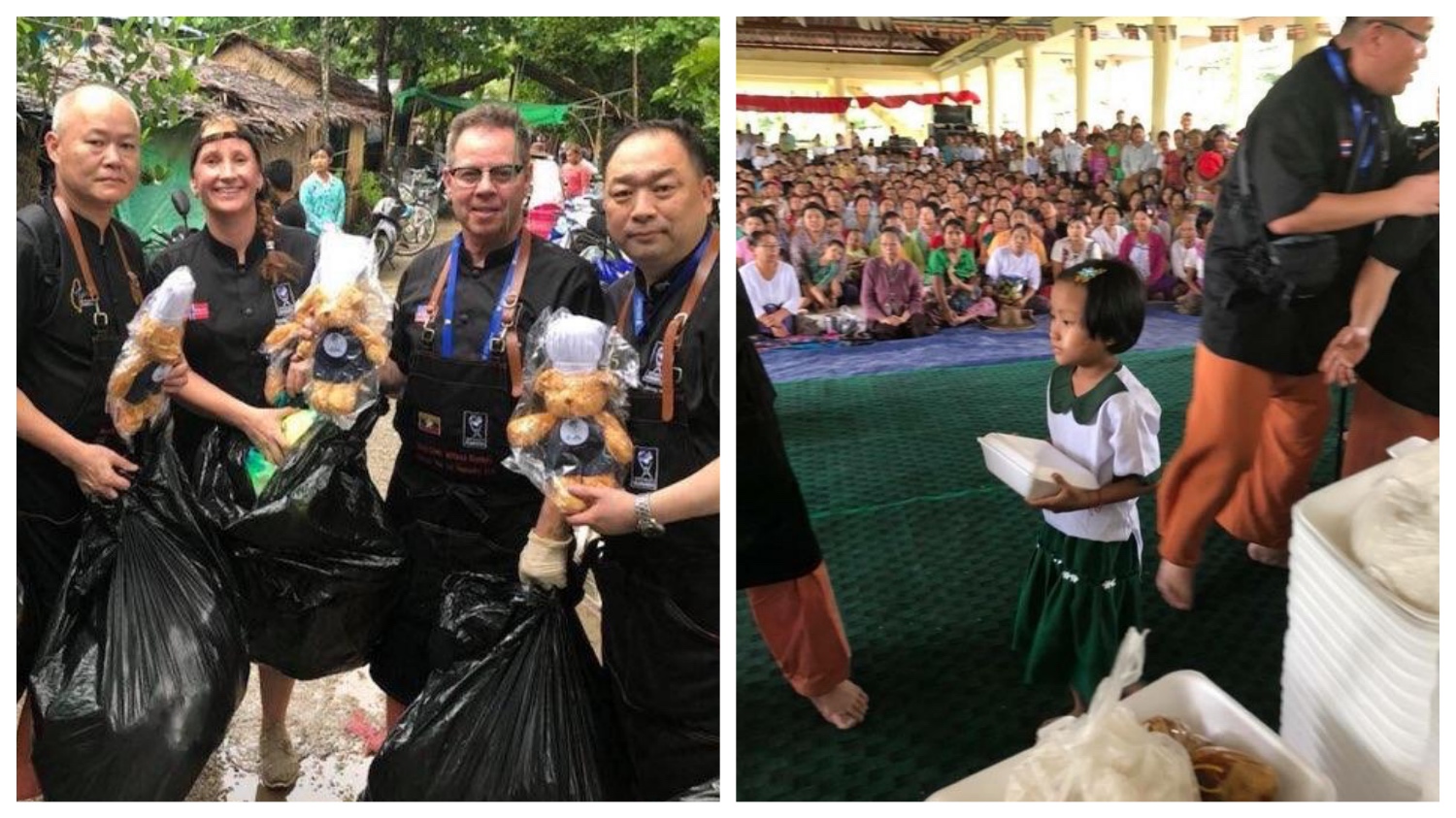 "Culinary has been my world for over 37 years and now it is my turn to use my culinary experience to help the less fortunate in the World,"says Chef Lenny.
It's remarkable ! The Chefs prepared over 15,000 meals and distributed 8,100 dry food relief packs, donated cooking equipment, and supplied children with school supplies and gifts. the Chefs released 50,000 young milk fish in the Ayeyarwady River Delta near Kayin Kyaung village to help replenish the food supply for the years ahead. " Convert your ego to sharing and it will make you not only a great Chef, but also a great person, " adds WCWB Chairman Willment Leong.

Kathy Shayna Shocket is a freelance Writer, and TV- Field Producer. The former TV-Reporter has written for publications such as TIME Magazine, MONEY Magazine, PEOPLE Magazine, The Hollywood Reporter and The NEW YORK TIMES. You can reach her at redkarpetgirl@aol.com