I can just imagine one of the fun conversations during one of the next galas in the new ballroom of the JW Marriott Camelback Inn Resort & Spa. Some of the guests mght be chatting about the resort's sneak peek party when they signed their names on the floor before construction was completed.
(Pictured above at the reception are CBI's Terri Worthington, Experience Scottsdale's, Rachel Sacco, GM of CBI, Jim Rose and Managing Director Westin Kierland Resort & Spa, Bruce Lange.) Perhaps at the next Board of Visitors gala at the resort -the board members pictured below will also be reminiscing about that summer day they signed their names to the ballroom floor .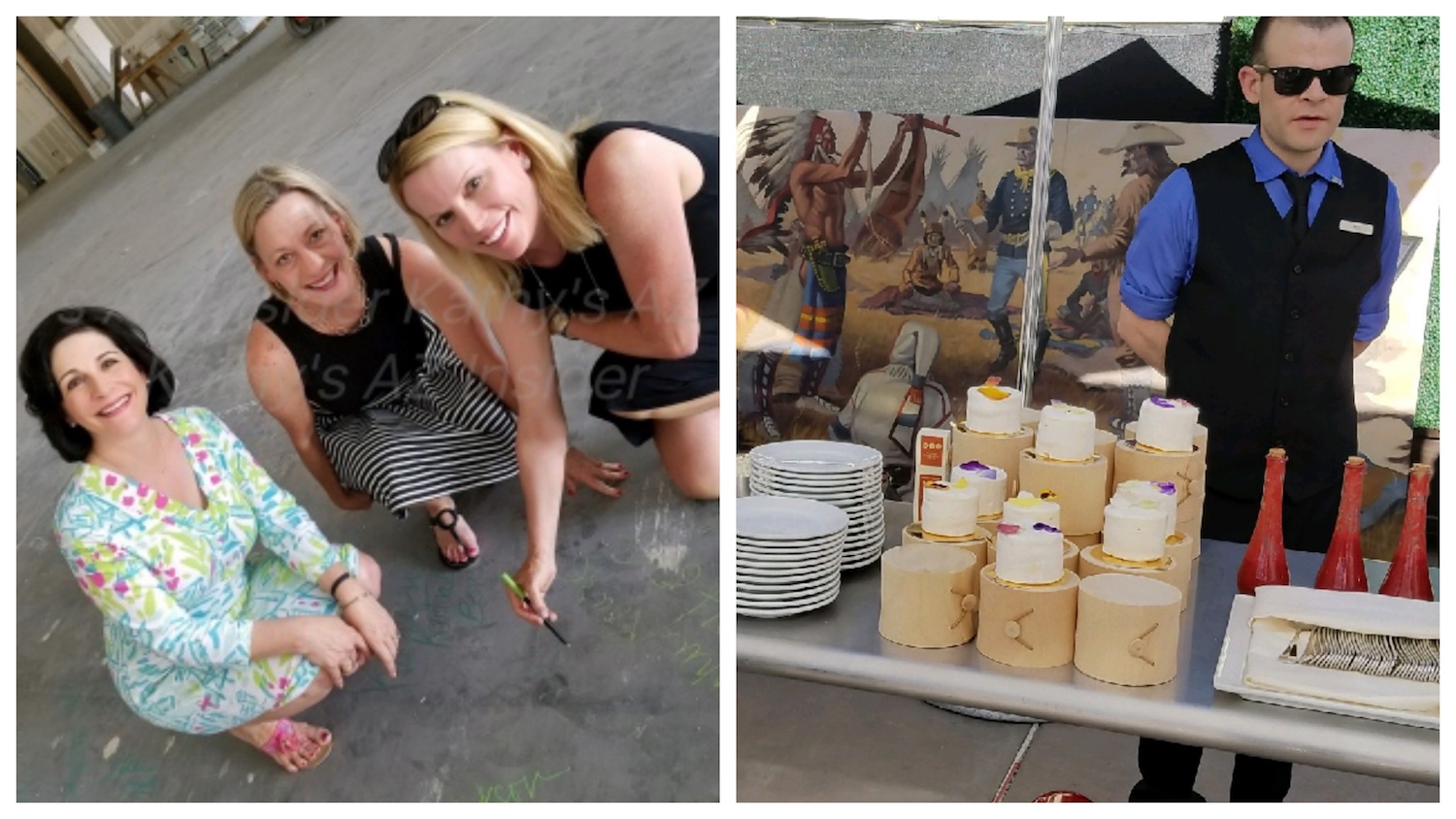 (Karen Kotalik, immediate past chairman of The Board of Visitors, BOV's Patti Tucker and Julie Rauch are pictured above left.) And if you look carefully behind the gourmet desserts in the photo above right, you will see a unique piece of artwork. Guests also had the chance to get a sneak peek at the array of Western artwork on display at the reception. It's going to be in the new ballroom and it's from Mr. Marriott's own personal collection!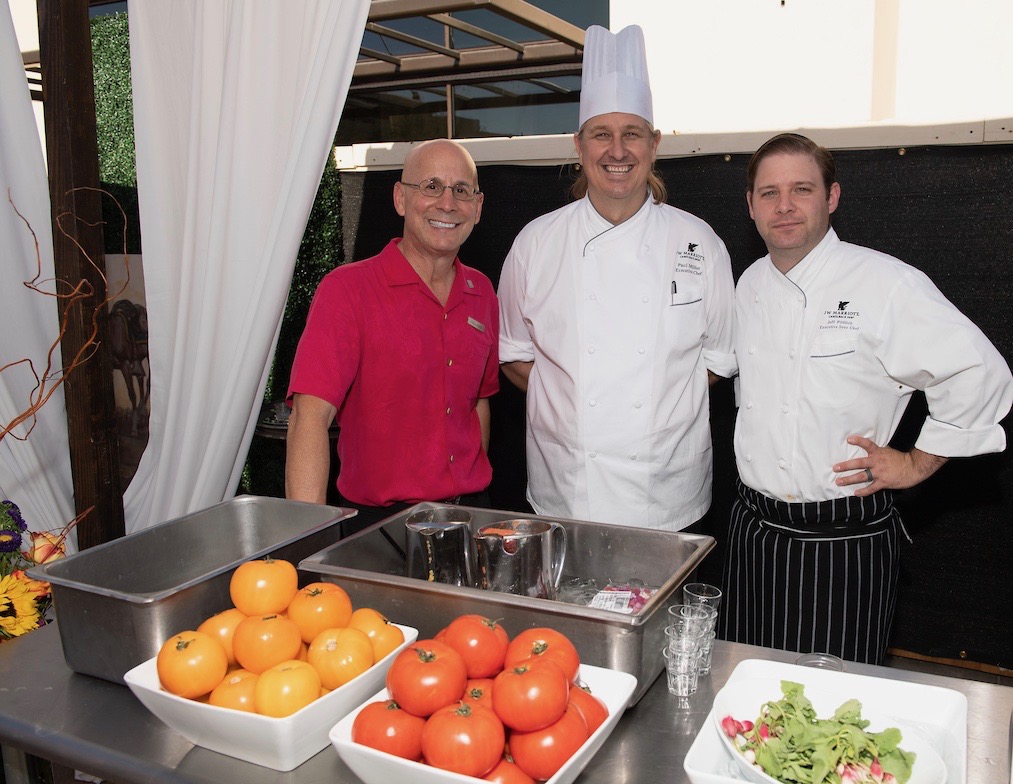 CBI Executive Chef Paul Millist pictured above with CBI's Paul Rossi, were also there, mingling with guests. The new 15,000 sq. ft. Paradise ballroom is part of the state-of-the-art 35,000 sq. ft. meeting and conference center set to open in a few weeks in June!
A bit dusty - but many of the guests' fashionable footwear and designer high heels endured - and the tour was complimented by some of the resorts signature culinary delights and libations.
"The addition of the Paradise Ballroom to our extensive repertoire of meetings and events offerings will allow us to accommodate even more special occasions, weddings, meetings and conferences," said Jim Rose.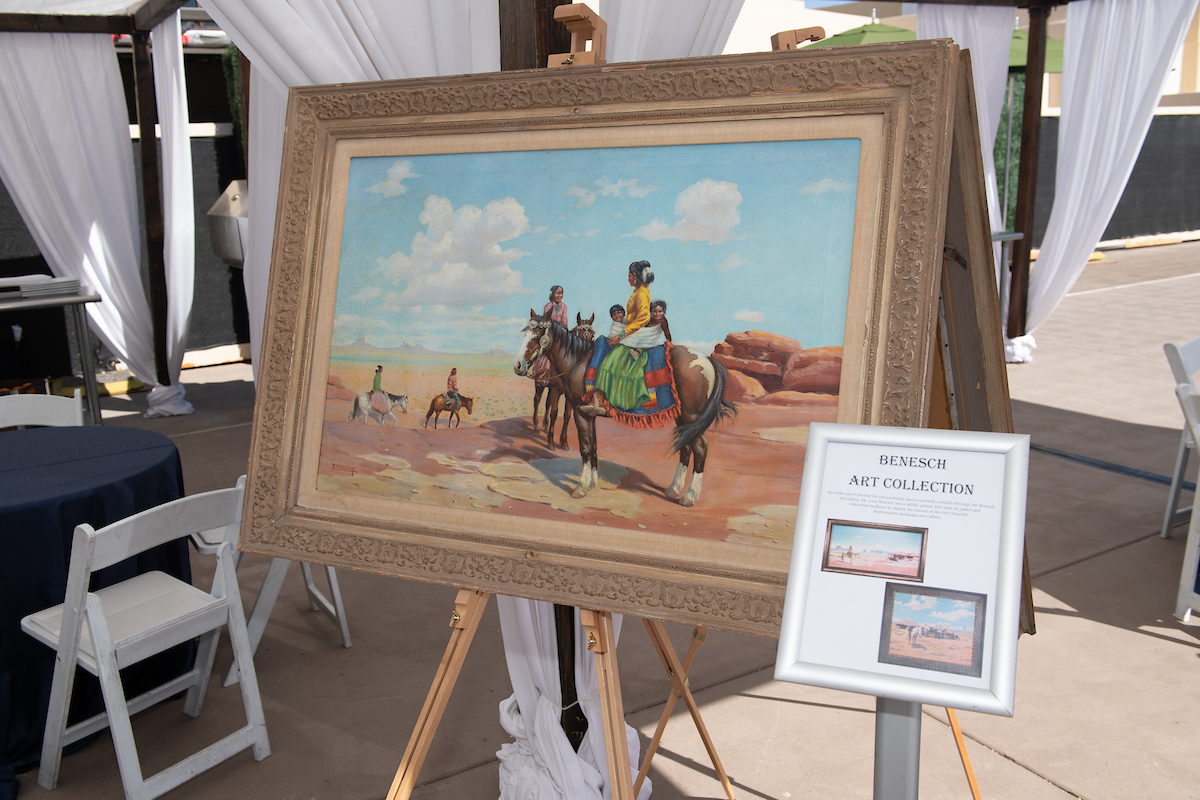 By the way, a notable feature of the ballroom, will be the building's floor-to-ceiling windows on all sides, which will radiate natural light and provide guests with breathtaking views of Mummy Mountain. Just outside, the venue's Sonoran, Paradise and outdoor terraces will overlook Camelback Inn's lush gardens, and provide a stunning setting for both small- and large-scale functions.
It was truly - a history meets paradise preivew of the Paradise ballroom.

Kathy Shayna Shocket is a freelance Writer, and TV- Field Producer. The former TV-Reporter has written for publications such as TIME Magazine, MONEY Magazine, PEOPLE Magazine, The Hollywood Reporter and The NEW YORK TIMES. You can reach her at redkarpetgirl@aol.com