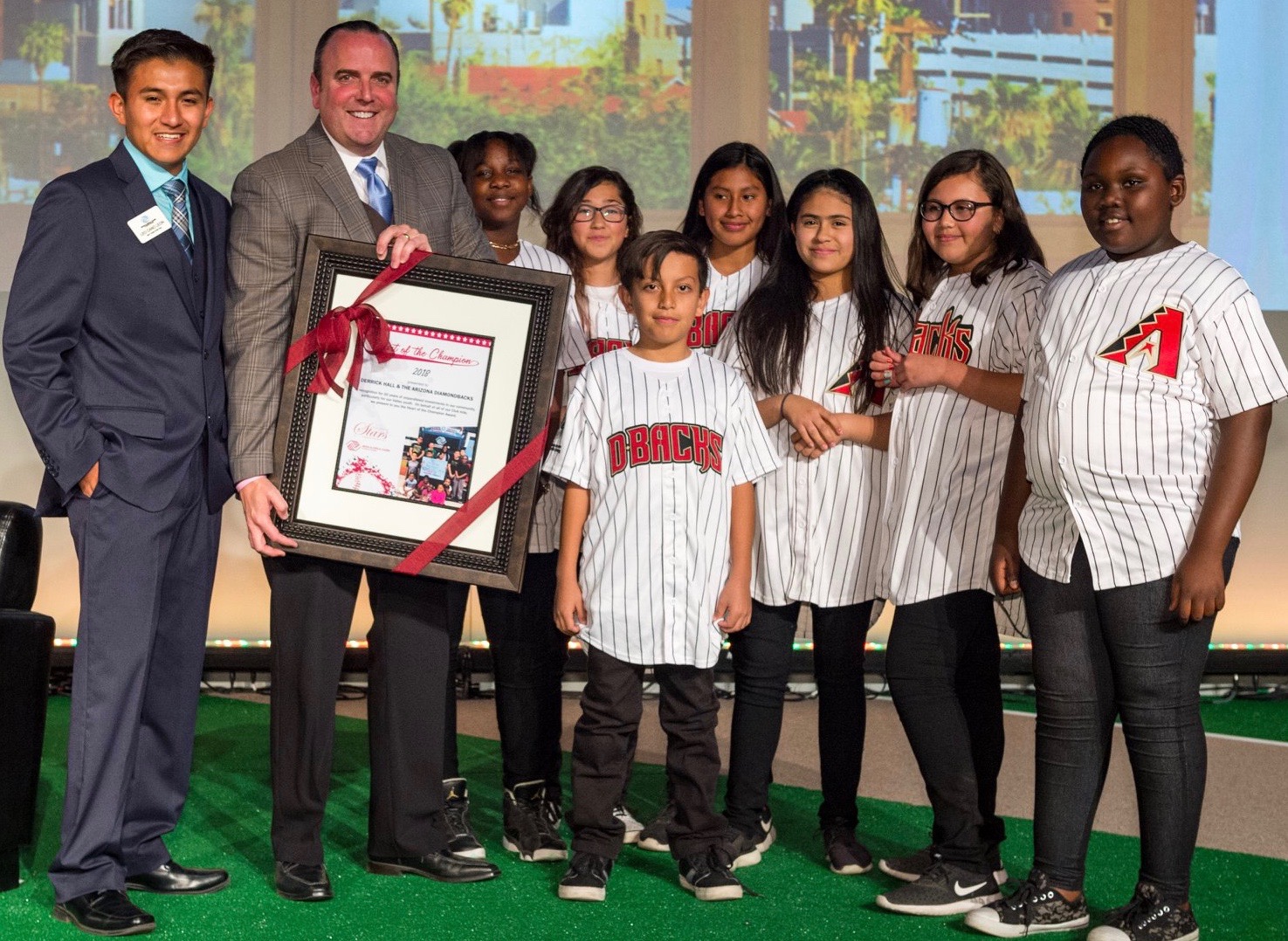 When Diamondback's CEO Derrick Hall and the Arizona Diamondbacks were honored by the Boys & Girls Clubs of Metro Phoenix, the energy in the room was electrifying, helping to net over more than $2.2 million.
Even after the awards and live auction, guests kicked off their shoes and grabbed flipflops for a 10th Inning after party with music, cigars and libiations..
Hall of Famer Randy Johnson and Diamondback's owner Ken Kendrick were among the VIPs at this event which puts the spotlight on the youth and the announcement of the BGCMP's Youth of the Year.
Packed with community leaders, the guest-list of 950 included the stars of tomorrow - - the youth from the Boys & Girls Clubs of Metro Phoenix!
The Torch Club youth from the Swift Branch and Leonel Cano Leon, the Youth of the Year from 2017 presented Derrick with the Heart of a Champion Award., recognizing both Derrick and the Diamondbacks for their 20 years of support for BGCMP and the greater Arizona nonprofit community.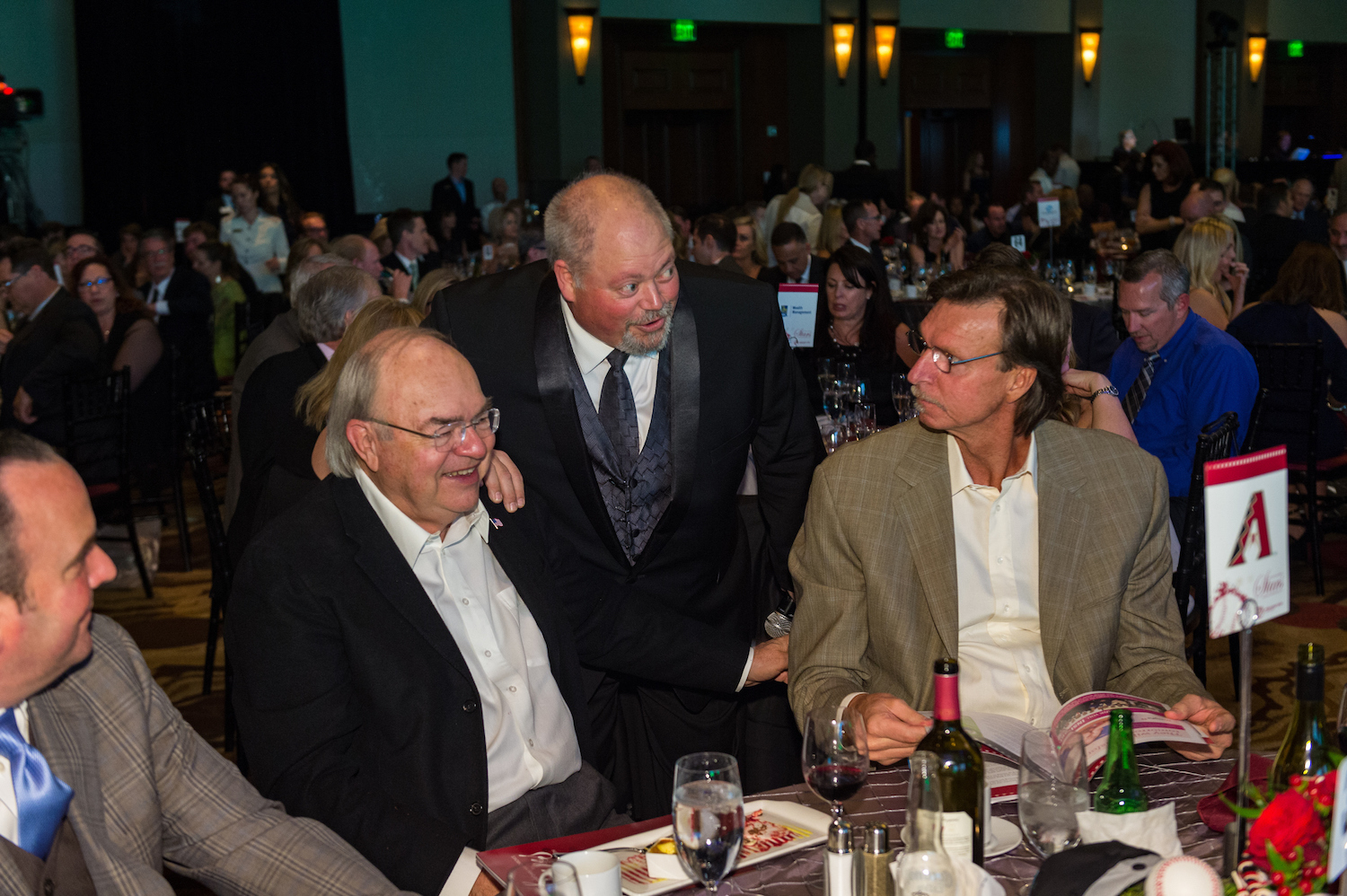 PIctured above are Derrick Hall, Ken Kendrick, Jim Jungers and Randy Johnson.
Diamondback players Archie Bradley and Taijuan Walker ,who acted as the All-Star Team Managers during the Youth of the Year program, presented the 13 Youth of the Year teens with Diamondbacks jerseys with their names.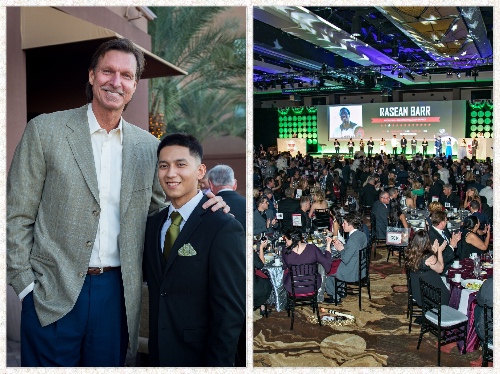 Following the popular live auction, the auctioneer brought Marcia Mintz (pictured above), the BGCMP CEO on stage for a donor call. There were two big surprises – the Arizona Diamondbacks Foundation donated an additional $350,000 to the Boys & Girls Clubs of Metro Phoenix, and another $50,000 from Major League Baseball.
Emily and Zack Greinke's foundation also contributed an additional $150,000 to BGCMP. Some of those dollars will be used for an upgrade for the Diamondbacks Branch Teen Center.
Selected from 13 outstanding youth, Cyrus Martinez was named the Youth of the Year, It's the prestigious honor bestowed upon an exemplary young person in recognition of leadership, service, academic excellence and dedication to live a healthy lifestyle. The monies raised will help support the 13 clubhouses around the Valley, and the 11,000 youth served.
Congratulations on the HOME RUN !

Kathy Shayna Shocket is a freelance Writer, and TV- Field Producer based in Phoenix, AZ. The former TV-Reporter has written for publications such as TIME Magazine, MONEY Magazine, PEOPLE Magazine, TheHollywood Reporter and The NEW YORK TIMES. You can reach her at redkarpetgirl@aol.com