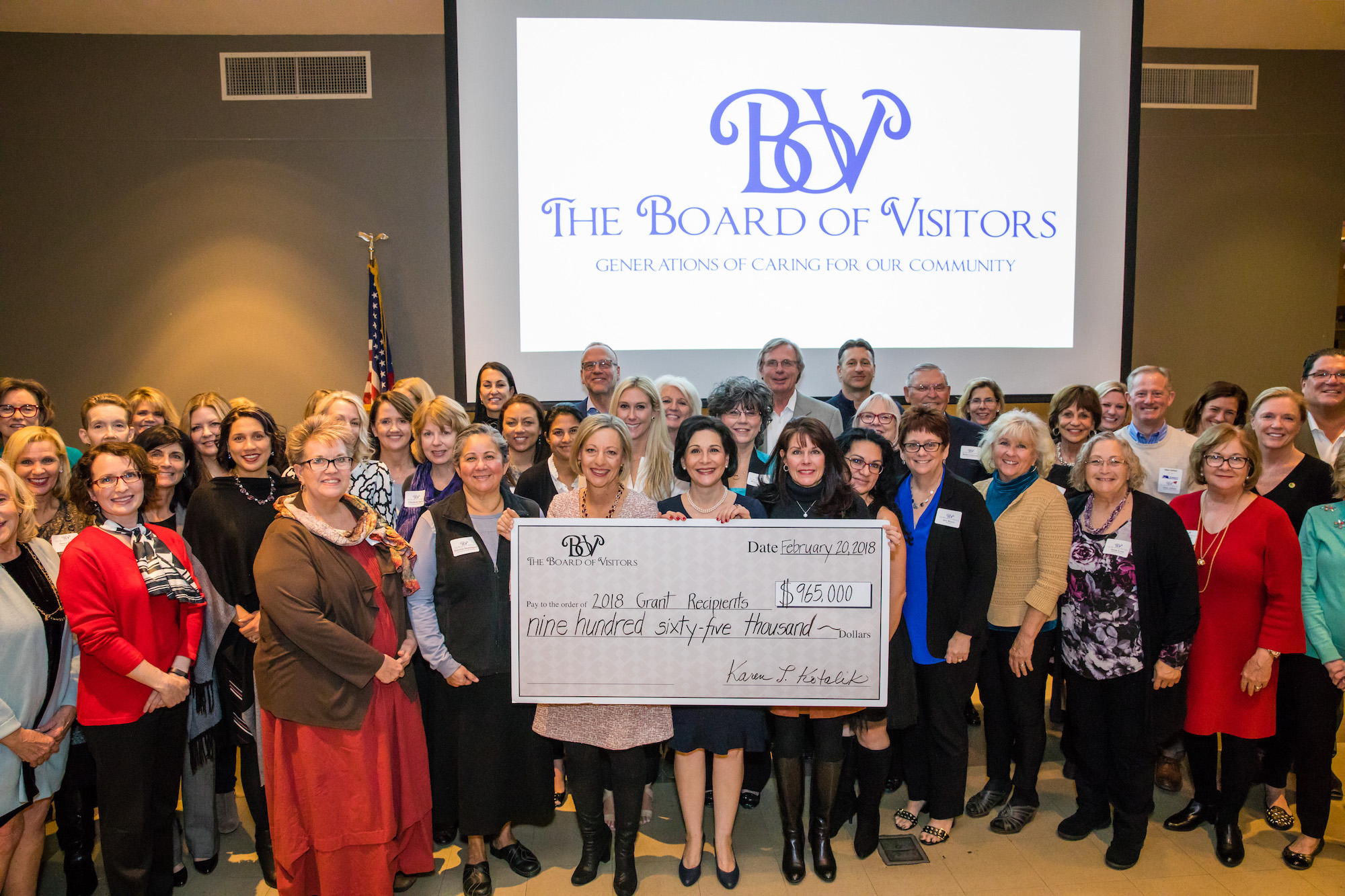 The Board of Visitors just released its 2018 donations - and it's once again exciting news!
Take a peek at the photo above of the BOV members and representatives from the selected charities - all proudly surrounding the check. Yes, that's $965,000 in funding for 15 Phoenix area nonprofits to help provide healthcare services to women, children and the elderly.
Here are the 2018 grant recipients:
Brighter Way Institute, Central Arizona Dental Society Foundation, Duet: Partners in Health and Aging, Esperanca, Feeding Matters, Foundation for Blind Children, Homeless Youth Connection, Homeward Bound, HonorHealth Foundation, Neighborhood Ministries, Phoenix Rescue Mission, Save the Family Foundation of Arizona, StreetLight USA, Treasure House, and UPWARD for Children and Families.
"Our grant recipients improve the lives of scores of individuals in our community," said Karen Kotalik, Chairman of The Board of Visitors. "We are grateful for the success of our Care Card program, Fashion Show Luncheon and Annual Charity Ball. Our generous benefactors and dedicated BOV members allow us to continue our enduring, 110 year legacy of philanthropy."
And take note - the Board of Visitors is now accepting grant applications for 2019.
This well respected charity, founded in 1908, is the oldest women's charitable organization in Arizona. Since its inception, the BOV has granted more than $20 million to Phoenix area nonprofits serving the healthcare needs of women, children and the elderly. Congratulations !

Kathy Shayna Shocket is a freelance Writer, and TV- Field Producer based in Phoenix, AZ. The former TV-Reporter has written for publications such as TIME Magazine, MONEY Magazine, PEOPLE Magazine, The Hollywood Reporter and The NEW YORK TIMES. You can reach her at redkarpetgirl@aol.com