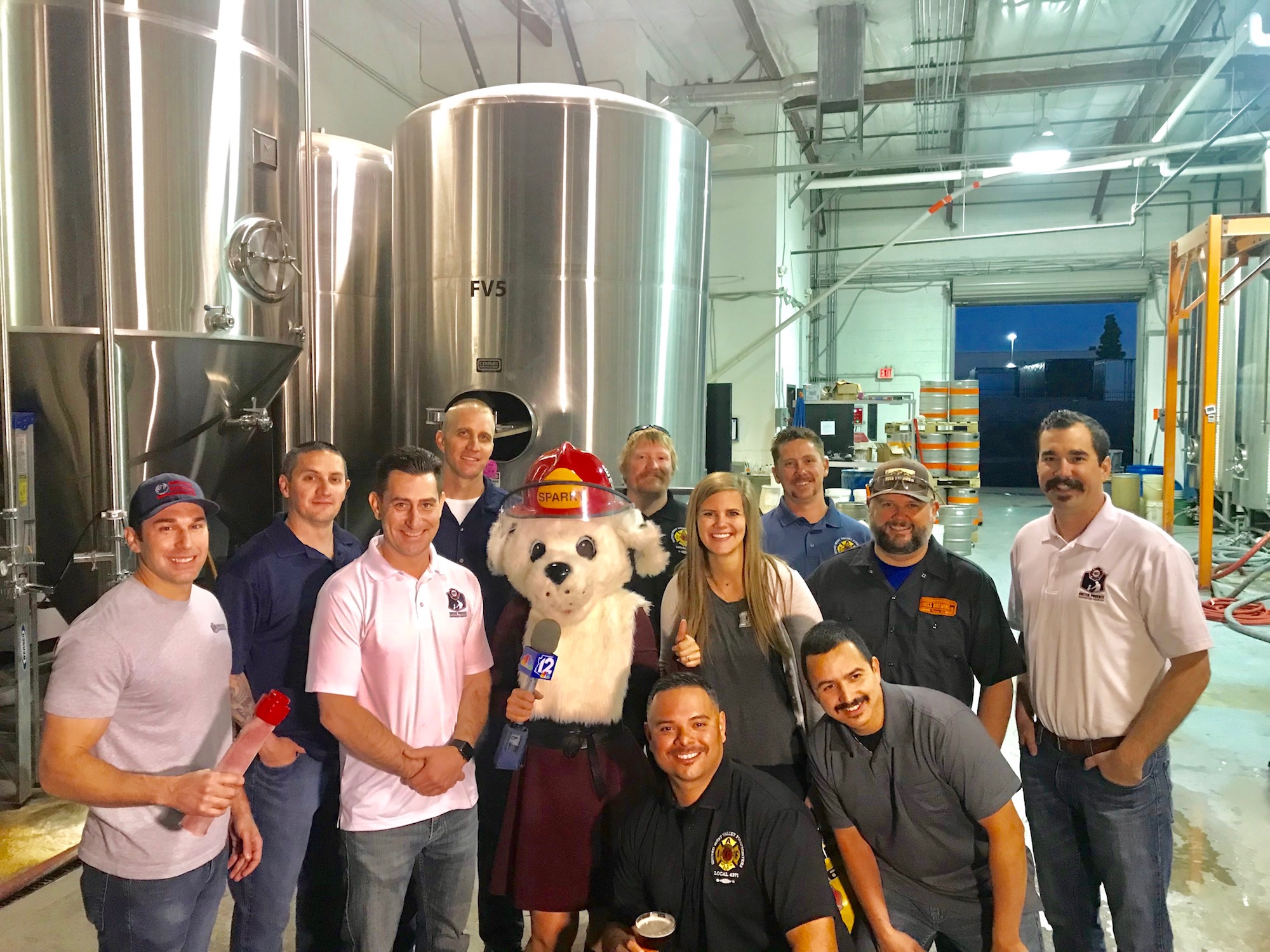 Let me take you behind the scenes of a new batch of beer in town. A large crew of Valley firefighters were busy brewing 60 kegs and it's going to be a red hot hit. That's because their "Fire Station 2 Red Ale" is going to raise more funds for Firefighter's Charities.(Pictured above at the brewing are: Matt Lawson, Bobby Gomez, Tom Caretto, Aaron Kelley, Monica Garcia , Josh Higgins, Erin Deubble, Justin Martin, Matt Johnson, Tim Knobbe. Front row: David Ramirez and Mike Medina)
Even Sparky helped out, as United Phoenix Firefighter Charities, along with United West Valley Firefighter Charities teamed up with HUSS Brewery to brew the special batch of their annual craft beer.
Here's how you can help them raise money and enjoy the beer. The brew will be sold at the Firefighters' community kick-off event March 2 at Desoto Central Market in Phoenix.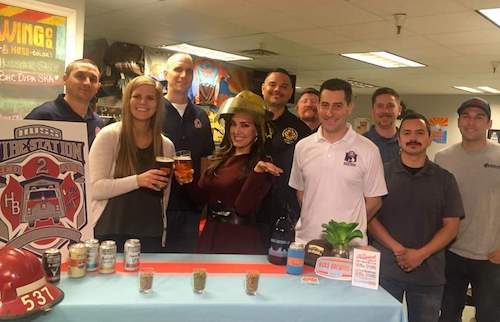 It's events such as this that make it possible to raise funds for Firefighters Charities.
Tom Caretto of the United Firefighters Union points out that, "At United Phoenix Firefighters Charities we are always looking for new and exciting ways to relate our organization mission with relevant and entertaining projects and community partnerships. The opportunity to partner with Huss Brewing has taken our previously boutique ale to the top of Arizona Craft Brewers, and given us a platform to promote the programs and efforts that serve so many through Firefighter Charities. "
United Phoenix Fire Firefighters Charities provides CPR classes, babysitter certification classes, provides pool fences and safety checks for families in need, serves hundreds of children annually through coat drive and Christmas toy drive efforts, as well as so much more.
The United Phoenix Firefighters Charities is representative of the Firefighters of the combined cities of Peoria, Glendale, Phoenix, Tempe, and Chandler.
Your'e invited to join them help raise funds and say Cheers!

Kathy Shayna Shocket is a freelance Writer, and TV- Field Producer based in Phoenix, AZ. The former TV-Reporter has written for publications such as TIME Magazine, MONEY Magazine, PEOPLE Magazine, The Hollywood Reporter and The NEW YORK TIMES. You can reach her at redkarpetgirl@aol.com