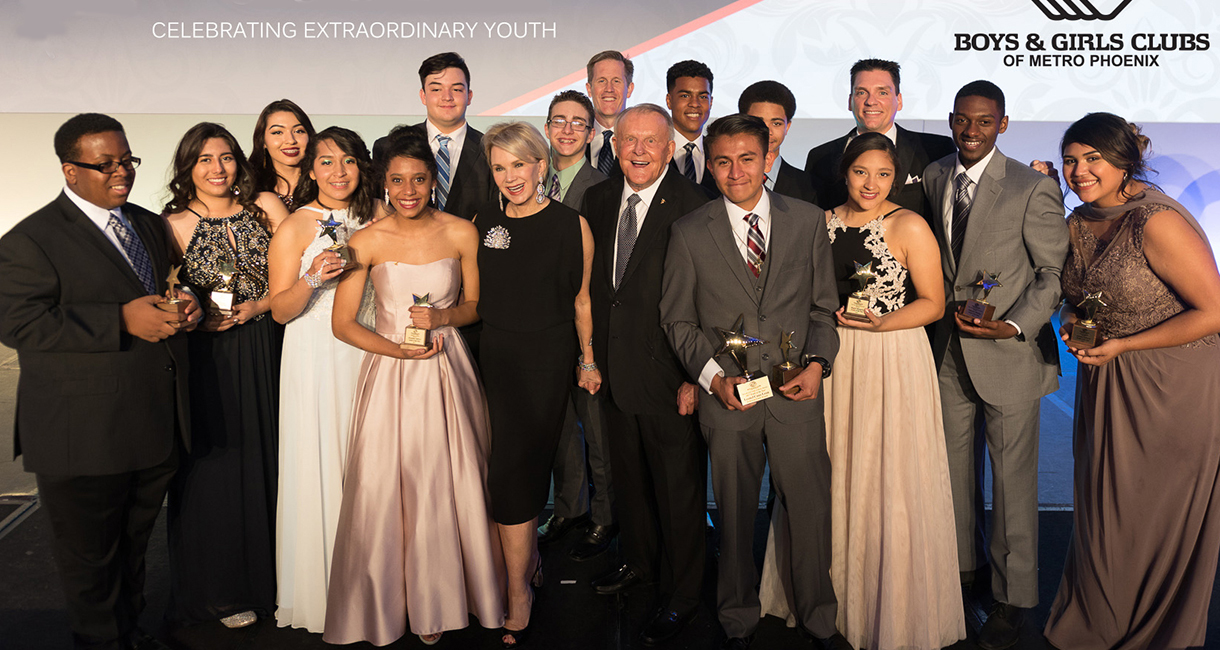 The entrepreneur who founded Discount Tire with just six tires in 1960, in Ann Arbor, MI, passed away peacefully at his home today in Paradise Valley, AZ. He was 87. (Bruce Halle and his wife Diane are pictured above, center, at this recent gala when they were honored by the Boys & Girls Clubs of Metro Phoenix.)
Yes, Bruce was known for being listed as AZ's richest man for several years by Forbes, but he was also well known for his philanthropy and nurturing a family like culture among his employees. His philosophy of customer loyalty also helped grow the company to be the largest independent tire retailer in the country - with 940 stores and 19,000 employees in 33 states.
(Among the benefits, his foundation provides college scholarships to the children of Discount Tire employees.)
Bruce and his wife Diane are respected for their strong philanthropic commitments in Arizona to countless charities. The list of awards for their charity work is lengthy. Among their national recognitions, Bruce and Diane, were given a papal award for supporting the restoration of the Vatican's Pauline Chapel, the Pope's private chapel.
They are also recognized nationally for their vast art collections, and are major benefactors of the Phoenix Art Museum. Through the Diane and Bruce Halle Foundation they have donated millions to the state's charities.
Bruce is also survived by four children, Bruce Halle, Jr. (Nikki), Susan Lyle (Wilson), Lisa Pedersen (Chris) and Michael Zuieback (Sheila); siblings Bob Halle (Nancy), Mary Ellen Merrill, Betty Lou Halle; and seven grandchildren.