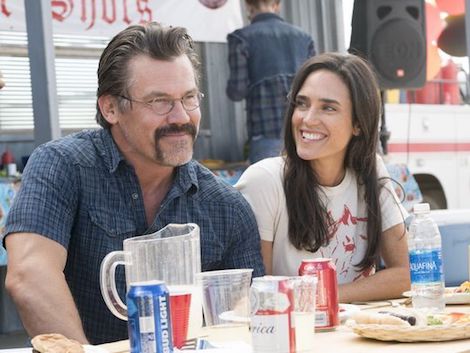 Why Josh Brolin was perfect for the starring role.
Only the Brave is a powerfully emotional film. Although we know the tragic ending of ths true story from 2013, (especially those of us in Arizona) when 19 Granite Mountain Hotshot firefighters from Prescott lost their lives in a relentless wildfire- the film has you emotionally on the edge of your seat.
In interviews with the cast - including Josh Brolin and Miles Teller- the emotional and physical aspects of making the movie is also quite a story. To prepare for the film, the Hotshot cast along with Director Joseph Kosinski spent time in the New Mexico rugged wilderness, camping overnight, learning about their characters' dangerous and intensely physical jobs. The boot camp was led by technical advisor Pat McCarty and other former Granite Mountain Hotshots.
In fact, Josh was a perfect fit for the role, beyond his acting talent. That's because he actually was a volunteer firefighter in the Prescott area in the 1990's - in the trenches, fighting wildfires. In his 20's at the time, the life-changing experience is when he formed strong bonds and lasting friendships with some in the firefighting community.
Not only does Josh Brolin portray Eric Marsh. who led the Granite Mountain team - but Josh was also an influential leader behind the scenes of the film, helping to build a unique camaraderie among the cast, whom he notes were all much younger than him. But he met the physical challange of the film. "We all carried their 45-pound packs and 25 pound saws at levels up to 11,000-foot elevations," says Josh, referring to the casts' physical training with the Hotshots.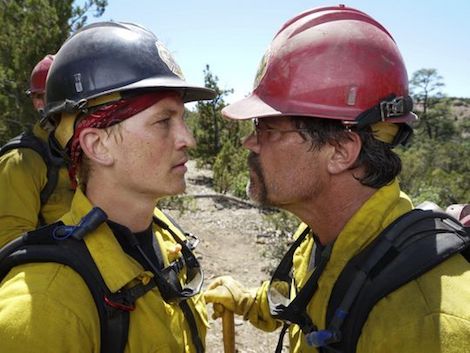 Although the movie deals with the politics of the struggle of the Hotshots trying to earn their official certification to be recognized as Hot Shots - the storyline written by Ken Nolan and Eric Warren Singer doesn't deal with some of the post real life behind the scenes politics of their deaths. The film is more about their journey, and who these heroes were; their families, relationships, sacrifices and rigourous training.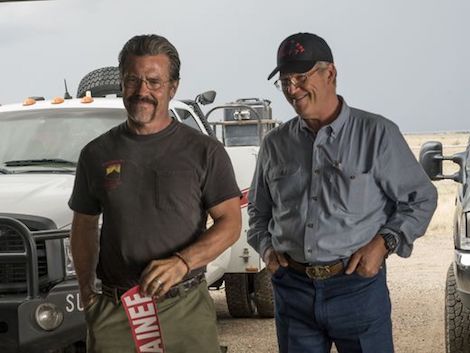 Josh has uncanny chemistry with his co-stars in the film including Jennifer Connelly, who is believable as his wife Amanda Marsh, multi-talented Oscar winner Jeff Bridges who stars convincingly as Duane Steinbrink, a former Prescott fire chief (and member of the Rusty Pistols Cowboy Band who appeared in the movie) and Miles Teller who superbly plays Brendan McDonough, the tragedy's sole survivor and creative consultant for the movie.
There are other good performances from other recongizable stars like Andie MacDowell as Jeff Bridges character's wife and Taylor Kitch (as fallen Hotshot Christopher MacKenzie.)
Joseph Kosinski delivers action that places you amidst the intense drama and the film honors the courage of firefighters. You will leave knowing why the Hotshots are the Navy Seals of firefighters. Only the Brave opens nationwide in theaters Oct. 20.

Kathy Shayna Shocket is a freelance Writer and TV-Field Producer. The former TV entertainment reporter has written for such publications as TIME Magazine, Money Magazine, PEOPLE Magazine, The Hollywood Reporter and The NEW YORK TIMES. You can reach her at redkarpetgirl@aol.com