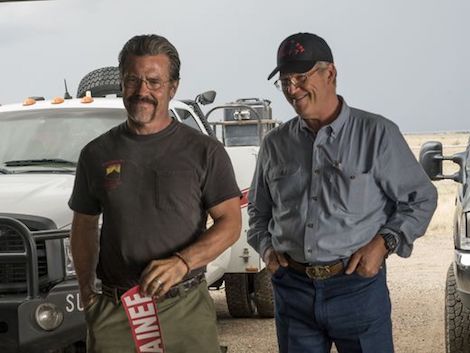 Go see "Only the Brave." It's the movie based on the 19 Granite Mountain Hotshots from Prescott, AZ, who tragically died in the Yarnell Hill Fire in 2013.
Go see it - if for one reason alone - - that you'll leave with a powerful "walk in their shoes" understanding of what the Navy Seal of firefighters face in the most dangerous part of a fast spreading wildland fire.
Director Joseph Kosinski and his team dramatically recreate the danger. So much so that the emotionally powerful film will have you on the edge of your seat.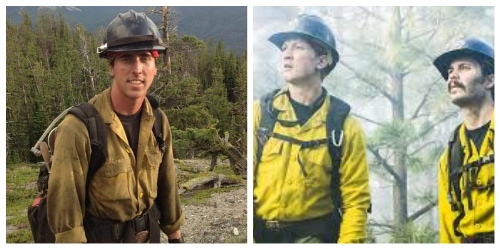 It was a honor to interview not only the cast, but Brendan McDonough, the sole survivor. Brendan, (pictured above left) a creative consultant on the movie is played by Miles Teller. Miles who is pictured above right with actor Taylor Kitch gives a superb performance. And Josh Brolin as the Hotshots' leader is powerful. Josh is the perfect choice for the role, tapping into his real life firefighting experience when he was in his 20's - on the lines as a volunteer in the Prescott area.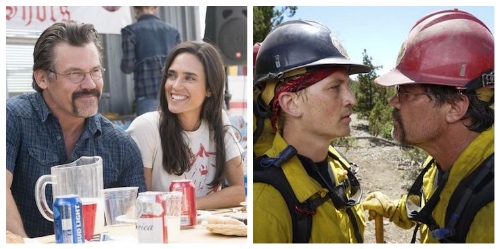 Jennifer Connelly is a great casting match as Josh's on screen wife Amanda Marsh. Multi-talented Jeff Bridges is also very convincing in his role as Duane Steinbrink, a former Prescott fire chief. And the Oscar winning actor even sings in the movie with Duane's real life band (Rusty Pistols Cowboy Band) in the re-creation of a bar scene. (By the way, Jeff and his real life band the Abiders also make good music, )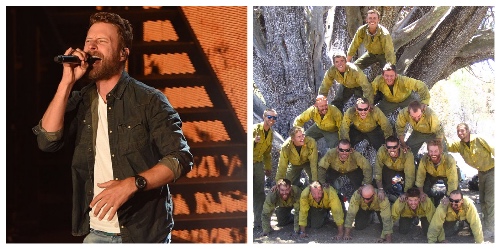 Thank you to country superstar Dierks Bentley who also made time for interviews. Dierks is hailed by the Prescott and firefighting community for his concert to benefit the families of the fallen Hotshots. For the movie, he teamed up with Bon Iver's S. Carey and composer Joe Trapanese, to create the moving song "Hold the Light."
The film was shot in New Mexico where Director Joseph Kosinski and team recreated, for example, the famous ancient Juniper tree in Prescott. Its where the real fallen Hotshots posed for a photo and for Arizonans especially, now an emotional symbol.

Kathy Shayna Shocket is a freelance Writer and TV-Field Producer. The former TV entertainment reporter has written for such publications as TIME Magazine, Money Magazine, PEOPLE Magazine, The Hollywood Reporter and The NEW YORK TIMES. You can reach her at redkarpetgirl@aol.com