Kathy Shayna Shocket has the inside view on the stories that make headlines.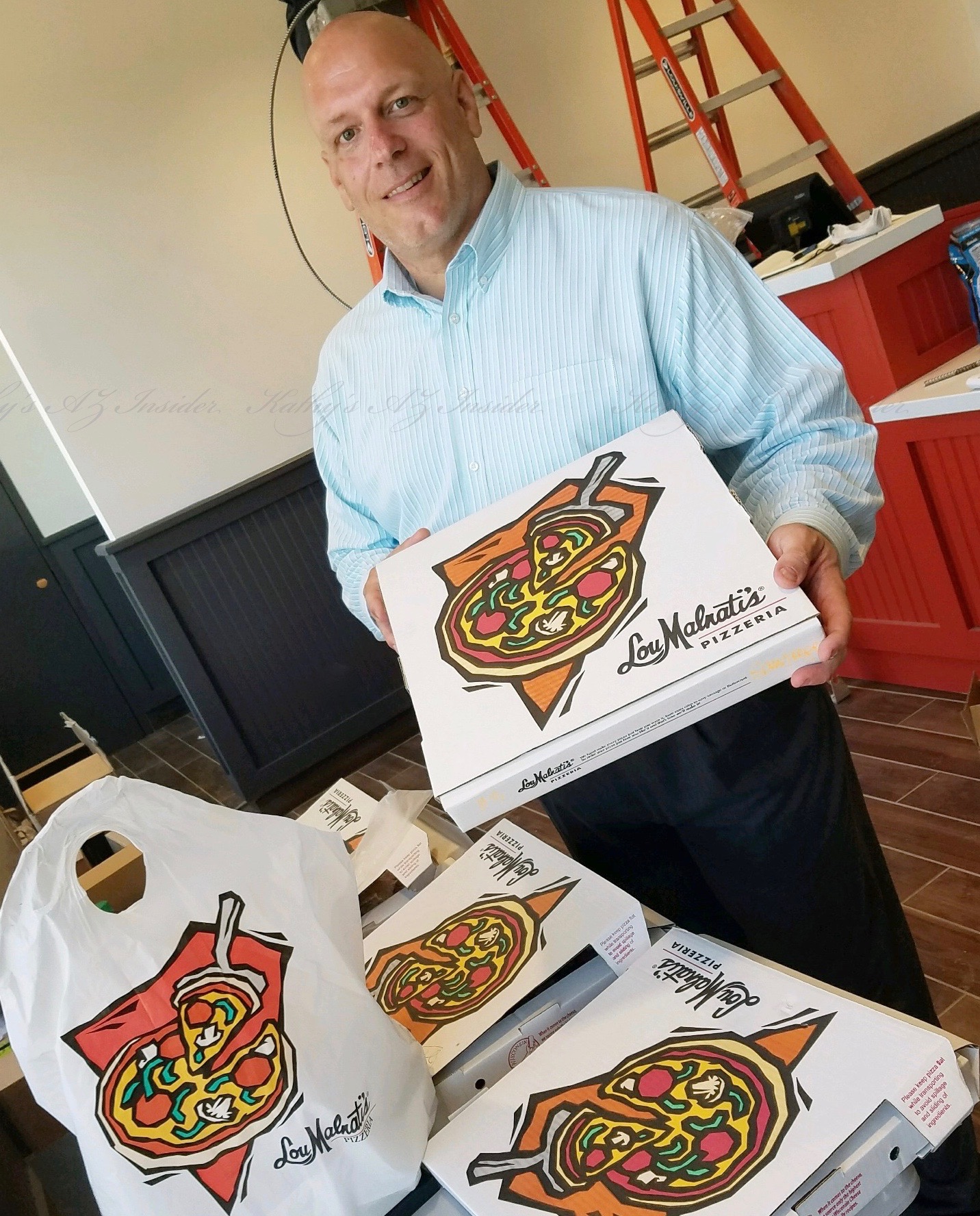 Where Lou Malnati's famous Chicago pizzeria is opening next in Phoenix.
Want to enjoy Lou Malnati's pizza at home, but may not have time to drive to its central Phoenix restaurant to pick it up?
Well, smile and say, "Cheese". You can now you satisfy your craving for Malnati's signature deep dish. That's because the Chicago-based pizzeria is debuting its carry-out, delivery and catering location this week in the Arcadia area.
I had a chance to take some photos of Malnati's Mike Sterner and his team during the last phase of the building's remodel. Mike Sterner, (district manager, Phoenix), is pictured above in one of the "before" photos I took during my sneak peek. The charming remodeled location shares the same building as the local favorite Kitchen 56, on the corner of 56th St. and Indian School. (Each restaurant has its own separate entrance.)
Owner Marc Malnati and the entire Malnati's team are looking forward to neighboring with the popular Kitchen 56 (originally an old gas station), with whom they share the building. "Because Kitchen 56 was changing their layout, their renovations freed up the space we are occupying," notes Mike Sterner.
In my interview with owner Marc Malnati, he explained that the carry-out, delivery and catering stores have been a vital part of the company's growth strategy for years
"This is the way we've grown in Chicago,"he points out. "We also worked very hard at getting the water and the dough right, especially in the Phoenix climate, so it would be the same Chicago product."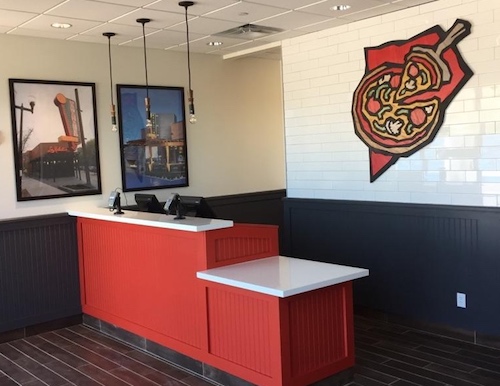 (Malnati's Carry Out and Delivery during remodel)
Malnati's full service restaurant opened with much fanfare last year in central Phoenix - with lines around the block (Central Ave. and Camelback.) Now, Arcadia and Scottsdale area residents can order carry out - - or for those living within a 3 or 4 mile radius - you can have it delivered. And don't forget they're opening in Scottsdale next year. Here's the link to the delivery map.
This Arcadia store will be Malnati's 49th location, since 1971, when Marc's parents, Lou Malnati and wife Jean Malnati opened the first restaurant in the Chicago suburb of Lincolnwood, Illinois.

Kathy Shayna Shocket is a freelance Writer and TV-Field Producer. The former TV entertainment reporter has written for such publications as TIME Magazine, Money Magazine, PEOPLE Magazine, The Hollywood Reporter and The NEW YORK TIMES. You can reach her at redkarpetgirl@aol.com