Kathy Shayna Shocket gives you a peek inside HGTV's Smart Home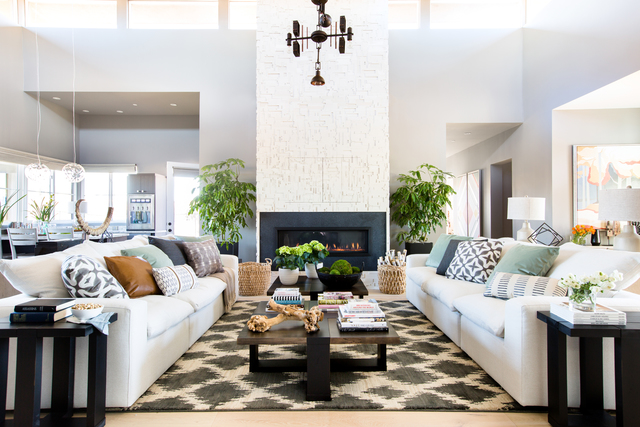 Peek inside this home and how you can WIN this grand prize. 
This home in a gated community in Scottsdale could be yours just by entering HGTV's sweepstakes. Really. And it's amazing. That's 3,300 square feet of amazing. The 3 bedroom with 3/12 bathrooms is very cleverly constructed with high tech gadgets and smart solutions for luxury living! 
The home features a spacious 3 car garage, a wet bar, home office, generous pantry and laundry area, as well as a sleek, modern pool for cooling off in the desert heat.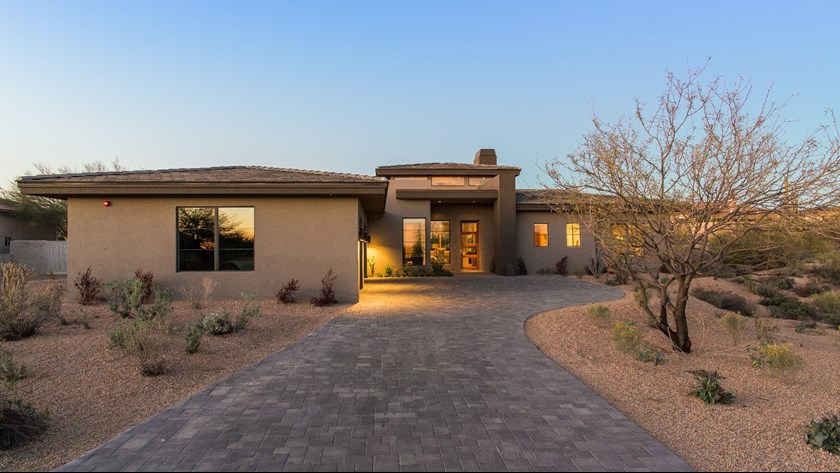 Planned by Arizona architect Candelaria Design Associates and constructed by Arizona builder Eagle Luxury Properties, it's valued at more than $1.5 million that will be awarded this summer.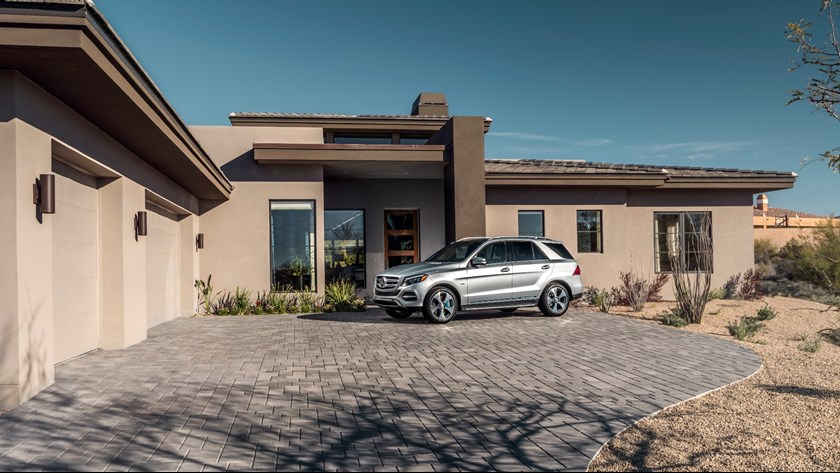 Not to mention that in addition to the home and all its furnishings, the grand prize package includes a 2017 Mercedes-Benz GLE 550e 4MATIC® and $100,000 from national mortgage lender Quicken Loans® .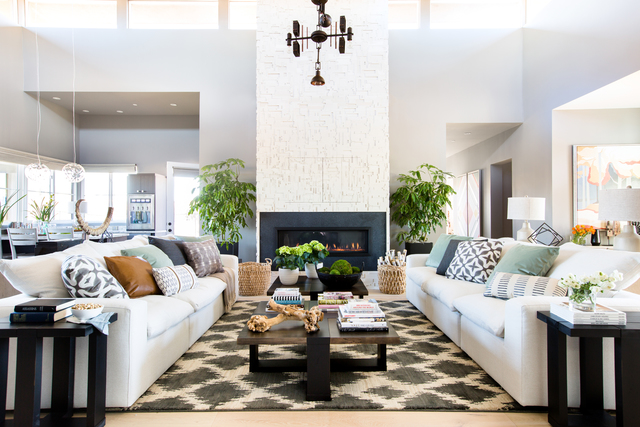 How about a tankless hot water heater and a residential power generator, high end security system, state of the art lighting system, wine bar and other luxuries that blend technology and Southwestern style.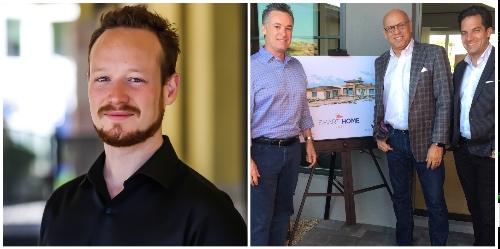 (Pictured above are Damon Wake, Candelaria Design, Jim Audiss, Eagle Luxury Properties, Mark Candelaria AIA, Candelaria Design, and Chris Karas, The Karas Group.) "It took us 6 months to design and build it. It really shows you can design and build a house in short amount of time, if you hire a good team and let them do their job, says Mark Candelaria. "It's a different animal than designing a custom home of course, but it can be done. Damon Wake worked night and day for 2 months to get the design done."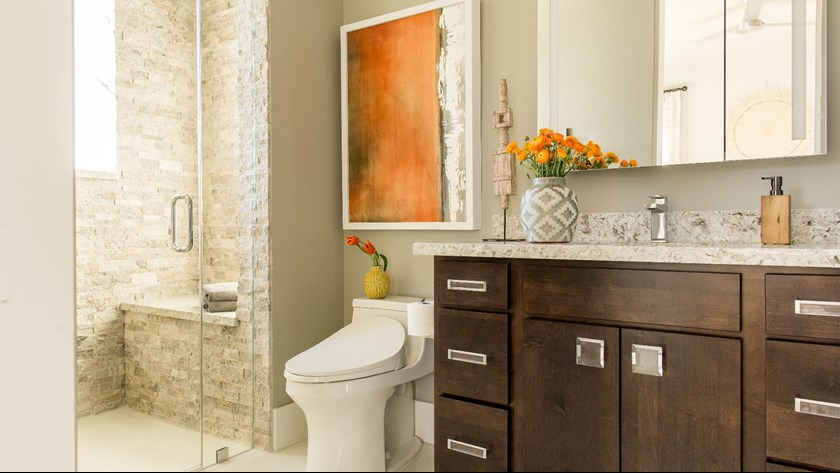 HGTV Smart Home 2017 host and interior designer Tiffany Brooks took her design cues from nature, using a variety of stone, metal, wood, leather and glass materials in the home's perfectly appointed décor. 
The home features a spacious three-car garage, a wet bar, home office, generous pantry and laundry area, as well as a sleek, modern pool for cooling off in the desert heat.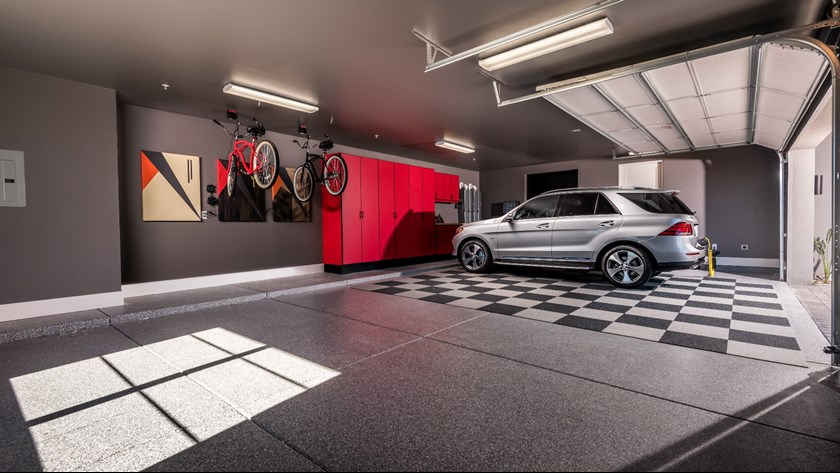 The home's style is current, yet authentic; simple, yet thoughtful. Its architecture embraces a clean-lined, masculine feel, while evoking a feminine touch through the use of soft textiles and fabrics.
 The colorful canyon-style home offers tranquil interiors and a serene view of the desert. Arizona is prevalent in the design through antique tribal elements and doses of the area's amazing artistry.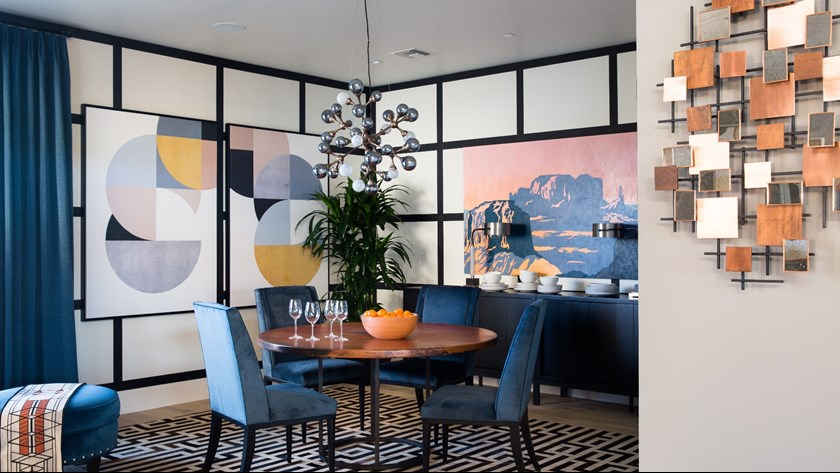 "Following the homes in Raleigh, Austin and Nashville, we felt Scottsdale was an impeccable choice," said Ron Feinbaum, HGTV's General Manager of Home Promotions. 
HOW TO ENTER: The sweepstakes for the HGTV Smart Home Giveaway 2017, begins at 9 a.m. ET on April 12 and runs through 5 p.m. ET on June 2, 2017, eligible viewers can enter twice per day at HGTV.com and can sign up for daily email reminders. Sign up here to enter.
 Good luck!

   Kathy Shayna Shocket is a freelance Writer and TV- Field Producer based in Phoenix, AZ. The former TV-Reporter has written for publications such as TIME Magazine, Money Magazine, PEOPLE Magazine, The Hollywood Reporter and The NEW YORK TIMES. You can reach her at redkarpetgirl@aol.com